Formerly known as Madras, Chennai began as a collection of villages, which were transformed by the arrival of the British East India Company who built a factory and created a trading port here in 1693. The British developed it as a major naval base and an urban trading centre - by the start of the 20th century Madras was a vital administrative hub for the region.
In recent years, as part of an independent India, Chennai has developed significantly and has achieved significant economic growth. The city has been able to support this growth thanks to its favourable infrastructure and the availability of space into which the city can grow.
Today Chennai is India's fourth-largest city, home to a fascinating collection of colonial buildings, beautiful temples, monuments, churches and street markets, as well as a beautiful sandy beach, one of the longest in the world.
Find out more with a free brochure and enjoy weekly travel inspiration and offers in our e-newsletter.
Holiday ideas for Chennai
Other destinations and city guides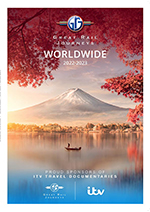 Prefer to browse our brochures!
Sign up to receive one of our Free holiday brochures and our email list to discover more about our fantastic holidays.