Palace on Wheels
The Palace on Wheels was introduced to promote tourism in Rajasthan. The carpeted floors, the intricately patterned walls, and the comfortable furniture remind us of traditional decor - a fitting accompaniment to the regal architecture of Jaipur, Jodhpur, Udaipur, and Jaisalmer.
This train contains 14 passenger coaches, each named after a famous place in Rajasthan to immerse us further in Indian culture. Each coach contains 3 cabins with their own colour scheme. In the cabins, there are twin beds, as well as a desk, and a lounge within the coach. All cabins on board the train are air-conditioned and mineral water is also available to passengers throughout the journey. There are a large selection of magazines and newspapers to peruse over breakfast - so you don't have to miss out on a thing.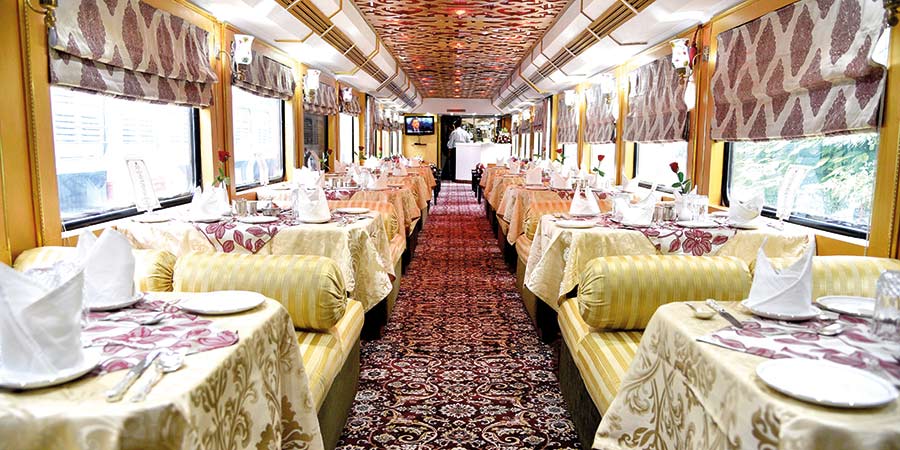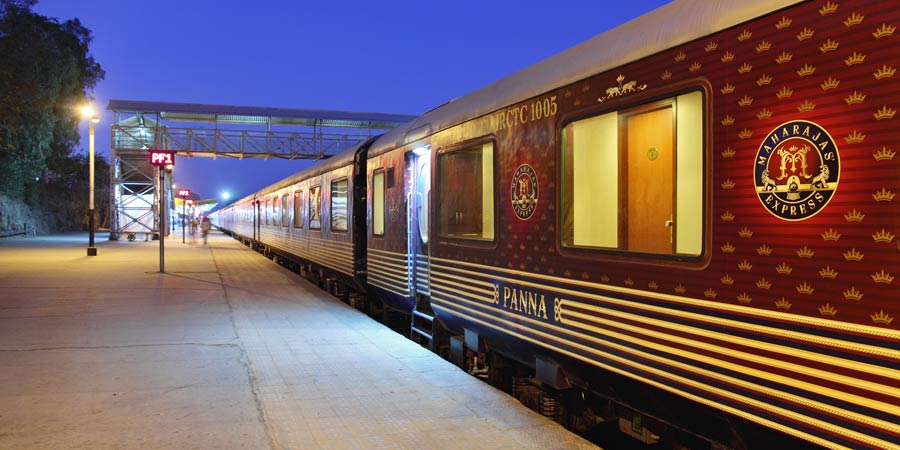 The Maharajas' Express
The glorious Maharajas' Express sets an enviable standard in Indian comfort and style. This extends to the off train service as well; a red carpet and fanfare greet passengers at every station call. Decorated in elegant deep red and gold hues, the train is furnished in a timeless style, but with every modern convenience.
Toy Train
The Toy Train's ninety-six kilometre narrow-gauge track through the Shivalik foothills of the Himalayas is one of three Indian mountain railways which together constitute a UNESCO World Heritage Site.
Built by British colonists, the Kalka-Shimla Railway is an extraordinary feat of railway engineering. The line negotiates 102 tunnels, more than 864 bridges and around 919 curves. Passengers have plenty of time in which to admire and marvel these features as well as the spectacular mountain panorama that line the route as the train makes its ascent to Shimla demands a leisurely pace.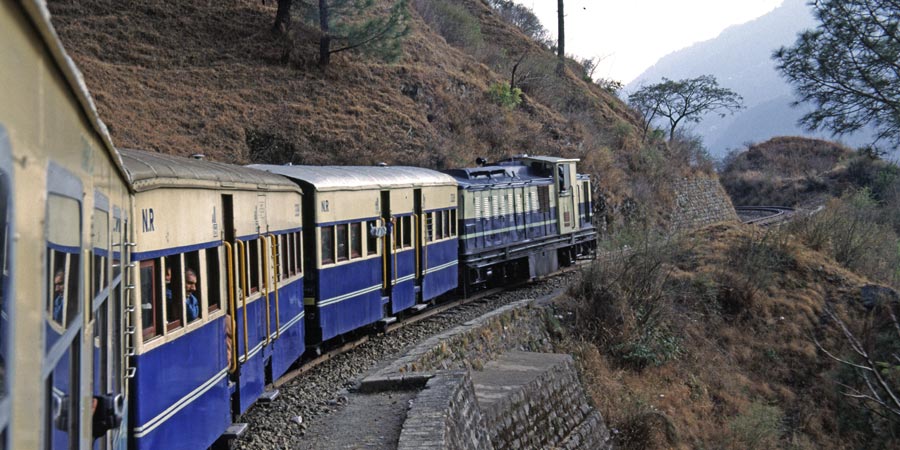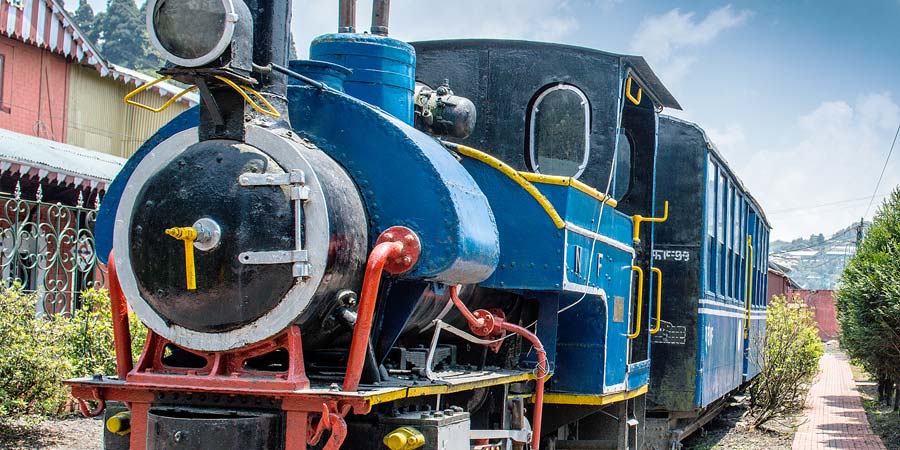 Darjeeling Himalayan Railway
Dating back to the 19th century, the delightful Darjeeling Himalayan Railway uses innovative engineering to make its steep ascent into the Himalayas. The railway's imaginative design features six zigzag reverses and three loops across 54 miles of incredible narrow-gauge track, some of which we experience on our journey from Kurseong to Darjeeling.
Climbing to India's highest railway station, Ghum, which stands at a staggering elevation of 7,218ft, a ride on the affectionately-nicknamed 'Toy Train' offers stunning views of cloud-topped green valleys, rushing waterfalls and the region's famous tea fields. End your journey with a breathtaking panorama of the Kanchenjunga mountain range.
Shatabdi Express
The Shatabdi Express trains are some of the fastest in India and are the pride of Indian Railways. Fully air conditioned and of a far superior standard to most Indian trains, the Shatabdi Express apparently always arrives at the best platform a station has!
The average speed on most lines is 68mph (110km/h) although the service between Agra and Delhi can reach speeds of 80mph (130km/h). During our journeys on the Shatabdi Express we travel in air conditioned Chair Class. Complimentary snacks, meals and beverages are generally provided during the journey.