Our Luggage Transfer Service
You told us luggage can be tricky sometimes when travelling by train, so we've introduced our new luggage transfer service, included as standard on the majority of our escorted rail holidays in Europe.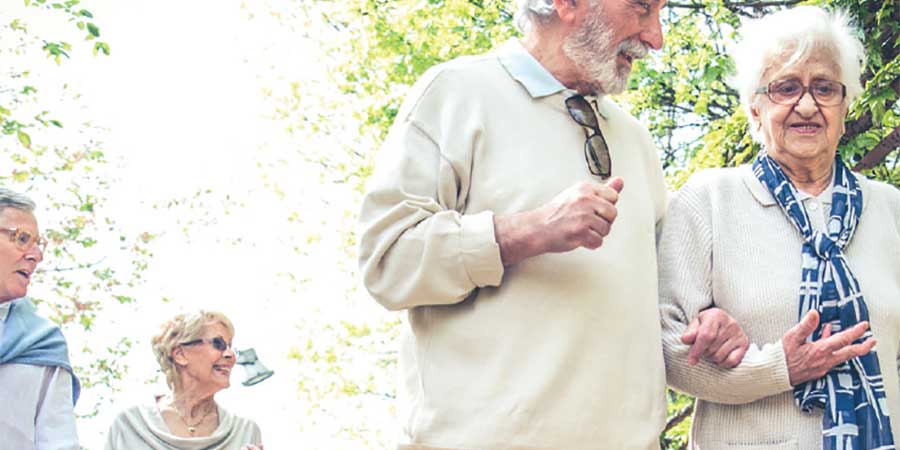 When you see this symbol on a holiday page, then you know this particular tour comes with inclusive luggage transfers. But what exactly does this mean?
On holidays that depart from London St Pancras, you'll get a door to door luggage service completely free for one 25kg bag (one bag per hotel room). Your suitcase will be collected directly from your home 5-7 working days before you depart on your holiday, and will be ready and waiting for you when you check in at the first, main hotel of your trip. If you have an outbound or inbound overnight stay en route to your holiday destination, you will still need to take a small overnight bag with you on the Eurostar.
If your tour moves from hotel to hotel, all your suitcases will be transferred for you, meaning you will never have to touch your luggage whilst on the move.

Once you've returned to the UK by train, you can expect your suitcase to be delivered to you 5-7 working days after your holiday has ended. If you prefer to take your luggage home with you on the train, just let us know.
To arrange for a second suitcase to travel door to door, just let us know when you book. Prices start from £65 per bag, call for more details.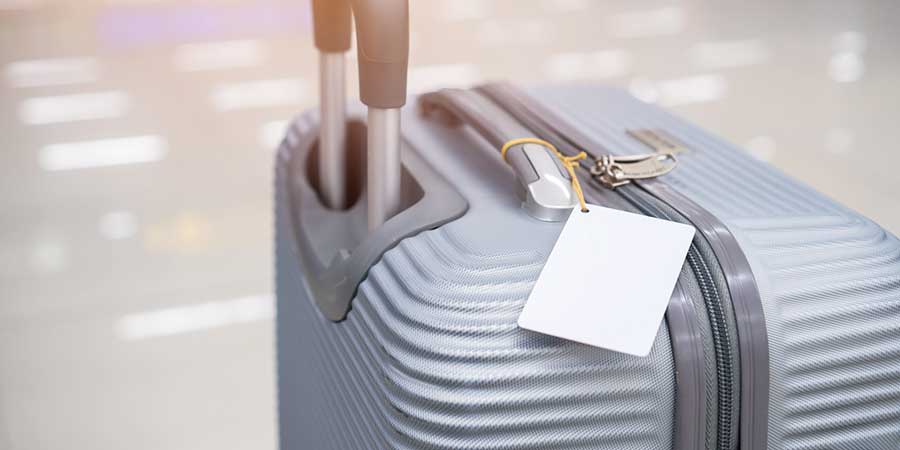 There are a small number of tours where exceptions apply and we have detailed these on each itinerary page. This includes holidays where you fly home, when you will need to check in and collect your luggage at the airport. Depending which airline you're travelling with, your weight allowance may be slightly less than 25kg. Our Tour Advisors will confirm these details with you on booking.
Luggage transfers are not included on our cruise or Oberammergau Passion Play programmes, but can be added on booking for an extra cost.
On selected holidays throughout the Great British Isles & Ireland suitcases will only be transferred on tour between hotels.
Maximum luggage size and weight
25kg suitcase size 164cm
20kg suitcase size 152cm
Max size = Length plus Breadth plus Height Measurements must be at greatest points including handles, wheels and bulges
If actual weights and/or size exceed either the limits above or the weight, First Luggage will contact the customer directly to secure required payment.
Restricted Items
Customers are not allowed to pack or ship restricted items as listed below.
Animals (including birds, fish, insects, larvae, pupae etc.)
Animal products (including but not limited to ivory, fur and garments trimmed with fur)
Antiques and art works
Bullion
Complete firearms and firearm parts, ammunition, explosives, weapons
Dangerous / hazardous goods (including but not limited to perfumes, aftershaves, aerosols, flammable substances, loose lithium batteries, dry ice, biological substances, UN classified dangerous goods and any goods specified as such under International Air Transport Association regulations ("IATA"), the Agreement on Dangerous Goods by Road ("ADR") or International Maritime Dangerous Goods ("IMDG") regulations.
Flowers and plant products
Human remains or ashes
Illegal goods (these are goods which are considered illegal in the origin, the transit points and / or the destination countries and would include but not be limited to pirated goods, counterfeit goods and narcotics)
Imitation (replica) firearms, toy guns, weapons, explosive devices or
Medical samples (including but not limited to bodily fluids and tissue samples)
Negotiable instruments in bearer form (including but not limited to bank notes, currency, vouchers)
Perishable items that require a temperature controlled environment
Pornography
Prescription drugs and pharmaceutical products
Tobacco
Foodstuffs, perishable food articles and beverages requiring refrigeration or other environmental control, including, but not limited to: Wine, Beer, Spirits and Champagne.
Packages that are wet, leaking or emit an odour of any kind or packages wrapped in Kraft paper.
For international carriage there may be additional prohibited items specified by the country of origin and/or destination.
The Company may at its sole discretion refuse to carry other items not listed here.