Are you looking for an unforgettable adventure? Then join me as we explore the best tours in India. In this article, I'll tell you everything you need to know about holidays in India and take you on a journey through this incredible country's rich culture and diverse landscapes. From the majestic Himalayas to the bustling cities of Delhi and Mumbai, India has something for everyone. So, let's dive in and discover the best India tours.
Whether you're already an avid rail traveller or looking to embark on your first-ever train holiday, India is a must for any traveller. From its varied climate and enchanting natural habitats to its vibrant culture and delicious dishes - India is packed full of some of the world's greatest pleasures.
And you can explore it in your own way. There's a diverse range of India tours to suit every interest and travel style. Adventure, cultural, and wildlife are just a few examples of the types of tours available in this amazing country and joining a tour group can offer you a safe, convenient, and immersive travel experience.
Top India Tours to Experience
So, what are the best tours in India that you could experience? Let's go through some of our most popular ones such as the India's Golden Triangle, Tigers, and Shimla holiday that visits Delhi, Agra, and Jaipur and - for the nature lovers - the Darjeeling and the Himalayan Kingdom of Bhutan tour which takes you through the stunning mountain ranges of northern India.
There are also some lesser-known tours, such as the Discover Southern India and Kerala tour and the Ultimate Rajasthan and the Palace on Wheels tour, which offer unique experiences that are off the beaten track.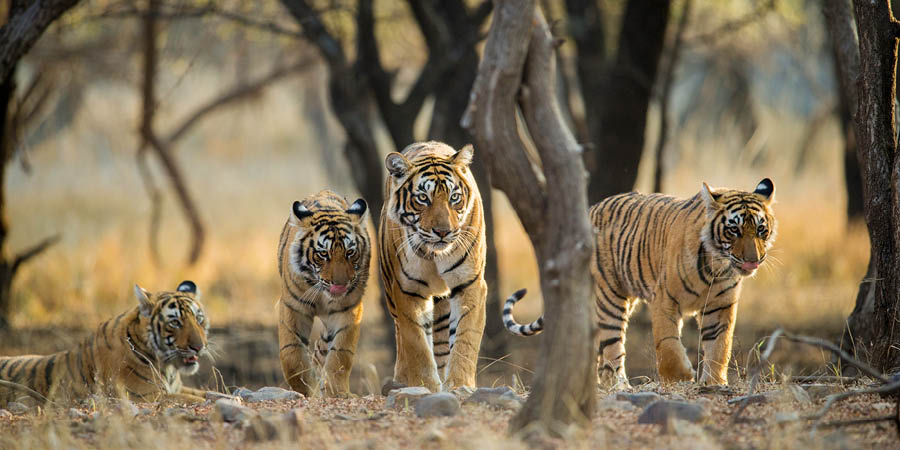 It's already our top-selling worldwide tour of January and February 2023, and we predict the popularity of India's Golden Triangle, Tigers, and Shimla will rise even further this year. It's no surprise this tour is so popular - it hits all of India's must-see destinations over a two-week itinerary.
Hop on the quaint Toy Train in the metropolis of Delhi, stopping to sight-see in Shimla before returning to Delhi and boarding the Gatimaan Express. Alight and explore Agra, witnessing the iconic Taj Mahal. The enchanting Fatehpur Sikri makes another fascinating stopover. Round off your trip with tiger-spotting in Ranthambore National Park and free time in the pink city of Jaipur.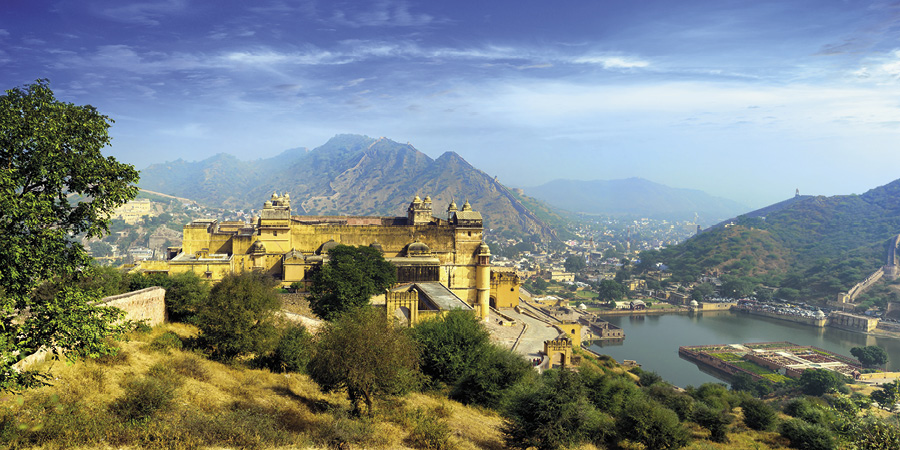 From the bustling modern capital of Delhi to the stunning sunrise of coastal Mumbai - the Highlights of India, Mumbai and The Golden Triangle tour reveals India in all its glory. Tour Old and New Delhi, before boarding the high-speed Gatimaan Express to Agra, where the Taj Mahal awaits.
Your next stop is Fatehpur Sikri, where you'll get a glimpse into the lives of Mughal rulers. The Shatabdi Express delivers you to Ranthambore National Park, where two game drives double your opportunity to spot a Royal Bengal Tiger. Make the most of your time in beautiful Jaipur, before your final stop in Mumbai, the birthplace of Bollywood.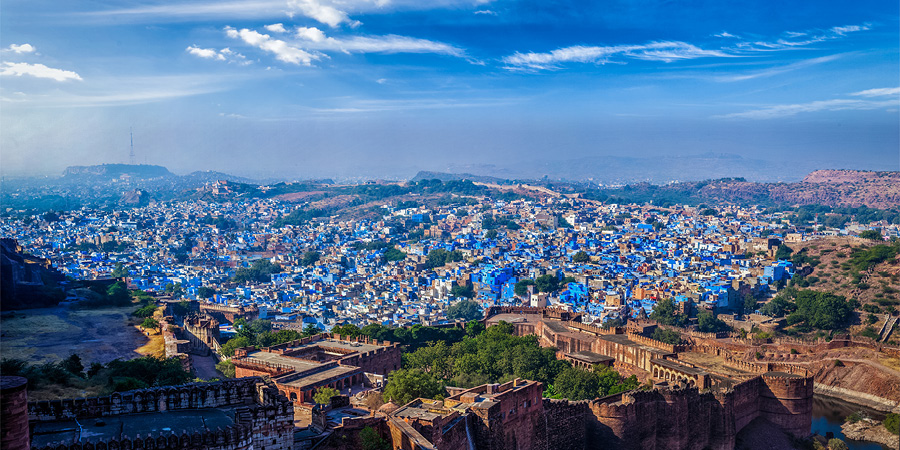 Like many of our India holidays, the Ultimate Rajasthan and the Palace on Wheels tour starts in Delhi. Take a rickshaw ride through the old town, where fragrant spices drift through the air. The Toy Train transports you to mountainous Shimla, overlooked by the Himalayas. Next, fly to Jaipur and board The Palace on Wheels for an opulent journey in traditional Rajasthani style.
Stop off in Ranthambore National Park to spot Tigers, before continuing to the lakeside tranquillity of Udaipur, the historic walled town of Jaisalmer, and the Blue City of Jodhpur. You'll conclude your tour with an unmissable trip to Agra, home to the Taj Mahal.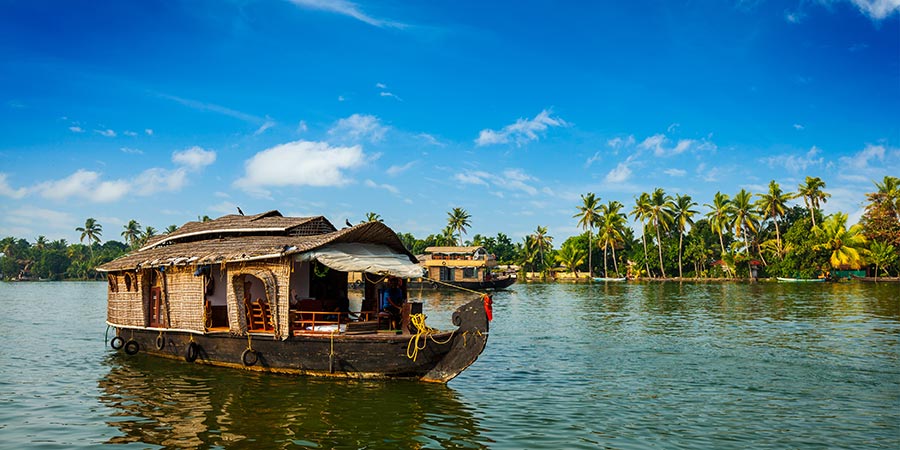 On our Discover Southern India and Kerala tour you'll journey through the stunning Blue Mountains on the Nilgiri Mountain Railway, a UNESCO-listed site. You'll witness the vibrant and colourful Kathakali dance ritual in Kochi and take a relaxing backwaters cruise in Kerala, surrounded by towering palm trees and picturesque lagoons.
You'll also explore Kochi, a historic city known as the 'Queen of the Arabian Sea,' and enjoy a traditional tea tasting amid the scenic tea plantations of Ooty.
Indulge in the Flavours of India
No India tour is complete without indulging in the delicious cuisine that the country has to offer. From the spicy curries of the north to the seafood delicacies of the south, Indian cuisine is a treat for the taste buds.
Some of the must-try dishes while you're exploring India are butter chicken, biryani, and masala dosa. However, there are loads of unique and sensational flavours you could try, Check out our Conjure the flavours of an Indian kitchen blog to cook and try some dishes for yourself before you go.
Encounter the Wildlife of India
India is home to some of the world's most exotic and endangered wildlife species. From Bengal tigers and Indian elephants to one-horned rhinoceroses and Indian bison, the country's national parks are full of exotic and endangered species.
The Ranthambore National Park in Rajasthan is a popular destination for tiger sightings, while Bandhavgarh National Park in Madhya Pradesh is renowned for its dense population of leopards and tigers. If you're lucky, you may also spot sloth bears, hyenas, and wild boars during your safari.
The best time to visit these national parks is from October to June, when the weather is favourable, and the wildlife is active. However, it's essential to be a responsible tourist and maintain a safe distance from the animals, avoid littering and follow the rules and regulations of the park. With the right attitude and guidance from experienced guides, encountering the wildlife of India is an unforgettable experience that will leave you with a deeper appreciation for the natural world.
The Adventure of Travelling on Indian Trains
Travelling on Indian trains is an adventure in itself. With so much to see and do, it's no wonder that many people have questions about what to expect. To put your mind at ease, let's discuss some of the most common queries about train travel in India.
One of the biggest concerns for travellers is overcrowding. While this is a challenge on some trains, there are many luxury options available for those seeking comfort and convenience. We've carefully selected the trains included in our India tours to offer premium facilities, ensuring a tranquil and well-organised experience.
Additionally, safety is always our top priority. Our onboard teams are available to answer questions and provide top-quality service, and our routes are designed to avoid rush-hour chaos. With a trusted tour provider, you can rest assured that your train journey in India will be both comfortable and safe.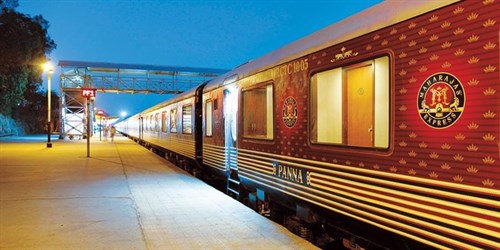 Aside from the luxurious trains such as the Palace on Wheels, Maharajas Express and the Darjeeling Himalayan Railway, train travel in India offers a fascinating glimpse into the country's diverse cultures and landscapes. From the iconic Toy Train in Shimla to the Konkan Railway with its breathtaking coastal views, there is a train route for every taste.
Did you know that the Indian Railways is the world's fourth-largest rail network and transports over 23 million passengers daily? For more information on what to expect and how to prepare, check out our What you need to know about travelling on railways in India blog.
Planning your tour to India
Planning a trip to India can be an overwhelming experience, especially for first-time visitors. That's why choosing the right tour operator is crucial to ensure a smooth and hassle-free trip. And it's essential to do proper research and read reviews before making a booking. During a tour with us, expect to be immersed in India's vibrant culture, visit iconic landmarks, taste delicious food, and interact with friendly locals.
The best time to visit India is from October to March when the weather is pleasant and ideal for sightseeing. Travel safety should also be a top priority, and you should take necessary precautions, such as avoiding isolated areas and keeping valuables safe.
The India e-Visa process
India restored its e-Visa process with immediate effect in 2022, after suspending the service due to the 2020 global pandemic.
Brits can now enjoy fast and hassle-free access to India. The e-Visa grants UK residents access to India for tourism reasons, with a maximum stay length of up to 90 days.
The application process involves filling in an online form and choosing a digital payment option. It's so simple, it can be completed in a matter of minutes. Extra proof of identity such as a copy of your passport or a photograph may be required. Approval for your e-Visa request could take as little as 3-4 business days. Find out more with India Visa Online.
With the e-Visa service back online for UK Nationals, planning your India adventure is even easier.
Travel vaccinations for India
Some vaccinations and boosters are recommended by the NHS for Brits travelling to India. The recommended India travel vaccines protect you from diphtheria, hepatitis A, tetanus, and typhoid. While these illnesses are fairly rare, it's safer to arm yourself against infection. See the NHS Fit For Travel site for more information.
You can also checkout the UK.gov website for all travel advice to India Health - India travel advice - GOV.UK (www.gov.uk)
Now, you know all you need to about choosing the right India tour for you, start discovering the delights that India has to offer. Head to our full India Rail Tours page for more information on all our tours.