Jaisalmer Escorted Rail Holidays
In the heart of the Thar Desert lies Jaisalmer, a fairytale desert town whose sand-yellow ramparts rise out of the arid desert. The walled town was founded by Rawal Jaisal in 1156 and exists now as both a popular tourist destination and a thriving hub of local trade and tradesmen. Residents from outlying villages comfortably outnumber foreigners in the bustling bazaar.
The splendid sandstone architecture that is a feature of Jaisalmer, the 'Golden City', is unlike anything else in India. The main 'chowk' (square) is dominated by the Palace of the Maharawal. The palace's five-storey façade of balconies and windows displays some of the finest masonry in Jaisalmer. A visit to Jaisalmer gives you chance to discover the latticed stone façades of grand mansions - the Nathmalji-ki-haveli, Patwon-ki-haveli and Satim Singh-ki-haveli in particular show fine examples of the stonecarver's skill.
Find out more with a free brochure and enjoy weekly travel inspiration and offers in our e-newsletter.
Holiday ideas for Jaisalmer
Other destinations and city guides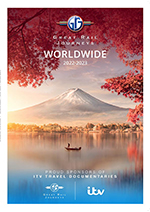 Prefer to browse our brochures!
Sign up to receive one of our Free holiday brochures and our email list to discover more about our fantastic holidays.