Travelling by railway in India is an exhilarating experience. These rail adventures carry you through a land of fascinating traditions, spiritual beliefs, and majestic landscapes in a way like no other. From what to expect and how to prepare, we've put together everything you need to know about India's trains and railways.
India is famous for its dynamic lifestyle filled with spice, colour, and exhilaration. This wonderful country is a rollercoaster for the senses and promises a fantastic, unforgettable holiday. Exploring India by train, you'll still experience this compelling way of life in a convenient and comfortable way as you sit back in your safe carriage and absorb the vibrancy of this spectacular place.
Why India's railways are so important
It's the backbone of Indian travel. From the very first Indian railway in 1836, the Red Hill Railway, to the amazing routes and trains available today - this method of transport has always been integral to India. Indian Railways is the primary operator throughout the country, transporting over 20 million passengers and three million metric tons of freight every day.
To achieve this, there are many types of trains in operation including high-speed, fully air-conditioned premium trains, point-to-point superfast trains, mountain railways, and slow, cost-effective passenger trains. Both short and long-distance routes connect numerous cities, towns, states, districts, and regions all over India. So, you can see why the country relies so heavily on their fantastic railways.
What it's like to travel on a train in India
At first look, the Indian railway system might seem daunting. Spanning thousands of kilometres over the entire nation, it's one of the largest rail networks in the world - the fourth largest, to be exact, after the US, China, and Russia. However, we've taken out all the uncertainty of rail travel in India, leaving the excitement and unique experience for you to enjoy stress-free.
You may have heard that India's trains get very busy. This is correct with many often fully booked weeks and sometimes months ahead of their departure. Nevertheless, there's no need to worry when you travel with Great Rail Journeys because we've perfectly planned for this with reservations on all trains included in your tour.
India's coach classes can also be quite confusing. There can be up to 12 seat classes per train ranging from AC first class (1A) to sleeper class (SL). Again, you don't need to worry about working out which class to choose as we book you a comfortable seat class on all our Indian rail journeys - usually with air-conditioning where available.
You'll also have an expert tour manager with you at all times. They'll navigate where and when to get on and off the correct train. They'll also make sure you feel safe, comfortable, and happy throughout your Indian rail adventure.
The unique Indian railway experiences
There's rarely anywhere you can't go by train in India. With around 6,800 railway stations, it's easy to see why trains aren't just modes of transport, they're part of the culture and experience of India. While any train in India is a thrilling ride, there are, of course, standouts that promise a unique experience for exploring the diversity of India's culture.
The Maharajas Express is the most expensive and luxurious train in India. It shows an extravagant side of the country as you travel in the height of comfort and style. Even when you're off the train you're welcomed with a red carpet and fanfare greeting at every station.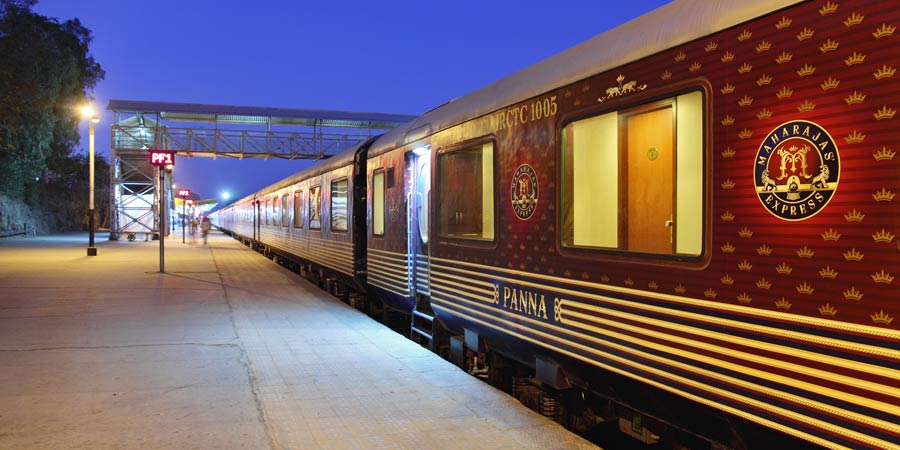 Another train that ensures an elegant and comfortable journey is the Palace on Wheels. Established in 1982, its carriages were based on the royal coaches of the British Era and have carpeted floors, intricately patterned walls, and lavish furniture.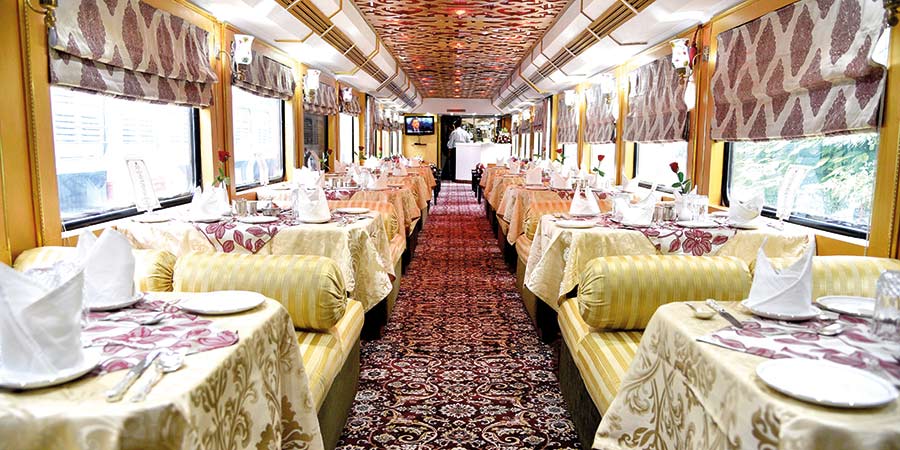 The Toy Train is less luxurious in aesthetics and interior but in no way any less exhilarating. This incredible train runs on the Kalka-Shimla Railway, one of the most beautiful railway journeys in the world. Verdant valleys, rugged mountains, wonderful waterfalls, and green pine forests pass by its windows every day.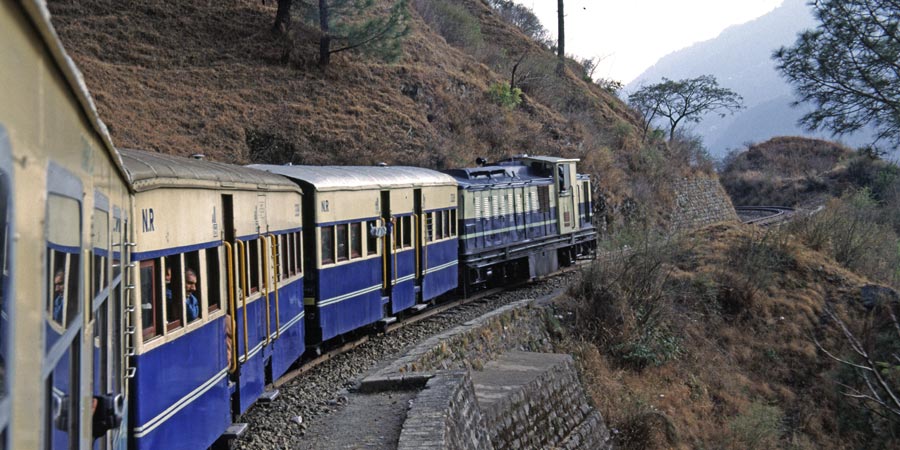 An alternative rail journey up the Himalayas is aboard the Darjeeling Himalayan Railway. Since the 19th century, this railway has used outstanding engineering to climb its steep journey to India's highest station, Ghum. Without its innovative technology in 1881, this stunning scenic route wouldn't have been possible.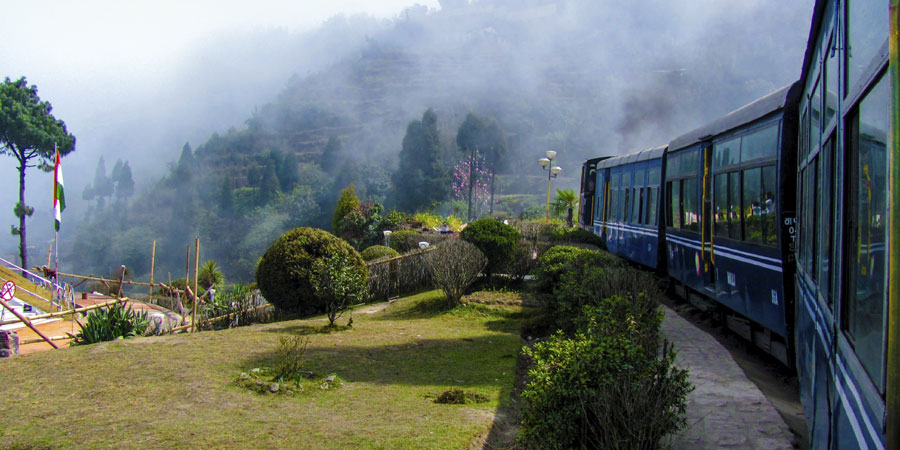 There are two other amazing Indian trains that we don't currently include in our tours but are still fantastic examples of India's diverse range. The first is the Royal Rajasthan on Wheels, a sophisticated train that started in 2009 and runs a similar route to the Palace on Wheels. The Deccan Odyssey also has a fantastic journey starting from Mumbai and visiting popular tourist attractions like Goa, Ratnagiri, and Aurangabad.
So, we've shown you why India's railways are so celebrated and, hopefully, we've convinced you to join us on this once-in-a-lifetime experience. You won't see the full extent of Indian culture without boarding one of its vibrant, unique, elating trains and journeying across the country as incredible landscapes roll by your window.