On the eastern edge of the Canadian Prairies in the Manitoba province, the sprawling metropolis of Winnipeg, glittering 'gateway to the West' stands where two rivers - the Assiniboine and the Red River - meet: 'Winnipeg' in the language of the Cree native Americans means 'muddy waters'.
Prior to the arrival of European colonists in the eighteenth century Winnipeg was largely an agricultural community farmed by the indigenous population, but following settlement first by the French and later by the British, Winnipeg grew to become an important fur trading post. Gaining city status in 1873, Winnipeg's fortunes were further bolstered by the arrival of the Canadian Pacific Railway in 1881. Despite the effects of recession and war in the subsequent century, Winnipeg rallied and invested in significant redevelopment, transforming the city into a compelling destination for tourists.
Today, Winnipeg is an exciting mix of historic and multicultural neighbourhoods, teeming with classical and contemporary architecture, beautiful public parks and attractions. The Forks, a National Historic Site and the point at which two rivers meet, is particularly noteworthy for its open air market and food court, eclectic shops selling unique gifts and souvenirs and for its bars and cafes with terraces that afford delightful riverside views.
Holiday ideas for Winnipeg
Other destinations and city guides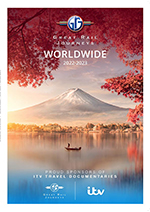 Prefer to browse our brochures!
Sign up to receive one of our Free holiday brochures and our email list to discover more about our fantastic holidays.
Get in touch with one of our Travel Specialists
Helping you plan your holiday...
Simon
Ashleigh
Lynne