The Rocky Mountaineer
Discover Canada on board one of the World's iconic trains
Operating on four spectacular routes throughout Canada, the Rocky Mountaineer offers a unique and instantly memorable journey through one of the most beautiful countries in the world. Travel from Banff to Kamloops, through the Thompson and Fraser Canyons, and then onwards to Vancouver on the 'First Passage to the West' route, the highlight of our Canada & The Rocky Mountaineer tour.
As tours on the Rocky Mountaineer occur strictly in the daytime, unobstructed views of the Canadian landscape - including the Canadian Shield and Banff National Park - are available from almost anywhere on this award-winning train. Read more about the Rocky Mountaineer's range of classes below or view our video slideshow.
There are 3 holidays in this category
Canada & the Rocky Mountaineer
From the laid-back city of Toronto to the dramatic Pacific Ocean setting of Vancouver and the natural beauty of Vancouver Island, this incredible adventure takes us across Canada by rail, lifting us high into the mighty Rockies in style and comfort on board the iconic Rocky Mountaineer, one of the world's greatest trains
Departs from May 2017 to September 2017.
SPECIAL OFFER
View Details
Rocky Mountaineer & Alaska Cruise
Breathtaking mountain scenery in Canada, followed by the dramatic coastline of Alaska, all slowly revealed on this stunning Rockies & Alaska cruise and rail holiday. Snow-capped peaks look close enough to touch, whilst icebergs float by as you cruise along the Inside Passage.
Departs from May 2017 to September 2017.
SPECIAL OFFER
View Details
The Canadian Rockies and Vancouver
Experience the very best of western Canada on this sensational tour travelling through some of the most scenic routes in the world. Discover this country's most impressive natural wonders, explore the Rockies in style on the renowned Rocky Mountaineer train and unwind in Canada's most desirable city, Vancouver.
Rocky Mountaineer Travel Classes
We travel in SilverLeaf Service and travel in a single-level Dome Coach with over-sized windows. Breakfast and lunch is served at your seat, with a choice of main course options at lunch. Complimentary snacks and non-alcoholic drinks are also included during the journey.
GoldLeaf Upgrade
For unrivalled views of the Canadian landscape, upgrade to GoldLeaf Service and travel in style in a custom-designed bi-level Dome Coach. GoldLeaf passengers have access to covered open-air vestibules, as well as the Goldleaf dining room, where an à la carte menu is served.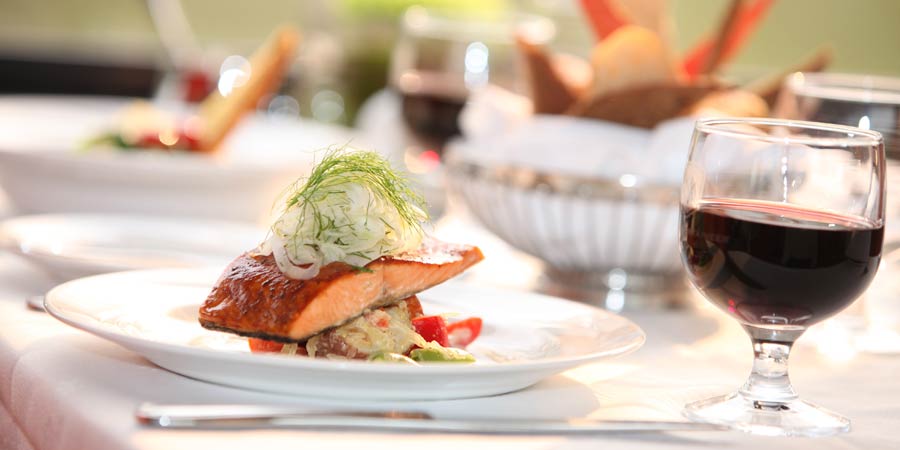 Guests in all Rocky Mountaineer classes are treated to comfortable, reclining seats and an interpretive commentary by the on-board crew. Complimentary cold meals, snacks and non-alcoholic drinks are served at your seat throughout the journey.
The Rocky Mountaineer is equipped with air-conditioning, dropdown tables, a viewing platform and dome cars, which allow you to take photographs to remind you of your journey. On some tours, a free newspaper highlighting places of interest is available to guests.
Customers travelling on the 'Rainforest to Gold Rush' route have access to the exclusive RedLeaf Lounge Car. Hotel accommodation with return transfers are included in the price of your tour.