Straddling the US-Canadian border, between the state of New York and the province of Ontario, Niagara Falls attracts as many as 12 million tourists every year. The Falls are split into three separate sections: the American Falls, the small Bridal Veil Falls, and the Canadian/Horseshoe Falls. The complex of the falls date back about 12,000 years, when melting glaciers allowed a passage of water from Lake Erie to Lake Ontario. It is believed that the waterfalls themselves were about seven miles away from their present site at that time, but that erosion has cut them back.
The Horseshoe Falls are the second largest falls in the world, after the Victoria Falls in southern Africa. They are also the easiest to access and view. Here the Niagara River cascades over the crest at the rate of 600,000 US gallons every second, travelling at 20 miles per hour. They are an impressive 2,600 feet (792 metres) wide, and stand at a height of 167 feet (51 metres).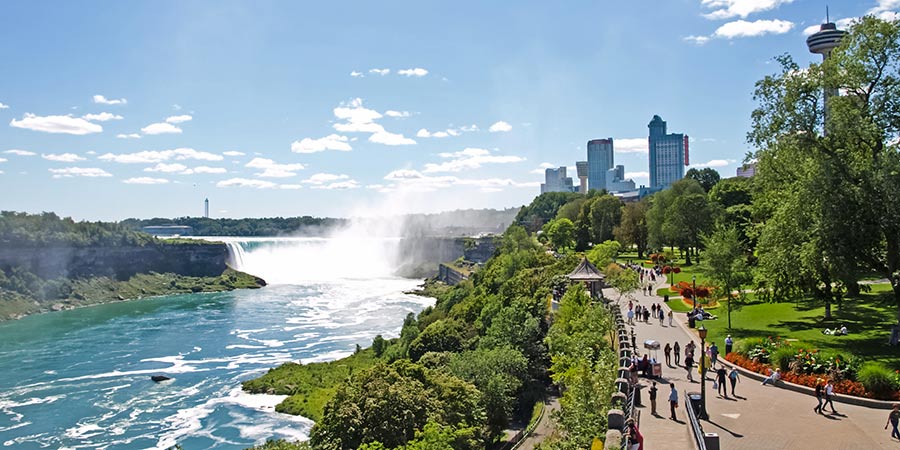 Our guide to Niagara Falls
Holiday ideas for Niagara Falls
Other destinations and city guides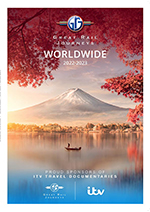 Prefer to browse our brochures!
Sign up to receive one of our Free holiday brochures and our email list to discover more about our fantastic holidays.
Get in touch with one of our Travel Specialists
Helping you plan your holiday...
Simon
Jo
Ashleigh