Hoover Dam Escorted Rail Holidays
The Hoover Dam is located in Black Canyon, just minutes outside of Las Vegas, and attracts more than one million visitors per year. Hoover Dam is an engineering masterpiece that was designed to end the constant flooding caused by the mighty Colorado River. In 1930, construction began on the Dam, the largest of its kind at the time. Despite the remote location and harsh working conditions, it was completed in less than five years - two years ahead of schedule - and well under budget. Named after America's 31st president, Herbert Hoover, construction of the dam began in 1930.
Herbert Hoover played a pivotal role in bringing the nearby states into agreement about water allocations, settling 25 years of debate and argument. The dam has been called Boulder Canyon Dam as well as Boulder Dam, but Hoover Dam was reinstated as the official name by Congress in 1947. A National Historic Landmark, Hoover Dam is the highest concrete dam in the Western Hemisphere, standing at more than 725 feet above the Colorado River. With 17 generators producing four billion kilowatts of electricity a year, it also is one of the country's largest hydro-electric power facilities.
Find out more with a free brochure and enjoy weekly travel inspiration and offers in our e-newsletter.
Holiday ideas for Hoover Dam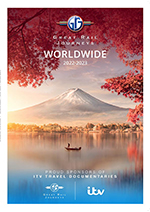 Prefer to browse our brochures!
Sign up to receive one of our Free holiday brochures and our email list to discover more about our fantastic holidays.