Boston is not only the capital of Massachusetts and New England's largest city; it is also one of the oldest cities in the United States, boasting a rich cultural heritage and a wealth of historic attractions. The city was founded in September 1630 by English Puritan colonists. It was named after Boston in Lincolnshire, as many in the colony had emigrated from there. Due to the Puritan ethics throughout the community, they quickly established a number of facilities such as America's first public school in 1635, and Harvard College the following year. As well as a centre for learning, the city was also a very successful port. With all of these factors combined, it is perhaps not surprising that Boston was the biggest city in America until 1755.
Boston's size meant that it was most affected by the whims of the British Crown, and so it was the natural birthplace for the War of Independence. Many of the initial sites of opposition can still be seen on the evocative downtown Freedom Trail. In the years after independence Boston's port began to decline in importance, but the city continued to grow and develop further inland. Nowadays the city is a delightful mix of futuristic skyscrapers and charming history - walking around the city is a delight, as much of the compact centre's layout still reflects the time before cars were invented.
Find out more with a free brochure and enjoy weekly travel inspiration and offers in our e-newsletter.
Holiday ideas for Boston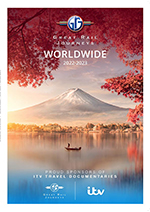 Prefer to browse our brochures!
Sign up to receive one of our Free holiday brochures and our email list to discover more about our fantastic holidays.