Denver is the capital and the most populous city of the state of Colorado, nicknamed the 'Mile High City' as it is exactly one mile above sea level. A settlement here initially came into being in 1858, when gold was discovered in the area. Whilst there was actually very little gold to be found, the prospective gold diggers uncovered silver in the mountains. From this time the city prospered, with the population increasing rapidly until the end of the 19th century.
With almost every street enjoying a dramatic mountain view, you are sure to find something to tempt you in this fascinating city. Denver boasts the tenth-largest "downtown" in the United States - a bustling area centred on a mile-long promenade lined with cafés, shops and pretty flower baskets. The city's zoo and Denver Aquarium both take you a bit closer to nature, while the Denver Museum of Nature & Science boasts the world's most advanced digital planetarium.
Find out more with a free brochure and enjoy weekly travel inspiration and offers in our e-newsletter.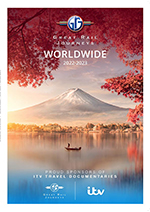 Prefer to browse our brochures!
Sign up to receive one of our Free holiday brochures and our email list to discover more about our fantastic holidays.