Rail Tours in Norway
Discover The Land of the Midnight Sun
As spectacular as they are, Norway's famous fjords - u-shaped coastal valleys created by retreating icebergs and subsequently filled by the waters of the Atlantic - tend to hog the limelight in any discussion of the country's natural beauty.
As guests on any of Great Rail Journeys' superb rail tours of Norway will soon discover, fjords are only one aspect of a country that unfolds one extraordinary landscape after another. From the comfort of a seat on Norway's Bergen Railway our guests are afforded panoramic views of the glaciers and ice fields, forests of conifers, mountain ranges and rocky coastline as they journey through this remarkable destination.
As though Norway's breath-taking scenery was insufficient justification for visiting, you can witness two further unique natural phenomena here. For around two months each summer a tilt in the earth's axis means that the sun never sets in northern Norway and daylight lasts for twenty-four hours. In the winter Norway's skies are illuminated by the ethereal Aurora Borealis: the legendary 'Northern Lights'.
When you factor in the excitement of travelling within the Arctic Circle and the pleasure of exploring cosmopolitan and culturally-rich cities such as Oslo and Bergen it becomes clear that Norway has everything to provide the rail tour of a lifetime.
There are 5 holidays in this category
The Northern Lights & Lapland 2016
On this remarkable adventure we explore Norway and Swedish Lapland, travelling north far into the Arctic Circle where we seek out the magical Northern Lights. Travelling on some of Scandinavia's most scenic railways, our tour takes us to the spectacularly beautiful Lofoten Islands and offers several opportunities to see the Aurora Borealis.
Special Offer
View Details
Arctic Circle Express 2016
Majestic mountains and heavenly fjords in Norway combine with the tranquil landscapes of Sweden on an epic journey that includes every great Scandinavian rail experience. On this exciting 15-day tour you'll visit the fascinating cities Oslo and Stockholm and travel beyond the Arctic Circle to the 'Land of the Midnight Sun'
Special Offer
View Details
Fjords of Norway 2016
With their towering cliff faces, rugged rocky ledges and waterfalls that drop straight into the sea, the awe-inspiring Norwegian fjords really have to be seen to appreciate their beauty and majesty. On this fantastic tour we visit these natural wonders and cross spellbinding landscapes to visit Norway's magnificent cities.
Grand Arctic Circle Explorer 2016
Explore Denmark, Sweden and Norway on this truly spectacular overland rail adventure. We visit the region's three magnificent and lively capital cities, Copenhagen, Stockholm and Oslo, Norway's awe-inspiring fjords and the wild landscapes north of the Arctic Circle in the Land of the Midnight Sun.
Lofoten & the Midnight Sun 2016
Each summer, the region north of the Arctic Circle is illuminated around the clock - a thrilling phenomenon known as the 'Land of the Midnight Sun'. On this magnificent tour we travel overland by rail from Norway's energetic capital and through wild scenery to the stunning Lofoten Islands, to search out this natural wonder on a superb coastal voyage.

Lori
Lynne

Kathryn

James
Get in touch with one of our Norway Specialists
Helping you plan your holiday to Norway...
Discovering Norway with Great Rail Journeys
At Great Rail Journeys, providing quality and value for money underpins every rail tour we create. Norway is a fascinating and unforgettable country and we want our guests to enjoy every moment of their visit. To make things as easy and worry-free as possible, the price of our escorted rail tours in Norway includes return flights and all other travel costs, quality accommodation with selected meals, a varied itinerary of guided tours, sightseeing trips and other activities and the services of an experienced and helpful Tour Manager throughout.
To ensure our guests enjoy a comfortable and relaxing train holiday in Norway we hand choose hotels that are well-located and combine value with high standards of service and guest facilities. These are often family-owned hotels which offer that little extra hospitality, personal service and informal atmosphere.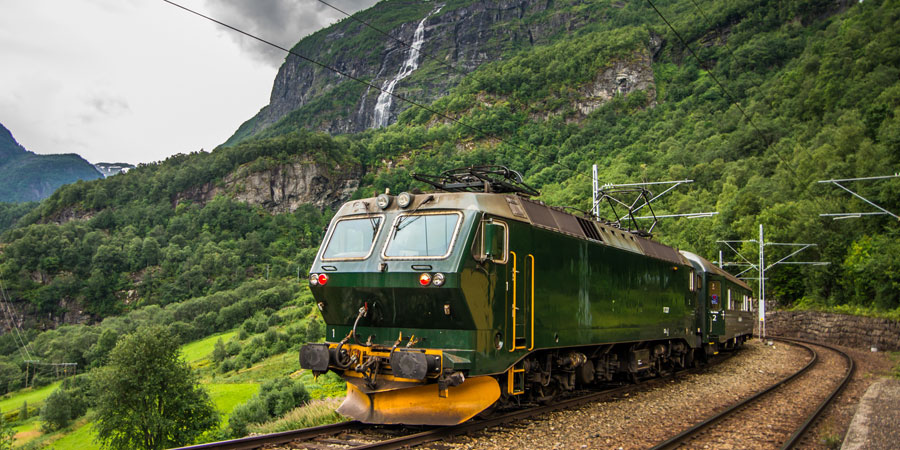 Norway Traveller's Guide
Situated in Northern Europe, the long, narrow Kingdom of Norway shares its eastern border with Sweden - from which Norway gained independence in 1905, Finland and Russia. Much of the country's geography has been dictated by the movements of pre-historic glaciers; most notably in the creation of Norway's iconic fjords. It is also one of Europe's most mountainous countries.
Despite its proximity to the Arctic Circle, Norway enjoys a milder climate than other countries at the same latitude as a result of the Gulf Stream and thermal air currents. In summer, from late June to August, temperatures may reach around 25°C (77°F) although the weather can be unpredictable. Inland temperatures drop during the autumn, leaving coastal areas the warmest. Norway is typically blanketed in snow during the winter and conditions can become extreme with temperature occasionally dropping as low as -40°C in some areas. Norway is at its most beautiful during the spring (May to mid-June) when trees and plants burst back into life after the snows, which melt away to boost Norway's rivers and waterfalls.
As expected of a country with a coastline as long as Norway's, fish is a fundamental aspect of the country's cuisine. Tørrfisk - dried fish, often cod or haddock, is popular whilst Norwegian salmon is known for its firm flesh and distinctive, delicious flavour. Lamb is a favoured meat, typically eaten as Fenalår - a cured and seasoned leg of lamb, Pinnekjøtt - lamb ribs that have been dried or smoked and then cooked by steaming, Fårikål - lamb stewed with cabbage and peppercorns and, on special occasions, Smalahove - lamb's head. Served whole, and accompanied by vegetables, all of the head, including the eyes, may be eaten. Norway's national drink is Aquavit: a spirit distilled from potatoes and flavoured with botanicals including dill, coriander, star anise, fennel and caraway.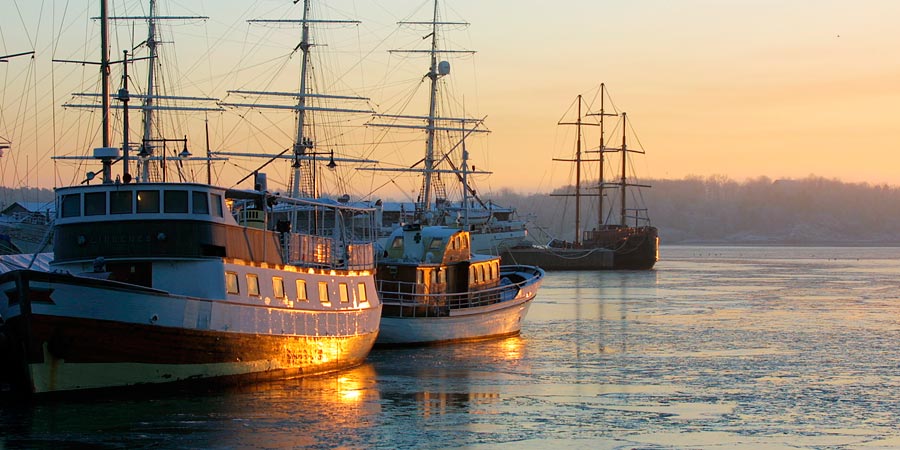 Should you choose to dine separately from the group whilst on your rail tour of Norway, be aware that tipping is not obligatory anywhere as service charges are always included in restaurant and bar bills.
Norwegians will generally to leave a tip in a restaurants or bars if they are satisfied with the service. A tip of 10% or more of the bill's total is considered generous. Norwegian greetings are generally informal. "Hei" means 'hi', whilst "god dag" means "good day" and equates to 'hello'. However, Norwegians are quite reserved and greeting everyone you meet with a cheery "Hei" might be viewed as peculiar behaviour.