European Escorted Rail Holidays - Places and tour types
Current Promotions & Offers
Take advantage of our latest savings on European departures.
Explore our escorted rail holidays in Austria & Switzerland
Travelling by rail through Europe
It's no secret that we're huge rail fans; quintessential elegance, soothing rhythms and views you'd miss travelling by any other mode of transport. Exploring the world by rail is a tradition that's been around since the 19th century, when young aristocrats would be sent off to Europe to gain some much-needed perspective on life before beginning their adult lives, and is one which we endeavour to keep alive as long as there's coal in the engine and new destinations to explore. So whether you're looking to escape the pressures of everyday life or try something new, we're guaranteed to have the ideal rail journey for you.
Extra leg room, a bar car open for the duration of your journey, the option to stretch your legs anytime you like without having to wait for the seatbelt sign to turn off, avoiding airport security; these are just some of the quantifiable benefits of rail travel, and alongside all this, you can also relax knowing that you're keeping your carbon footprint in check too.
The Glacier Express is undoubtedly Switzerland's best known train, with the full 181-mile trip from Zermatt to St Moritz lasting around eight hours.
The journey up to Jungfraujoch is the highlight of many tours, and includes travel on the Bernese Oberland Railroad, the Wengernalpbahn and the Jungfrau Railway.
A branch line of the Bergen Railway, the scenic Flåm Railway takes passengers on a wonderful 12.5-mile journey up one of the steepest railway lines in the world.
Travelling between Glasgow, Oban, Fort William, and Mallaig, this line traverses some of the most beautiful areas of Scotland.
Travel around the base of one of Europe's most active volcanoes, Mount Etna, aboard the Circumetnea, a narrow gauge railway opened in 1898.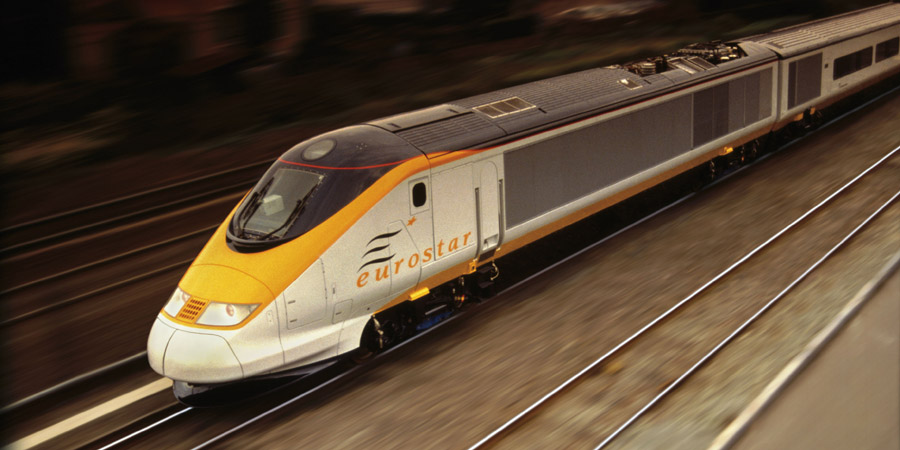 High-speed networks
Throughout Europe we utilise many of the continent's highspeed rail routes, such as the Eurostar, TGV and InterCity Express.
Europe is one of the most popular regions to explore by rail, boasting a wealth of efficient networks and scenic routes that showcase the best of the varying landscape the continent has to offer. From verdant Swiss mountains to shimmering Italian lakes and the beauty of the Spanish coast, we have a tour to suit all and any of your travel desires.
We have a wide range of escorted tours on offer, including comprehensive multi-centre visits, short breaks, and rail cruises. More information on what is included on each of our European rail holidays can be found in the individual tour descriptions. To view a listing of holidays around Europe by rail, select a destination from the map above.