Bringing European destinations to life, through the wonder of rail
Tours are a time for new discoveries and relaxation, and our itineraries perfectly balance excursions to must-see landmarks, tours with local guides who help uncover the secrets of our destinations, authentic food and wine tastings, and free time to sightsee in a way that suits you. New for 2020, we've introduced a whole host of unique experiences to get you better acquainted with deep-rooted cultures and traditions of the places you visit. Feast on Andalucían specialities while admiring the mystical Alhambra, savour the sounds of a private music recital in the Baroque surrounds of Salzburg's Mirabell Palace, or visit the oldest gelateria in Rome.
The adventure often starts as we depart London St Pancras, beginning our journey towards mainland Europe. Travelling by rail has always had romantic connotations, and as we pass rural villages that seemingly haven't changed in centuries and coast through cosmopolitan cities, it's hard to deny that trains offer a different perspective. With freedom to move around the carriages as you please, make new friends or just wallow in the luxury of time to sit back and read a book, feel yourself unwind a little more with each passing mile before arriving in the heart of your destination, relaxed and ready to explore.
Explore our escorted rail tours in Austria & Switzerland
Travelling by rail through Europe
It's no secret that we're huge rail fans; quintessential elegance, soothing rhythms and views you'd miss travelling by any other mode of transport. Exploring the world by rail is a tradition that's been around since the 19th century, when young aristocrats would be sent off to Europe to gain some much-needed perspective on life before beginning their adult lives, and is one which we endeavour to keep alive as long as there's coal in the engine and new destinations to explore. So whether you're looking to escape the pressures of everyday life or try something new, we're guaranteed to have the ideal rail journey for you.
Extra leg room, a bar car open for the duration of your journey, the option to stretch your legs anytime you like without having to wait for the seatbelt sign to turn off, avoiding airport security; these are just some of the quantifiable benefits of rail travel, and alongside all this, you can also relax knowing that you're keeping your carbon footprint in check too.
Great Rail Journeys by name, Great Rail Journeys by nature. On nearly every tour we run, relaxing, impressive or once-in-a-lifetime rail journeys are par for the course. Whether it's the 180-mile trip the Glacier Express makes through the mountains of Switzerland, an experience aboard the steepest railway line in the world - the Flåm Railway in Norway, or a beautifully-restored journey on the Jacobite Steam Train through the Scottish Highlands, we know all of the best rail experiences to be had across Europe.
The Glacier Express is undoubtedly Switzerland's best known train, with the full 181-mile trip from Zermatt to St Moritz lasting around eight hours.
The journey up to Jungfraujoch is the highlight of many tours, and includes travel on the Bernese Oberland Railroad, the Wengernalpbahn and the Jungfrau Railway.
A branch line of the Bergen Railway, the scenic Flåm Railway takes passengers on a wonderful 12.5-mile journey up one of the steepest railway lines in the world.
Travelling between Glasgow, Oban, Fort William, and Mallaig, this line traverses some of the most beautiful areas of Scotland.
Travel around the base of one of Europe's most active volcanoes, Mount Etna, aboard the Circumetnea, a narrow gauge railway opened in 1898.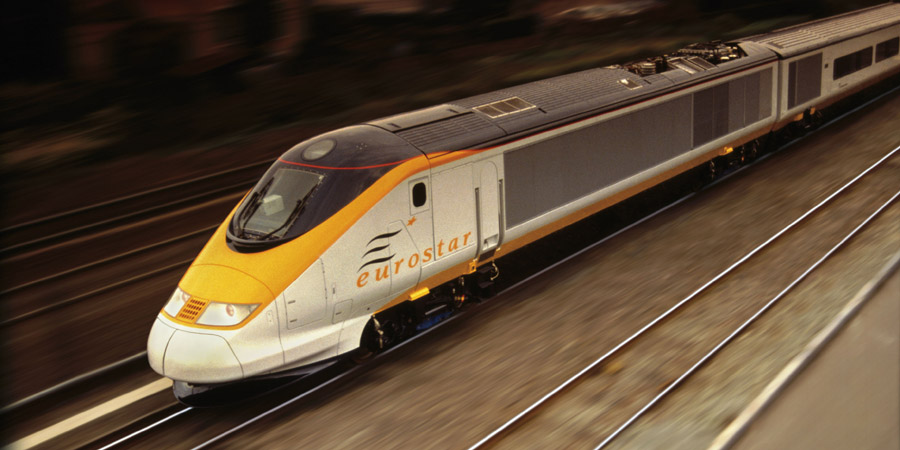 High-speed networks
Throughout Europe we utilise many of the continent's highspeed rail routes, such as the Eurostar, TGV and InterCity Express.