Since taking the throne an astonishing 70 years ago, the Queen's reign has been marked by many historical events. Her public role has involved much travelling, across the United Kingdom, Europe and to many Commonwealth countries. Having toured 117 countries, Queen Elizabeth II is the most well-travelled British monarch in history. As the UK celebrates her Platinum Jubilee, we reflect on a few of the Queen's memorable journeys, the places she has visited and people she has met.
Travelling by train - visibly, ceremonially and in great luxury
The Royal Train was made for Queen Victoria back in 1842, the first monarch to travel by train. On her first train trip - travelling on the Great Western Railway from London Paddington to Windsor in 1842 - Queen Victoria famously remarked of the 30 mph speed "this is too fast for a person to travel."
The Royal Train has been upgraded serveral times since then and the original luxurious carriages are now on display in the National Railway Museum in York.
According to Tatler magazine, the Royal Train is no longer as luxurious as earlier trains but is now more functional and merely 'comfortable'. Queen Elizabeth II reportedly loves travelling by rail, it is her favourite way to travel.
Touring Great Britain, Europe and the World
The number of visits the Queen has made to towns and cities across the United Kingdom are too numerous to list, but a favourite destination is Scotland and she spends most summers at her estate in Balmoral. Every year, she meets Scots from all walks of life, hosting thousands at the Palace of Holyroodhouse during a 'Royal Week'.
To explore the Highlands and Islands, as well as the cities, that are dear to the Queen - including Edinburgh and the Highlands - we suggest this small group tour: Edinburgh, the Highlands and Islands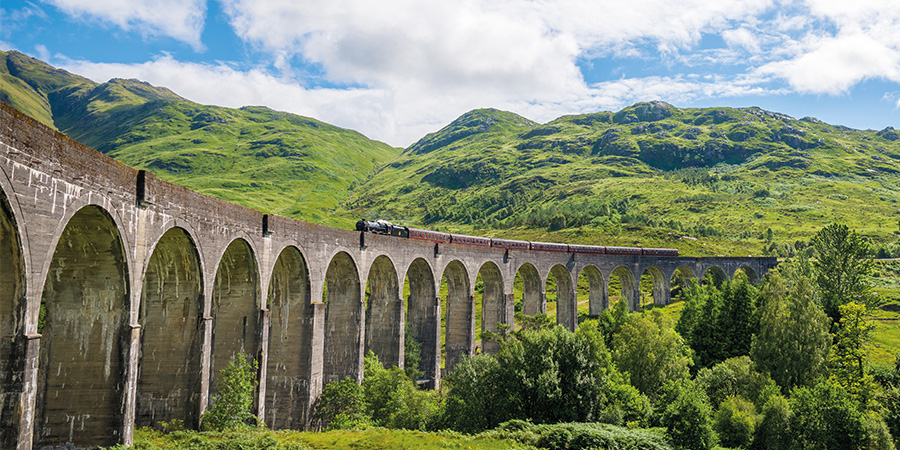 The origins of the Royal Walkabout
During a visit to Australia and New Zealand in 1970 the Queen started to meet and shake hands with ordinary people. These public activities were dubbed a 'walkabout' by the media and the term stuck.
Over time, her visits to these countries have increasingly embraced cultural divides. On the Queen's Golden Jubilee tour of Australia and New Zealand in 2002, she watched Tjapukai Aborigines lighting a ceremonial fire. In New Zealand, attending a Māori welcoming ceremony, The Queen wore a ceremonial cloak, made from prized kiwi feathers, and spoke a few words of Māori to her audience.
The Queen and Prince Philip first toured New Zealand during the summer of 1953-54 amid great excitement. There are some delightful stories of this visit on the New Zealand government's website: children at the time dressed in their poshest clothes, waved Union Jacks and stood on butter boxes to see her, during her visits to 46 towns or cities.
There isn't much coverage of the natural phenomena she experienced on this visit, but it's easy to imagine that the rainforests, waterfalls, lakes, mountains and perfect beaches made an impression on the young Queen. Great Rail Journeys has put together an escorted Grand Tour of New Zealand which includes all these natural features plus visits to fascinating towns and cities, and opportunities to experience the indigenous Māori culture, exotic wildlife and the country's fine wine and cuisine.
Discover more of New Zealand on the Grand Tour of New Zealand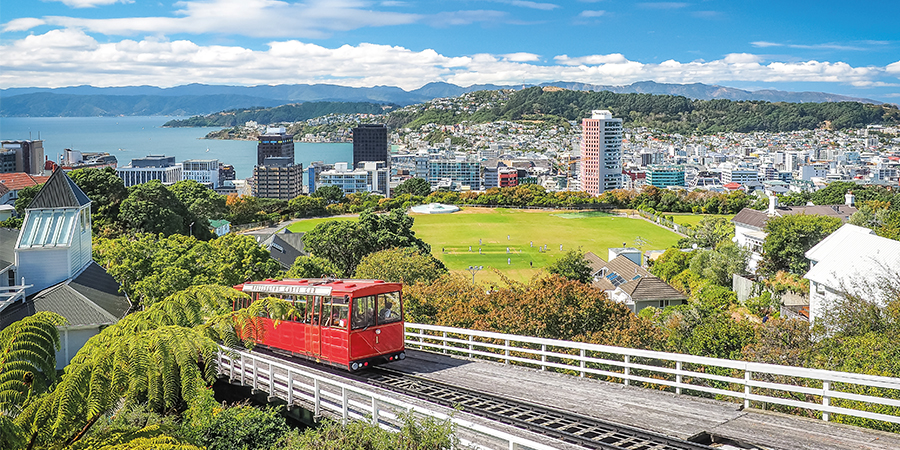 To South Africa to meet Nelson Mandela
In 1995, a year after the end of apartheid and the first democratic election, the Queen visited South Africa as a guest of Nelson Mandela. During her trip she visited Khayelitsha, near Cape Town, a poor township of corrugated iron shacks. This visit was in stark contrast to the Queen's very first visit abroad to South Africa, in 1947, when she spent 35 days on the 'White Train'. The monarch celebrated her twenty-first birthday in South Africa and, as Princess Elizabeth, gave a speech broadcast on radio from Cape Town. About Her Majesty The Queen - Royal.uk
Another African country that holds great significance to the Queen is Kenya. It was there, 70 years ago, she was told of her father George VI's death. Staying at one of the country's first game lodges, Treetops, the young Princess was enchanted with the wild animals gathering at the waterhole below her treehouse: playful elephants, baboons and rhinos. Africa's immense skies and alluring wildlife have always attracted the royal family. Great Rail Journeys offers several guided rail tours into this vast and varied continent. Travelling in comfort and style aboard a luxury train is a wonderful way to experience it.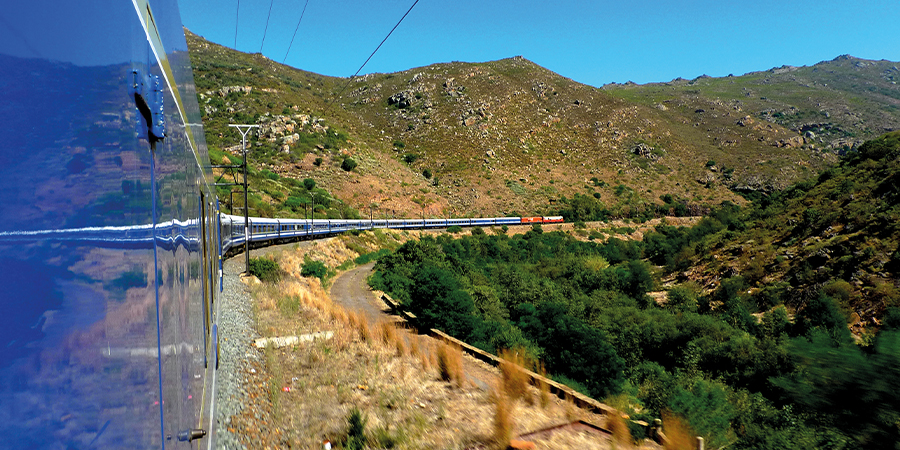 To Canada, again and again...
As part of her Golden Jubilee tour in 2002, the Queen visited the Caribbean, Australia, New Zealand and Canada, as well as 70 cities in the UK. It seems Canada has a special place in the Queen's heart as, since her first visit in 1957, she has visited Canada more than any other Commonwealth country with 22 official tours! In 1957, during the longest royal tour in Canadian history, the Queen and Prince Phillip travelled more than 24,000 kilometres through all 10 provinces. The Queen opened the 1976 Olympics in Montreal and her Golden Jubilee Tour in 2002 started in the far north, crossed to New Brunswick on the eastern seaboard and ended in the National Capital, Quebec. The Queen's visits to Canada and how The Globe covered them - The Globe and Mail
If you'd like to visit Canada but are daunted by the range of environments, cities, and sights on offer, an escorted tour with Great Rail Journeys is a relaxing way to experience this great country.