A gondola gently floating down a canal, its waters lined by the faded grandeur of elegant baroque façades. The startling azure of a deep blue lake, unspoilt towns and 18th-century villas sitting like jewels upon its shores. Effortlessly chic cities, a spectacular coastline, and some of the most delicious cuisine you could ever have the pleasure of tasting. Italy is truly a feast for the senses. But there's so much beyond these clichés that truly elevate Italy as a destination. From the overlooked, hidden neighbourhoods of Rome to the rural hills of Umbria, look a little closer and you will find that Italy's first-rate reputation is not only entirely justified, but it might even surprise you.
To celebrate experiences that bring Italy to life, here are a few of our favourite unique activities that truly take you to the heart of this beguiling country. And the best part? You can experience all of them on your next Great Rail Journeys' holiday.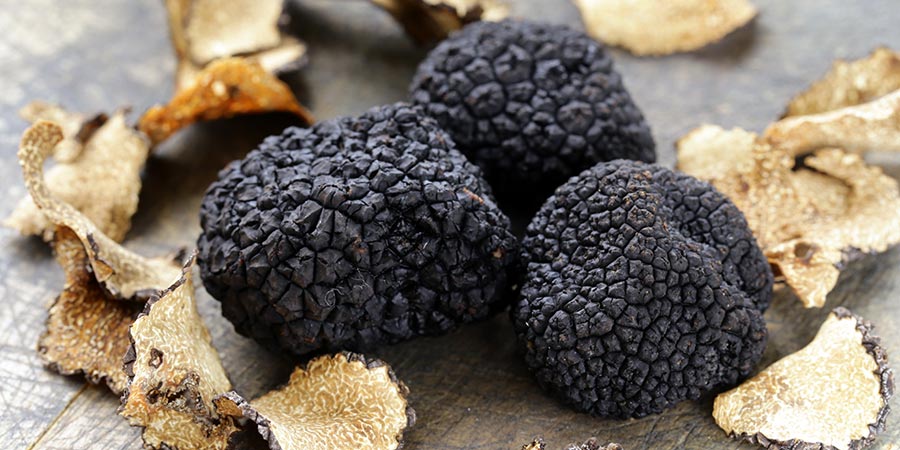 Truffle hunting with Wild Foods Italy
Italy is at the top of the class in many areas, but its culinary prowess really earns it an A*. And while Italy's towns and cities offer up delectable street food and world-class eateries, travel away from the hustle and bustle and you'll stumble upon unspoilt rural communities with a real 'farm to table' attitude. One such place is Wild Foods Italy, a rustic, sustainable farm nestled in Pettino in the Umbrian hills, which has been in the same family since the 1400s. Today, the family warmly welcome visitors from around the world to give them a taste of authentic Umbrian culture and cuisine, as they hunt, cook, and taste truffles from the nearby hills and forests. A pasta demonstration, a visit to the cheese ageing room, and a generous flow of local wines and traditional nibbles - think salami, prosciutto, and pecorino cheese - are simply the cherry on top of this delicious gastronomical adventure. Our mouths are watering just thinking about it!
Experience it for yourself on Hidden Italy & the Keys to the Vatican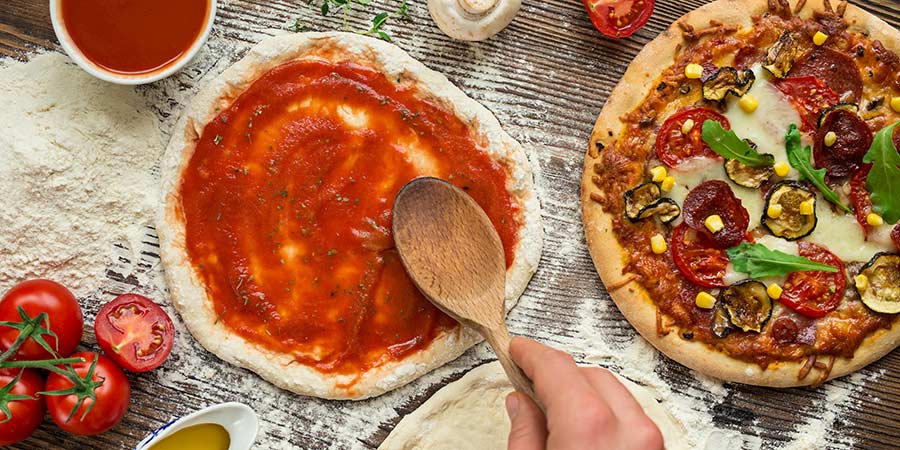 Pizza making in Sorrento
There are few dishes quite as emblematic as pizza is to Italy. Each region has its own delicious iteration of this iconic food but Naples is officially the birthplace of modern pizza -here it is made with tomatoes grown on the fertile slopes of Mount Vesuvius and Mozzarella di Bufala Campana, the making of which is an artform recognised by UNESCO! Just across the bay in Sorrento, one can find many a café or trattoria serving traditional Neapolitan-style pizza. But, there's no better way to indulge in this revered local dish than by getting hands-on at an authentic cooking class. From kneading the dough and selecting the toppings to watching it crisp up in a wood-fired oven, and of course, feasting upon the final creation, a cookery class is the best way to uncover the secrets to true Italian pizza.
Experience it for yourself on Rome, Sorrento & the Amalfi Coast, Top to Toe of Italy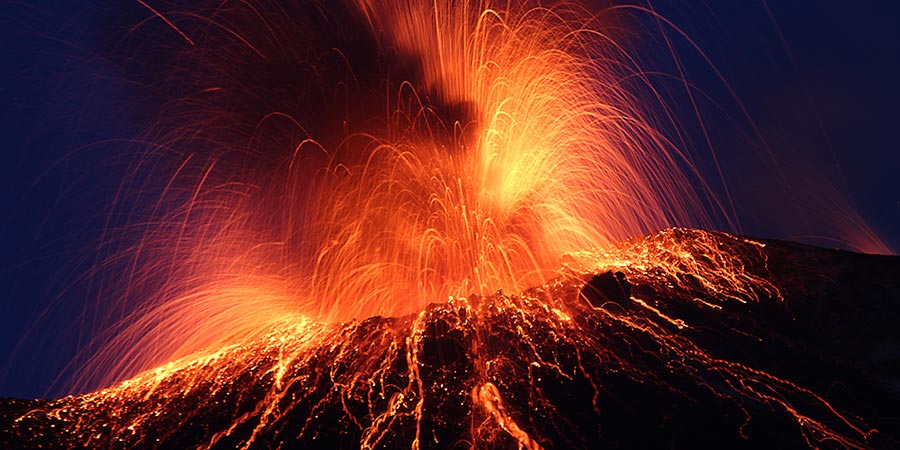 Visiting Stromboli
Nature throws out some incredible natural phenomena, sights that are truly once in a lifetime, and an active volcano holds a pretty lofty place on that list. Stromboli is located on an island of the same name in the Aeolian Islands, one of Europe's most stunning archipelagos. The island is unique and beautiful; blackened and rocky due to years of volcanic activity, and fringed with black shale beaches and crystal clear waters. Known for its near-constant volcanic activity, the volcano is nicknamed 'the lighthouse of the Mediterranean', as the spectacular eruptions are visible for miles around. The best way to experience this breath-taking light show is at night, when the incredible, glowing fountains of red and orange molten rock are luminous against the dark skies. This is a truly unforgettable event, and is a beautiful reminder of the awesome power of nature.
Experience it for yourself on Sicily & the Aeolian Islands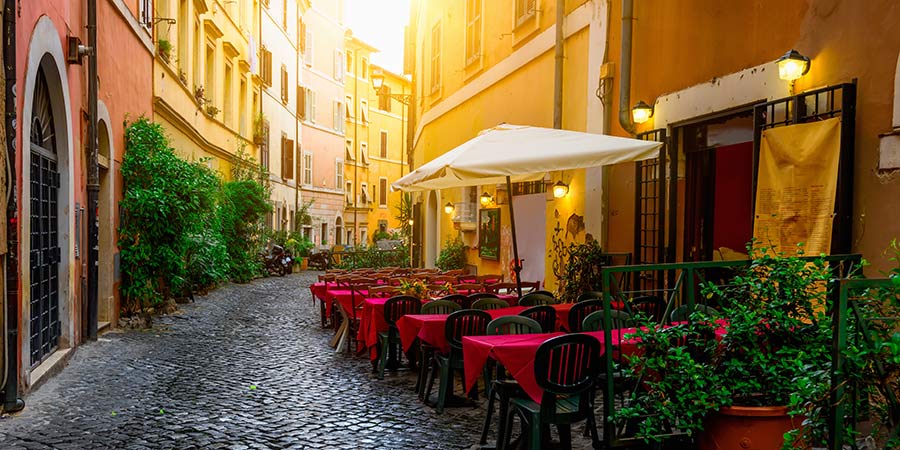 Discovering Rome's hidden neighbourhoods
Rome is a city that needs very little introduction. The unmissable Colosseum, the ruins of the Roman Forum, and the extravagantly Baroque Trevi Fountain are all icons in their own rights. This is a city dripping in elegance, history, art, architecture, and heritage, and while visiting its famous sights is certainly recommended, there's perhaps no better way to really immerse yourself in a destination than heading off the beaten track. Tucked away from the tourist crowds, Rome boasts a whole host of enticing neighbourhoods just waiting to be explored. There's the Quartiere Coppedè district, one of Rome's most extraordinary communities with its whimsical blend of Baroque, ancient Greek, Art Nouveau, and medieval architecture coming together to create something eccentric yet fascinating. On the other side of the city sits bohemian Trastevere, undoubtedly one of Rome's coolest neighbourhoods. While its Renaissance and medieval architecture, artsy bars, and pretty cobblestone streets are deserving of attention, it's the food here that really shines. First-class pizza, mouth-watering pasta dishes, and enticing street food can all be found in the cosy pizzerias, family-run trattorias, and authentic food trucks here.
Experience it for yourself on Grand Tour of Italy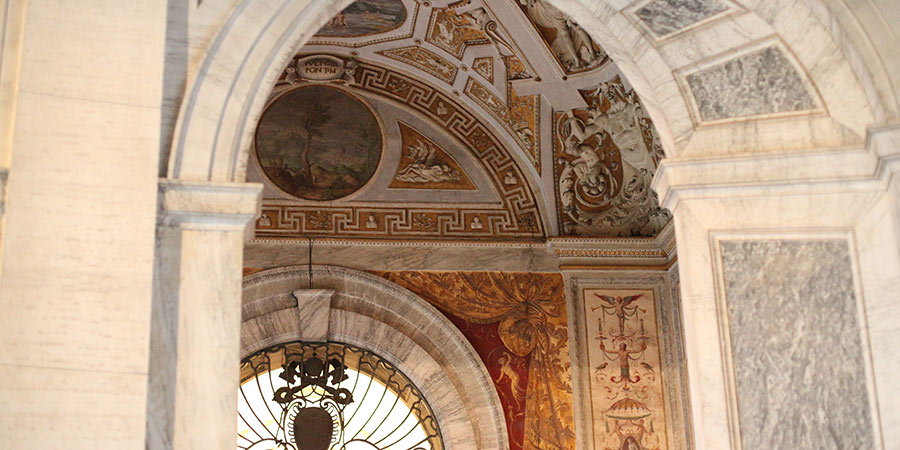 Waking the Vatican
Within the walls of the Vatican City sits a wealth of art, architecture, and culture; great halls that are home to priceless masterpieces by the likes of Da Vinci, Raphael, and Michelangelo, and the extraordinary splendour of the Sistine Chapel - one of the world's greatest Renaissance treasures. It's no surprise that the tiny principality is a must-visit for most visitors to Rome, and long queues and large crowds are not uncommon. But, Vatican City is now offering something just a bit special - private, out of hours entrance. After an early wake-up, guests on the 'waking the Vatican' tour make their way through the eerily quiet streets of Rome to the gates of the Vatican, where they meet the ciavigero, or key keeper,. The following experience is one that has historically never been witnessed by the general public, as the doors throughout the Vatican City are unlocked and lights are switched on in preparation for the day ahead. This once-in-a-lifetime experience grants unparalleled access to this world-famous attraction; visitors can watch the Sistine Chapel come to life before their eyes, joined by just a mere handful of other people.
Experience it for yourself on Hidden Italy & the Keys to the Vatican