Rail Tours in Turkey
Turkey by Train - Journey to the Edge of Asia
Visit Turkey on a cruise from Great Rail Journeys and discover a country that blends Eastern and Western culture. This is a country steeped in history and beautiful landscapes that vary from talcum-white beaches of the Mediterranean coast to the snow-topped mountain ranges that dominate eastern Turkey.
With unmissable destinations such as the resort of Kusadasi, amazing Ephesus and Istanbul, one of the world's most compelling cities, Turkey's appeal is obvious.
Great Rail Journeys offers a selection of cruises and escorted holidays that visit Turkey and these undoubtedly offer most enjoyable and relaxing way to experience the very best of this remarkable country.
**Please note that as of 01/01/2015, Great Rail Journeys' Mediterranean cruises only make short stops in Turkey, in Istanbul and/or Kusadasi, with a possible excursion to Ephesus. There are currently no options for overnight stay.
There is 1 holiday in this category
Jewels of the Eastern Mediterranean
Combining culture, exploration and sightseeing, this wonderful Mediterranean cruise on Norwegian Jade begins and ends in the romantic city of Venice. We explore the Dalmatian coast visiting Dubrovnik and Split, head to the ancient city of Athens and enjoy time at sea to make the most of the ship's excellent on board facilities.
Get in touch with one of our Turkey Specialists
Helping you plan your holiday to Turkey...

James

Julie
Lynne

Phil
Exploring Turkey with Great Rail Journeys
There is no better way to discover the many treasures and highlights of Turkey than on an escorted rail-cruise or train holiday with Great Rail Journeys. Accompanied by a knowledgeable, friendly and helpful Tour Manager, our guests can relax and enjoy a worry-free and memorable break in Turkey.
We do our utmost to ensure that your rail tour of Turkey offers the very best value for money. The single price you pay includes all of your transport to and from Turkey and during your visit, an itinerary of excursions designed to introduce Turkey's best natural, cultural and historic aspects, all overnight accommodation and a selection of meals.
We never underestimate the importance of good accommodation to an enjoyable train holiday and our guests stay in hotels that are hand-picked for the convenience of their location, their value and the quality of their comfort, service and facilities they provide. To offer our guests a friendlier and more personal service and a relaxing informal environment we often select local, family-run hotels.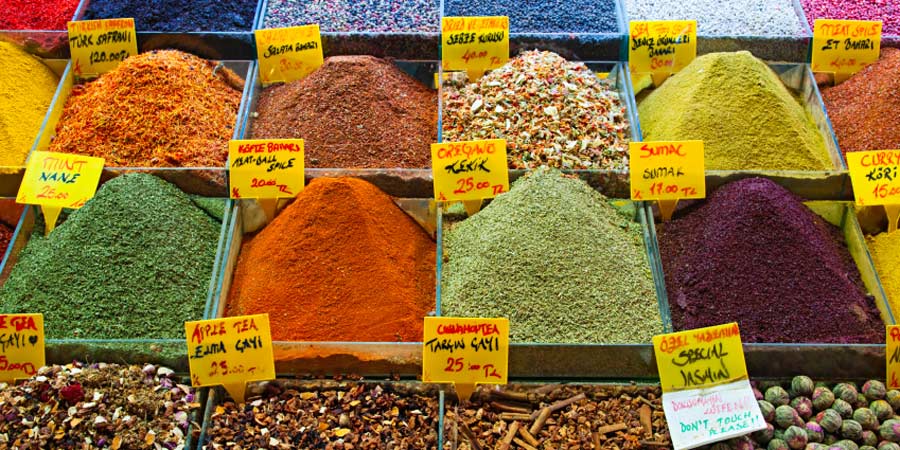 Turkey traveller's guide
Europe and Asia are bridged at Istanbul, Turkey's largest city, which sits either side of the Bosphorous Strait. This connection is at least partly responsible for Turkey's diverse and colourful culture which embraces influences both ancient and modern, and from the East and West. The country also boasts thirteen UNESCO World Heritage Sites and is the site of two of the Seven Wonders of the Ancient World: the Temple of Diana at Ephesus and The Mausoleum at Halicarnassus (now the city known as Bodrum).
Turkey's Mediterranean and Aegean coasts enjoy a typically temperate Mediterranean climate; hot sunny summers and mild to warm winters have secured western Turkey's popularity as a sunshine holiday destination. The Black Sea Coast enjoys slightly cooler summer temperature and winters are wetter than other coastal regions.
Retaining influences from the days of the Ottoman Empire, Turkish cuisine offers some of the world's most exciting and delicious food, extending far beyond the stereotypical kebab, pitta bread and Turkish Delight. Specialities to look out for include Borek; a thin, flaky pastry wrap filled with meat, cheese or potatoes, Pilaf; a dish of rice or cracked bulgar wheat with added chick peas, aubergine, beans or peas which is a traditional staple of the Turkish diet, Yaprak Sarma; vine leaves stuffed with rice, onion and spices and Karnıyarık; fried aubergines filled with a mixture of mince, onion, parsley, garlic and tomato. Turkish coffee is a popular everyday beverage and is made from fresh, finely-ground coffee beans which are boiled to produce a strong black drink that is taken whilst still extremely hot.
Istanbul is quite literally where East meets West. Tours of Turkey by train bring together the two personalities of the country; the westernised European influences and a deep rooted spirituality from Asia.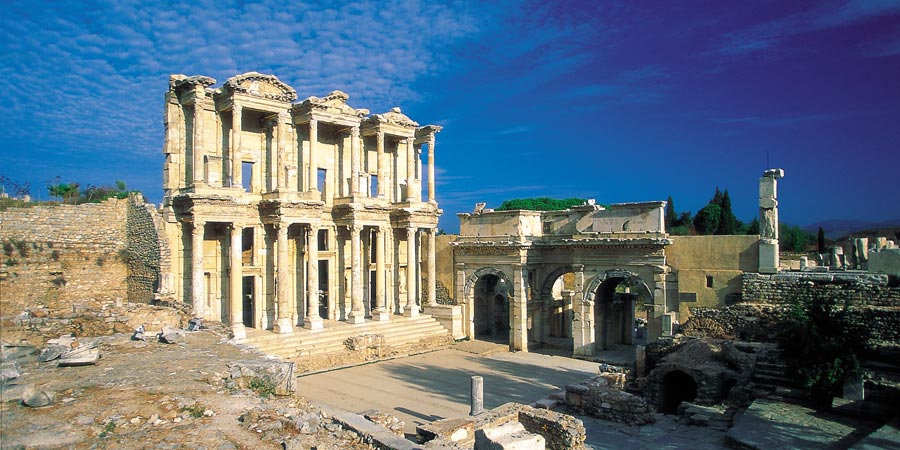 Guests visiting Turkey by train are often worried about misinterpreting everyday sign language. While it is true that there are special nods of the head for yes and no, Turkish body language is simple to understand and should you have any questions your Tour Manager is on-hand to provide advice and assistance.