September Holiday Ideas
The end of the school holidays means that our September holiday ideas are perfect for those wanting to travel when destinations are quieter. Why not consider an odyssey through Eastern Europe visiting the "Grand Imperial Cities", or a three centre holiday to "Lake Garda, Venice and the Austrian Alps"? Alternatively, you could use our September holiday ideas to select the perfect autumn getaway - "New England in the Fall".
Close to Home
Torquay & the Eden Project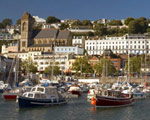 Famous for its grand Victorian villas and terraces gazing out to sea, Torquay is beautifully set among seven green hills. With a visit to the iconic Eden Project, this fascinating tour enables you to experience the English Riviera at its very best.
Find out more and book Torquay & the Eden Project
Seasonal European Tour
Grand Imperial Cities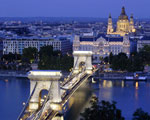 Fascinating grand imperial cities and high-speed intercity train journeys showcase the turbulent history of Central Europe. Discover what turned these former Habsburg and Prussian cities into four of Europe's greatest destinations.
Find out more and book Grand Imperial Cities
The Adventure
New England in the Fall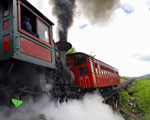 Spectacular colours and beautiful mountain scenery come together on an autumn rail adventure on America's East Coast. Our New England in the Fall tour includes stays in Falmouth, Boston and the White Mountains, experiencing the region's terrific scenic railways on a seasonal tour to remember.
Find out more and book New England in the Fall