May Holiday Ideas
Those looking for May holiday ideas are lucky as it is a month with so many exciting options to choose from. Our selection of May holiday ideas includes the iconic "USA Coast to Coast" and is the perfect time of year for an adventure from New York to San Francisco. In Europe, why not consider a trip to the Balkans to visit "Slovenia, Croatia and Montenegro", or a wine-themed tour in France on our "Dijon & the Wines of Burgundy" tour?
Close to Home
Yorkshire & Northumberland heading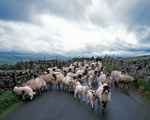 Scenic rail journeys bring to life the history and wild, natural beauty of Yorkshire and Northumbria on this wonderful eight day tour. Follow in Viking and Roman footsteps, visiting historic York, Chester's Roman Fort, Bamburgh Castle and Lindisfarne on this tour of Yorkshire and Northumberland.
Find out more and book Yorkshire & Northumberland
Seasonal European Tour
Slovenia, Croatia & Montenegro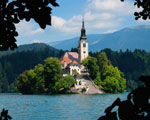 Serene Lake Bled, the pretty Slovenian capital Ljubljana, leafy historic Zagreb, the charming walled port of Zadar, the seaside city of Split, the heritage Bohinj Railway, wonderful Dubrovnik and the unspoilt beauty of Montenegro: our grand tour takes us on a voyage of discovery into this magical region.
Find out more and book Slovenia, Croatia & Montenegro
Chasing the Sun
Portugal & the Douro
Flowing from northern Spain to the ocean in Portugal, the Douro River carves our route through a rolling landscape of vineyards towards historic Porto. We travel onwards to vibrant Lisbon, with its Moorish influences and charming streets.
Find out more and book Portugal & the Douro
The Adventure
USA Coast to Coast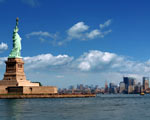 Experience a once-in-a-lifetime coast to coast rail journey across the most diverse country in the world! Your photo album will include many of America's highlights including the Statue of Liberty, the White House, the Wild West, the Rockies, the Grand Canyon, Hollywood Boulevard and the Golden Gate Bridge.
Find out more and book USA Coast to Coast tour