March Holiday Ideas
Our
March holiday ideas
celebrate the imminent arrival of spring with a selection of exciting tours all over the world. Why not visit "Bruges & the Flavours of Flanders" for a holiday close to home, or witness the beauty of the snow-covered German forests on the "Harz Mountains in Winter". Perhaps the most exciting of our March holiday ideas is an adventure to the Indian Ocean to "Sri Lanka, Temples & Tea". Alternatively, you could catch some winter sun in North Africa on the "Marrakech Express".
Close to Home
Bruges & The Battlefields of Ypres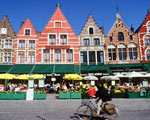 Enjoy a Ypres tour and visit fabulous Bruges, with its perfectly preserved centre and myriad of attractive waterways this is a wonder destination to explore. Inspiring buildings line the canals and pretty squares, while the basilica of the Holy Blood and the belfry dominate the city on this Bruges and Ypres tour.
Find out more and book Bruges & the Battlefields of Ypres
Seasonal European Tour
The Harz Mountains in Winter & Spring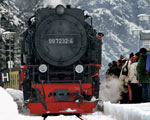 Join us as we ride on vintage steam trains through wild landscapes and romantic gorges to discover charming towns with timber-framed houses and cobbled lanes. Wernigerode, a beautiful town high in the Harz Mountains, provides an excellent base for this wonderful rail holiday.
Find out more and book The Harz Mountains in Winter
Chasing the Sun
Marrakech Express & Moorish Spain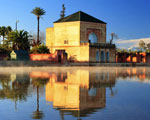 Bustling markets, tantalising mosques and mystical snake charmers - just part of the adventure on this incredible rail journey through captivating Andalucia to Morocco, where a blend of Mediterranean, African Berber and Arab heritage combine to delight the senses.
Find out more and book Marrakech Express & Moorish Spain
The Adventure
Sri Lanka, Temples & Tea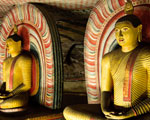 Discover the fabulous diverse scenery of exotic Sri Lanka on this spectacular journey through the country's cultural heritage. During this South Asian adventure we explore Sri Lanka's many glorious attractions, from its charming coastal cities to its mountain temple retreats, and from its ancient royal palaces to its magnificent Buddhist monuments.
Find out more and book Sri Lanka, Temples & Tea
Special Interest
The Cote d'Azur & Nice Carnival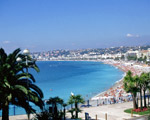 Spring comes early to the French Riviera and Nice, with glamorous Monaco to the east and the beautiful Provencal Alps behind. This is the perfect destination for a spring break by rail, especially with the added zest of the Nice Carnival.
Find out more and book The Cote d'Azur & Nice Carnival