June Holiday Ideas
The start of summer in the UK provides some enticing
June holiday ideas
. Stay close to home with a trip through Scotland to "Orkney, Shetland & the Highlands", or explore the beauty of Eastern Europe as you "Discover Poland". Other June holiday ideas include a trip on the "Arctic Circle Express" or an opportunity to give June a Spanish twist on the "Andalucian Explorer".
Close to Home
Orkney, Shetland & the Highlands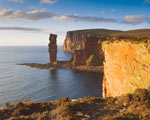 Experience our rail adventure to Britain's far north, witness the untouched beauty of Orkney, Shetland and the Highlands and trundle alongside the River Dee on the scenic, steam-hauled Royal Deeside Railway.
Find out more and book Orkney, Shetland & the Highlands
Seasonal European Tour
Discover Poland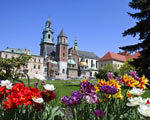 Reflect on a region's fascinating past as we explore unified Berlin, and discover Poland including the medieval squares and castles of Wroclaw, Krakow and Warsaw. Take a poignant trip to Auschwitz and visit unique salt mines as we reveal the history, music and people of beautiful Poland.
Find out more and book Discover Poland
Chasing the Sun
Andalucian Explorer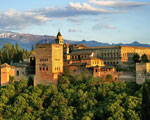 Showcasing the rich cultural heritage of Andalucia, this tour takes us from Spain's bustling, fashionable capital city, through the iconic Moorish citadel of Granada's Alhambra, to the elegant city of Seville, via the whitewashed passages of Cordoba's Old Town. Enjoy the Andalucian Explorer tour.
Find out more and book Andalucian Explorer Tour
The Adventure
Arctic Circle Express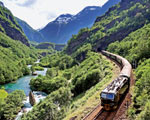 Majestic mountains and heavenly fjords in Norway combine with the tranquil landscapes of Sweden on an epic journey that includes every great Scandinavian rail experience. On our 15-day Arctic Circle Express tour you'll visit fascinating cities, including Oslo and Stockholm, and travel to the untouched lands beyond the Arctic Circle.
Find out more and book Arctic Circle Express