August Holiday Ideas
It may be summer in the UK, but you can almost guarantee some rain at home, which is why our August holiday ideas include some superb overseas tours. Why not try an active holiday "Walking in the Swiss Alps", or cross one third of the surface of the world by train on the "Trans-Siberian Express"? You could enjoy the breathtaking scenery of the "Italian Riviera", or choose one of our August holiday ideas closer to home - "The Enchanting Emerald Isle" or the spectacular "Edinburgh Tattoo".
Close to Home
The Enchanting Emerald Isle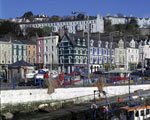 Rugged coastline, beautiful rolling hills and dramatic castles are all within reach on this tour of the Emerald Isle. Our highlights include the Ring of Kerry, Cork and Cobh, the legendary Blarney Stone, the Cliffs of Moher and Ireland's wonderful capital, Dublin.
Find out more and book The Enchanting Emerald Isle tour
Seasonal European Tour
Walking in the Swiss Alps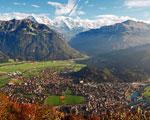 Surround yourself with unspoiled scenery in the quaint village of Kandersteg, a true Alpine gem and ideal for all levels of walking in the Swiss Alps. Enjoy scenic mountain railways, and explore the Alsatian capital of Strasbourg, a delightful city of half-timbered houses, geranium filled flower boxes, and an impressive Gothic cathedral.
Find out more and book Walking in the Swiss Alps
Chasing the Sun
The Italian Riviera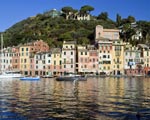 Enjoy the contrast between the sparkling Mediterranean and the pretty buildings of Lucca and Pisa in northern Tuscany. Our tour visits picture-postcard harbours and timeless villages clinging to sheer cliffs - the Italian Riviera by train is a joy to behold.
Find out more and book The Italian Riviera
The Adventure
Trans-Siberian Express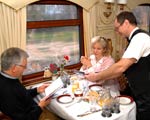 Step on board the Golden Eagle Trans-Siberian Express and be transported back to the romantic age of rail travel as we wend our way across the Russian steppes to the Sea of Japan in unprecedented luxury. This unique journey along the Trans-Siberian Railway is not so much a holiday as a true odyssey.
Find out more and book Trans-Siberian Express
Special Interest
Edinburgh Tattoo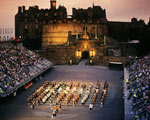 Incredible lochs, glens and mountains await us as we explore Glasgow and the West Highlands. Experience the spectacle of marching bands when you visit the Edinburgh Tattoo by train, with pipes and drums resonating from the castle's setting.
Find out more and book Edinburgh Tattoo