July Holiday Ideas
Our
July holiday ideas
feature "Ecuador: the Avenue of Volcanos", which may well be the most adventurous holiday in the Great Rail Journeys programme. A more relaxing trip to "Sirmione on Lake Garda" is another of our July holiday ideas. Closer to home is a chance to experience the "Highlights of Tuscany" and a trip to discover the "Railways & Castles of Wales".
Close to Home
Railways & Castles of Wales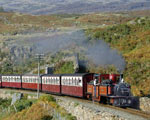 Wonderful mountain railways and castles of Wales are an integral part of this adventure as we explore the highlights. Our base in Llandudno is ideal for climbing Snowdon by rail and discovering the castles of Caernarfon and Conwy.
Find out more and book Railways & Castles of Wales
Seasonal European Tour
Highlights of Tuscany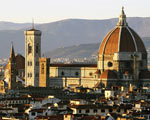 Reveal the true colours of this acclaimed region on a tour of the highlights of Tuscany. Ochre and terracotta hill towns linked by winding white roads, interspersed with fields of poppies and sunflowers contrast with the magnificent architecture of the great Renaissance cities.
Find out more and book Highlights of Tuscany
The Adventure
Ecuador & The Galapagos Islands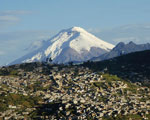 This stunning tour combines the highlights of Ecuador with the amazing wildlife of the Galapagos Islands. You'll experience the fascinating culture and volcanic scenery of Ecuador before flying to the beautiful Galapagos Islands for a truly unforgettable opportunity to see some of the world's most interesting wildlife.
Find out more and book Ecuador & The Galapagos Islands
Special Interest
Venice & the Verona Opera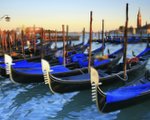 Culture, romance and relaxation are at the heart of this tour as we journey by train to Venice and Lake Garda. We explore the narrow streets and waterways of Venice, visit the Opera in Verona and relax by Lake Garda from our superb base in the lakeside resort of Gardone Riviera.
Find out more and book Venice & the Verona Opera