As part of our 50th celebrations, we meet the people who help make our journeys so memorable.
We love working with people who are as passionate about places as we are, creating unforgettable memories during their stay. Adrian Müller embodies this. He is the owner of the oldest hotel in Chur, a historic Swiss town on the route of the Glacier Express and the Bernina Express. Adrian and his team have been welcoming our customers for 18 years.
This life-long love affair with hospitality and Hotel Stern started early in Adrian's career, so we wanted to find out what drives him to offer and maintain the fantastic level of personal service his hotel has provided our customers.
Having made his way up from an apprentice to owner of the 4-Star Hotel Stern in Chur, Switzerland, Adrian Müller knows exactly how important a welcoming hotel is to his guests.
"Personal service is the most important element of our business," he says. "We take time to help our guests when they have questions or queries. It really matters to our guests: a genuine word here or there, showing care and attention."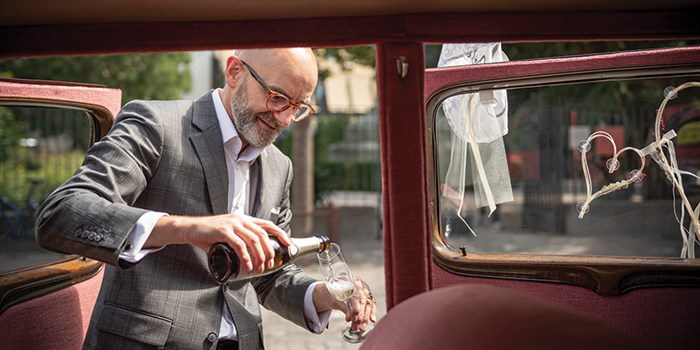 What do you love about the job?
"Every day is different and to truly provide service, in today's digital world, people appreciate you making an effort," says Adrian.
"There is not just one highlight of my job - all these interactions make up my best memories, especially when guests tell me how well one of our staff responded to a request or solved a problem."
This welcoming attitude is what makes Hotel Stern so special to guests. "The teamwork and the sense of hospitality we provide, along with the hotel's great history creates a wonderful experience for our guests," adds Adrian.
"We will always strive to improve and never give up trying to be better but I'm really proud of how well our staff work together. They all uphold the spirit of Hotel Stern, one in which 'everything is possible.'"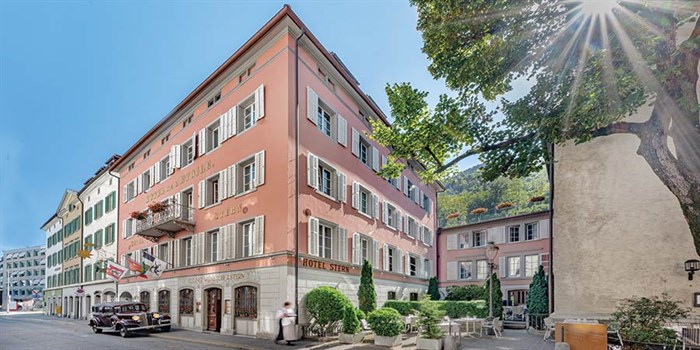 What does supporting your community mean to you?
"We use local produce and purchase locally," says Adrian. "We consider local companies for work we need carrying out, as well as giving young people a chance to step into the business. We have nine apprentices at our hotel."
It's no surprise that Adrian is so passionate about apprentices as this is how his career started, and his son now works in a hotel in London - perhaps with an eye on taking over the running of Hotel Stern someday.
After becoming owner of Hotel Stern and working with Great Rail Journeys for 18 years, Adrian has noticed some changes. "The main change is the group size. We used to accommodate 39 guests. Now the group size is about 26, which makes for a much nicer holiday for the guests."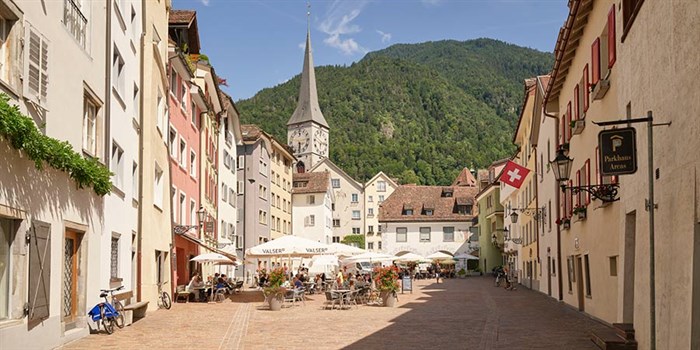 What is it about Chur that people love?
"People love Chur because it's an authentic taste of Switzerland. It's small, clean, historic, pretty and easy to get around. I see a good future for Chur, too. It's still not a mainstream destination like bigger places. With its character, Chur is a much nicer and more authentic experience of Switzerland."
Living and working in such a beautiful part of the world, it's a wonder Adrian would ever want to go anywhere else.
Discover our full range of tours that feature Chur - Click here!