Discover a way of travelling that puts nature centre stage as you discover Europe's spectacular lake and mountain scenery in the best possible way - by rail. Our itineraries are packed with unique experiences, from authentic, local activities that bring to life the cultural heart of your destination, to those unforgettable, bucket-list excursions that you'll remember for years to come. Here's just a small selection of some of our favourite experiences found on our scenic lakes and mountain holidays.
Stay in unique mountaintop hotels
When you find a unique and utterly memorable hotel it can take your holiday to the next level. Visit the Swiss Alps and there's something unique waiting; three stunning hotels only accessible by mountain railway. Stay at the Grandhotel Giessbach, nestled at the top of a hill above the glacier-like waters of Lake Brienz, where you can sip wine or tea on the stunning terrace overlooking Giessbach Falls. Take a private funicular train to the Romantik Hotel Muottas Muragl, which boasts panoramic views across the Engadine Valley. Finally, relax amidst the refined ambience of the Hotel Pilatus Kulm - a historic mountain lodge, found perched atop Mount Pilatus, that dates back to the 19th century. Wake up to the rising sun dancing over the peaks of the mountains, and unwind on an evening as you're treated to a front-row view of a spectacular mountain sunset. With views like this, you'll never want to leave.
Experience it for yourself on 'Mountaintops of Switzerland'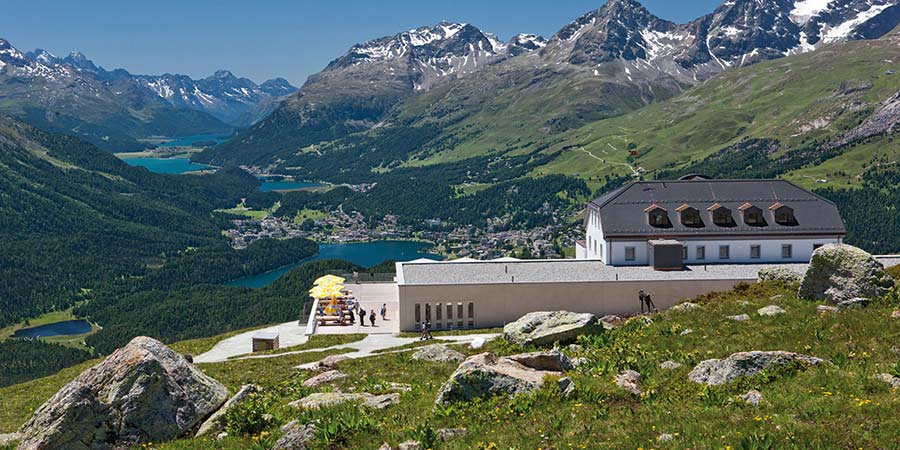 Journey on the iconic Glacier Express
Experience the trip of a lifetime on Switzerland's world-renowned Glacier Express, a train that proves once and for all that often, the journey is something to be cherished. No matter the season, its panoramic windows serve as the perfect picture frame as you glide past wildflower meadows, dramatic pine forests, and ancient, snow-dusted mountains. This is a train you travel on to fall in love with the journey itself and without doubt, the best way to experience the show-stopping beauty of the Swiss Alps in comfort and style.
Experience it for yourself on 'Classic Glacier Express'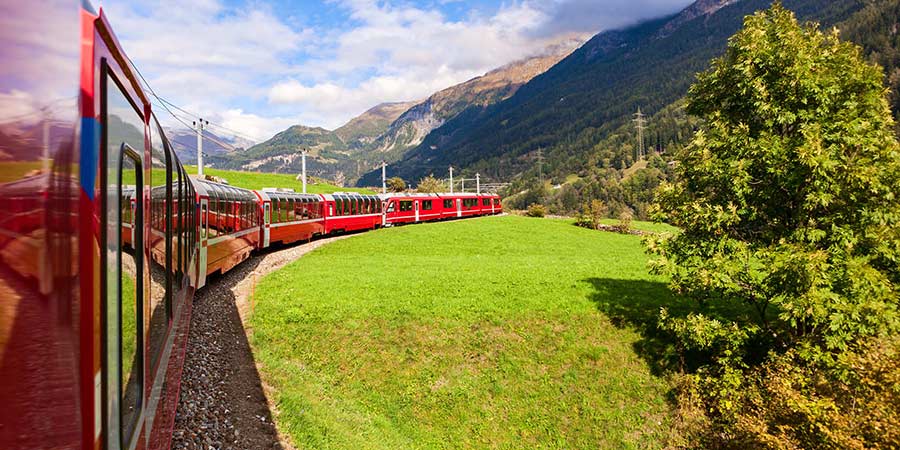 Explore the elegant villas of Lake Como
It's easy to see why Lake Como is one of Italy's most popular holiday spots; its serene waters are set against a stunning Alpine backdrop, its shorelines dotted with luxurious Italian villas. Immerse yourself in a bygone age, when counts and countesses strolled through fragrant gardens and elegant terraces, when you discover these enchanting homes. Visit Villa Carlotta, built at the end of the 17th century and perched between the lakes and the mountains, and marvel at the splendid botanical gardens and grand interiors. In Lenno, find yourself awe-struck by Villa Balbianello, a star of the silver screen used in the Star Wars and James Bond films, thanks to its sophisticated façade and beautiful terraced gardens.
Discover it for yourself on Lake Como & The Bernina Express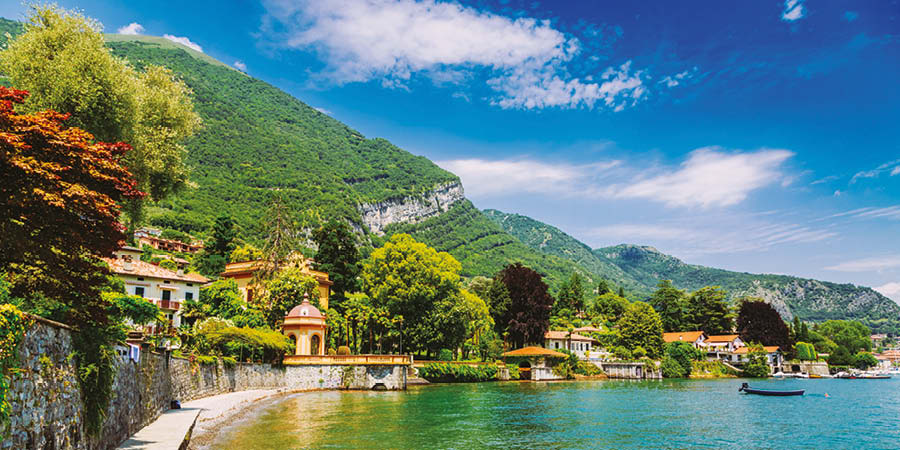 Discover the fairytale beauty of Château de Chillon
Step into picture-book beauty at one of the most charming castles in Europe, elegant Château de Chillon. This romantic island castle rises dramatically from the waters of Lake Geneva and sits against a backdrop of breathtaking mountain scenery - a truly striking sight. The castle dates back to the 13th century and is considered one of Europe's bestpreserved castles - boasting the title of the most visited historic building in Switzerland. Happily while away the hours here exploring the historic courtyard, dungeons, and numerous rooms, which house fascinating artefacts discovered during archeological digs carried out at the castle. Amongst the items found are toys, pottery, leather shoes and coins, which allow visitors a unique insight into everyday life in the medieval castle.
Experience it for yourself on 'Five-Star Lake Geneva and the Mont Blanc Express'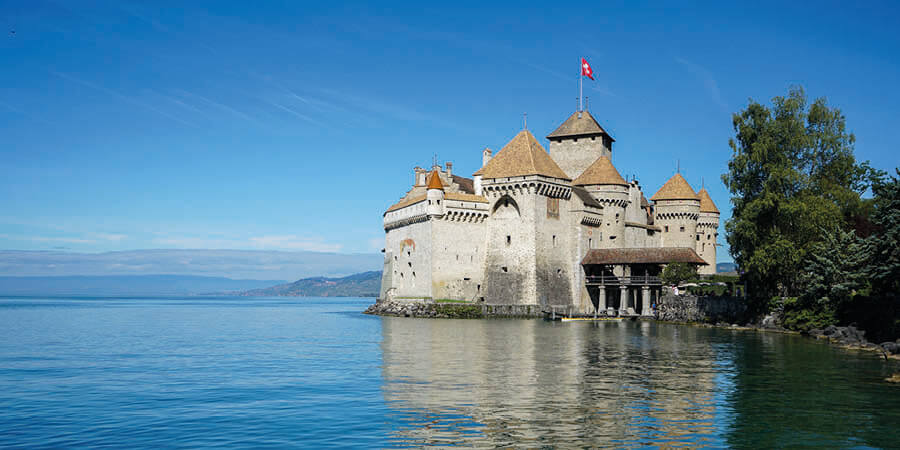 Soak up the beauty of rural Italy at a family-run wine estate
There are few places better for a wine tasting than Italy, a country famous for its exceptional wine production. Valpolicella, to the east of Lake Garda, is a hilly region famous for its prestigious wine. Here, you'll find a small, family-owned business - Mazzi - which is run by Roberto and his sons Stefano and Antonio. Sample the excellent local wines here before a dinner of homemade Italian dishes in the idyllic setting of the rustic farmhouse. There's nothing quite like a warm, summer's Italian evening spent enjoying great Italian food in lively company, and this is a dining experience that truly gives a taste of 'la dolce vita'.
Discover it for yourself on 'Sirmione on Lake Garda'