Europe's cities are treasure troves of culture, teeming with iconic, must-see sights to enthral even the most seasoned of tourists. But, it's when you venture off the beaten track that you discover Europe's real hidden gems. From a Florentine pharmacy that stocks 17th-century elixirs, to one of the world's most beautiful fast food restaurants, here are some of our favourite unique experiences found in Europe's cities.
Admire Austria's National Library in Vienna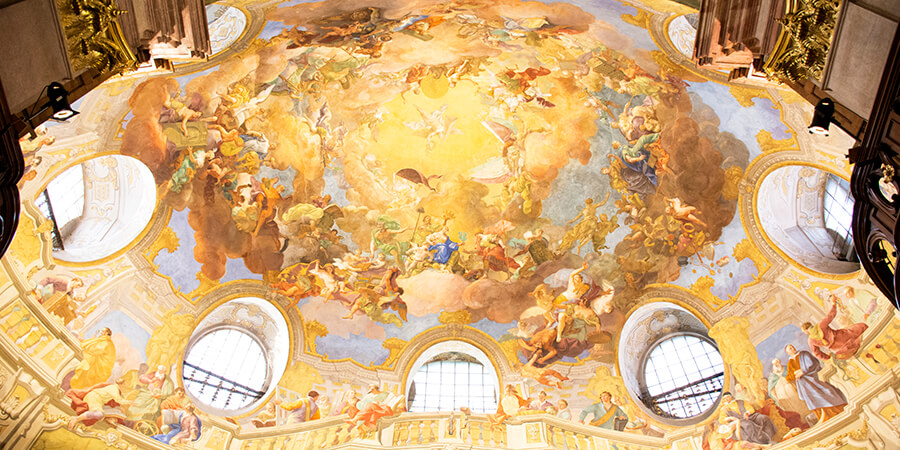 With its elegant palaces, impressive musical heritage, opulent coffee-houses and abundance of artistic and cultural gems, Vienna is the place to go if you fancy soaking up rich culture. There's plenty here to get up to, from Schönbrunn Palace to the Mozarthaus, but our recommendation is a visit to the Austrian National Library - an often-overlooked gem.
Found in a wing of the Hofburg Imperial Palace, this is the largest library in the country, boasting a staggering 12 million items, from 16th-century maps to manuscripts and rare books dating back to the 4th century. This isn't just a spot for book lovers; venture here, and you'll discover a historic Baroque masterpiece, one that would easily sit high on a list of the world's most beautiful libraries.
Discover the military-themed frescoes in the war wing and the allegorical depictions of heaven in the peace wing, stroll past exquisitely crafted marble statues and endless walnut bookcases, and just when you think it can't get better, head to the 18th-century State Hall. Found at the heart of the library, this extravagant space is crowned by an intricate, fresco-decorated dome, and at the centre, surrounding a statue of the library's creator, Emperor Charles VI, there are four spectacular Venetian globes. This is a place that truly epitomises the elegance, beauty and splendour of Vienna, and one well worth visiting.
Dine at a Milk Bar in Warsaw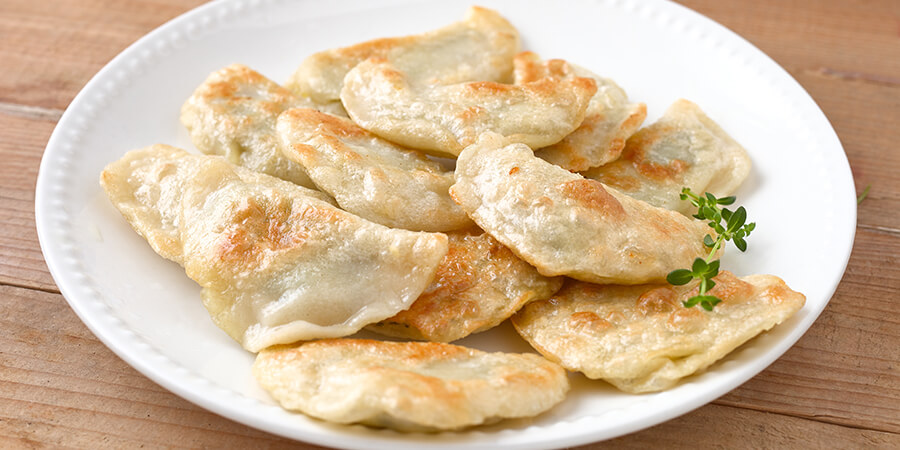 Warsaw: a city where stylish glass structures and Baroque mansions stand beside the Stalinist architecture of communist Poland, a mesh of styles that tell a captivating story about the nation's history. The "phoenix city" has certainly risen from the ashes, and today is a thriving hub of culture with a beautiful UNESCO-listed Old Town, excellent museums, and tonnes of enticing places to eat.
If you find yourself with an hour or two to spare and want a snapshot of authentic Polish history, keep your eyes out for a milk bar, or bar mleczny. Milk bars started popping up in the late 1800s during communist rule, but grew more popular during the 1930s as no-frills canteens that served government-subsidised, hearty food to Poland's working class.
Today, they're enjoying another resurgence thanks to their nostalgic interiors, retro ambience and affordable - not to mention delicious - homemade meals. Milk bars these days attract all sorts of people, from hip students to sentimental retirees, so grab a plate of tasty pierogies or goulash, take a seat at one of the shared tables, and enjoy some of the best people-watching in the country.
Visit the world's oldest operating pharmacy in Florence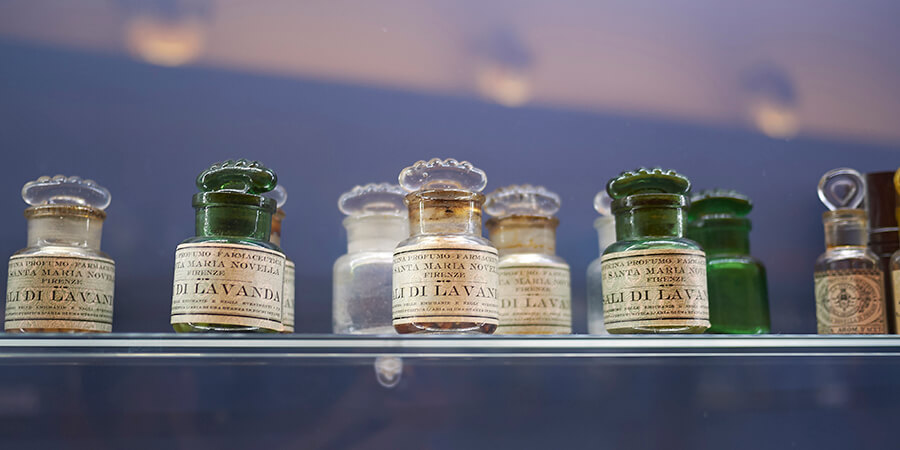 Home to a fifth of the world's Renaissance art and with world-class galleries and museums on nearly every street corner, Florence is a city renowned for its artistic prowess. This isn't the only area that the 'Jewel of the Renaissance' shines, though. With handsome city squares, pretty churches, the illustrious Ponte Vecchio and fantastic Tuscan cuisine, this is a city you'll want to spend days losing yourself in.
If you fancy something a little unique, save a spot on your Florentine to-do list for the Santa Maria Novella Pharmacy. This luxury apothecary is said to be the oldest operating pharmacy in the world; the origins of its products trace back to the 1200s when Dominican monks from the nearby Church of Santa Maria Novella began creating balms and elixirs from the herbs and flowers grown in the monastery garden.
By the 17th century, word had spread about the quality of the products, and the pharmacy opened its doors to the public - doors that have remained open ever since. Pay a visit and you can take away your very own piece of history. There are many products available to buy that are made using original recipes and preparation methods, all displayed within antique pharmacy cabinets and surrounded by beautiful frescoes.
Explore Moscow's lesser-known Kremlin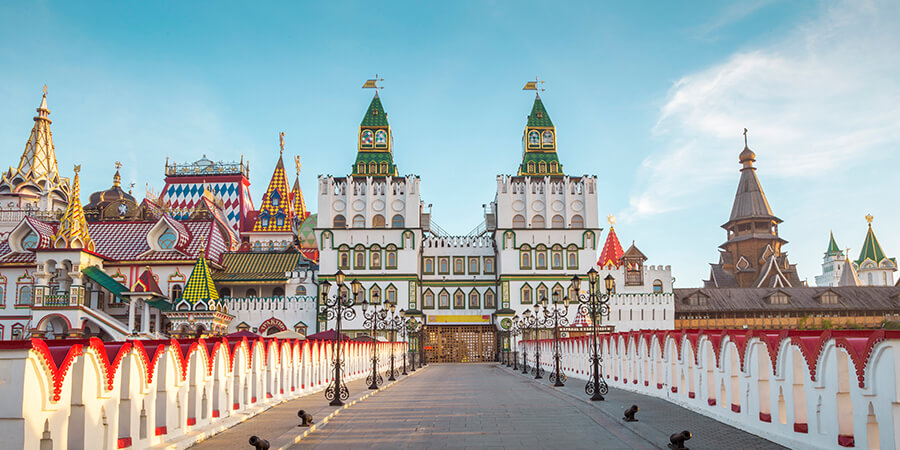 Moscow's famed Kremlin, a walled citadel within the Red Square in the heart of the city, paints an enduring image of Russia. It's arguably the most iconic landmark in the country, and while an afternoon spent wandering its UNESCO-listed halls and grounds is a must-do in Moscow, you might want to spare a couple of hours for the city's lesser-known Izmailovo Kremlin.
Found in the Izmailovo district, the ancestral land of the Romanov's to the east of the city, this enchanting Kremlin is a vision in colourful hues, built in a style reminiscent of Old Russia and inspired by Russian fairytales. The word Kremlin means "fortress inside a city", and this wooden complex was built as a cultural and entertainment centre, housing a marketplace, restaurants, bars, and several museums.
Admittedly, it's all a little gaudy, more so when you realise it was only completed in 2007, but it's still pretty fascinating to explore. Keep your eye out for the pink statue of Lenin, occupy yourself in one of the quirky museums (the Museum of Marshmallow is particularly intriguing!) or shop for souvenirs in the lively market. Round off your trip at the Vodka Museum, where you can delve into the history of Russia's national drink before settling down at the traktir (tasting hall) for a tipple.
Discover surprising architectural delights in Porto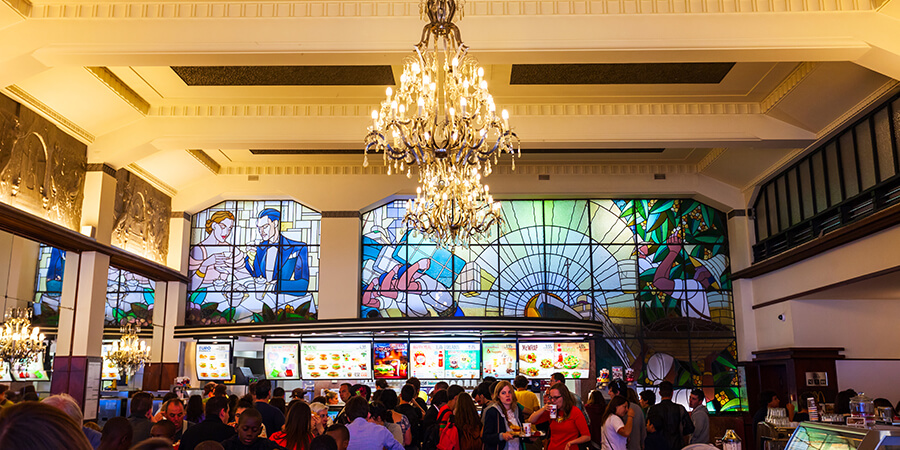 The welcoming Portuguese city of Porto offers a captivating blend of rainbow-hued townhouses, majestic churches and winding lanes, all rising from the banks of mighty Douro. This is a city that makes you want to settle down in a quaint café, glass of Port wine in hand, and drink up views of sailing boats and cruise ships floating down the river, all bathed in golden sunlight.
Should you decide you want to stretch your legs, there's plenty to choose from. Livraria Lello is a bookstore that's definitely worth your time. One of the oldest bookshops in the country, it's hidden behind a glorious Art Nouveau and Neo-Gothic façade and features wood panelling, a forked spiralling staircase, and a striking stained glass ceiling. Rumour has it, its ornate interior inspired J.K. Rowling's Harry Potter series, and it's easy to see why - it's a setting that feels like its been lifted straight from the pages of a magical story.
If you find yourself peckish after seeing the sights, this is perhaps the one city in the world where we'd recommend paying a visit to McDonald's - the chain's Porto restaurant is regarded as the most beautiful in the world. Occupying a space previously used by the Imperial Cafe, a 1930s Portuguese institution, the restaurant is an Art Deco treasure with crystal chandeliers, ornate ceilings, a stained glass wall, and a giant bronze eagle sat above the familiar logo outside. We'd recommend giving a Big Mac a miss here and ordering a coffee and traditional pasteis de nata - a delicious local custard tart. Don't forget your camera - we're betting this is the most photogenic McDonald's you'll ever find yourself in!