Rail Tours in Sweden
Discover the best of Sweden by train
A rail tour of Sweden is defined by such memorable moments as spotting a herd of reindeer against a snowy backdrop, catching your first glimpse of the Aurora Borealis as it illuminates the night sky or enjoying lunch in a hotel created entirely from ice.
Great Rail Journeys' guests can enjoy these and many other experiences on an escorted rail tour of Sweden. This is a country that is equally engaging in summer or winter, and destinations such as Lake Storsjön and Gällivare are beautiful to behold.
Sweden's highly-efficient rail network spans the entire country, and some of the most modern trains in Europe ensure that a rail tour of Sweden is easily the most comfortable and relaxing way to enjoy the best views of landscapes which feature magnificent fjords and cascading waterfalls, dense forests, dramatic cliffs and grassy mountain meadows.
There are 6 holidays in this category
Northern Lights over Swedish Lapland
High above the Arctic Circle lies a land of myths, legends and phenomenal natural light displays. Discover Swedish Lapland in all its winter glory, home to the gravity defying Ice Hotel, frozen seas and some of the best spots in the world from which to be entranced by the life changing Northern Lights.
Departs from January 2017 to March 2017.
Late departures available
The Northern Lights & Lapland
On this remarkable adventure we explore Norway and Swedish Lapland, journeying north far into the Arctic Circle where we seek out the magical Northern Lights, all whilst travelling on some of Scandinavia's most scenic railways.
Departs from January 2017 to March 2017.
Late departures available
Arctic Circle Express
Majestic mountains and heavenly fjords in Norway combine with the tranquil landscapes of Sweden on an epic journey that includes every great Scandinavian rail experience. On this exciting 15-day tour you'll visit the fascinating cities Oslo and Stockholm and travel beyond the Arctic Circle to the 'Land of the Midnight Sun.'
Departs from May 2017 to August 2017.
Highlights of the Baltics & Scandinavia
Discover the contrasting cultures of the fascinating Baltic region, from colourful Scandinavia to the splendour of Russia, via the historic countries of Latvia and Estonia. Explore glorious palaces and UNESCO World Heritage sites on this unique Baltic Explorer rail tour.
Departs from May 2017 to September 2017.
Grand Arctic Circle Explorer
Explore Denmark, Sweden and Norway on this truly spectacular overland rail adventure. We visit the region's three magnificent and lively capital cities, Copenhagen, Stockholm and Oslo, Norway's awe-inspiring fjords and the wild landscapes north of the Arctic Circle in the 'Land of the Midnight Sun.'
Departs from June 2017 to August 2017.
Grand Tour of Scandinavia
Take a captivating journey through Scandinavia across idyllic fjords, on beautiful railways and to the cities that form the beating heart of this remarkable natural canvas. Scandinavia charms and inspires at every turn.
Get in touch with one of our Sweden Specialists
Helping you plan your holiday to Sweden...

Kathryn

Lori
Lynne

Julie
Touring Sweden by train with Great Rail Journeys
As the UK's leading provider of specialist rail holidays for more than thirty years, Great Rail Journeys is proud to offer escorted rail tours in Sweden which offer both a truly memorable experience and wonderful value for money.
The cost of your Sweden train holiday covers all transport costs including flights or cruises as appropriate, an itinerary of exciting excursions and guided tours which highlight the best of Sweden, overnight accommodation and a selection of meals.
Guests on our escorted rail tours in Sweden are accompanied by our experienced and friendly Tour Manager who will be happy to provide assistance, answer questions and share their knowledge of the destinations we visit throughout your tour.
Overnight accommodation features hotels that we have exclusively selected for their beneficial location and for the quality, service, comfort and value they represent. For preference we choose family-owned hotels in which our guests will enjoy a more personal level of service and can unwind in a friendly and informal atmosphere.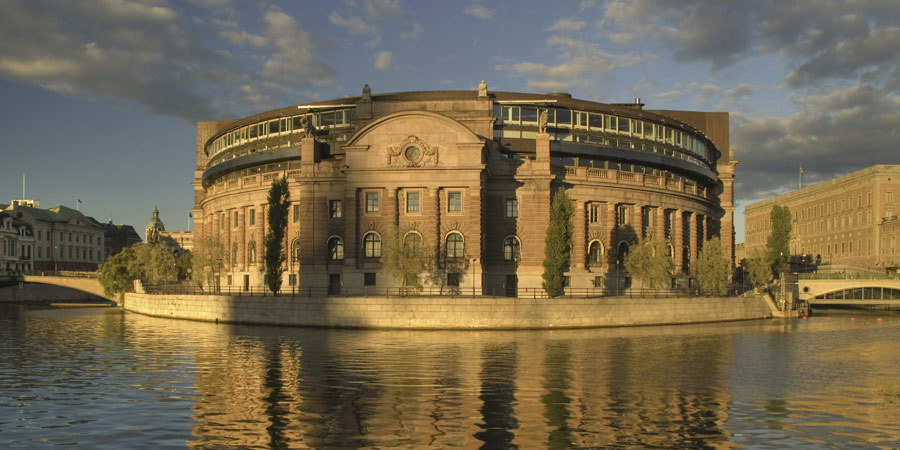 Sweden Traveller's Guide
The long and narrow country of Sweden in northern Europe shares its entire western border with Norway and is bordered to the north east by Finland. Southern Sweden is linked to Denmark by a three kilometre bridge-tunnel which spans the intervening body of water, the Øresund.
Sweden's long history, which began as the last ice age receded, is a fascinating tale which encompasses the development of a race of people from agricultural workers and traders into rampaging Vikings and a country devastated in the fourteenth century by the bubonic plague which swept Europe, yet which bounced back to become a conquering nation with an empire that ranked Sweden as a European superpower in the seventeenth century. Today, the Swedes have quelled the impulses that drove their ancestors to rampage and pillage and have become one of the most reserved, polite and peaceful nations on earth.
Courtesy of the Gulf Stream, Sweden enjoys a temperate climate in which extremes of temperature are rare. Central and south Sweden experience short, cold winters whilst summer temperatures are comparable to those in southern Britain, but with significantly longer daylight hours. Winters become colder and harsher the further north in Sweden you travel although summers remain warm. Sweden above the Arctic Circle sees year-round snow and here summer days are at their longest and winter days their shortest.
Swedish culinary tradition has typically been shaped by three factors; long warm summers, cold winters and the fresh produce available. Some of the staples of Swedish cuisine, such as meatballs or pickled herring, you'll be familiar with, others less so. Swedish food simply hasn't caught on in the same way as other European foods, but it is different, distinctive and definitely worth trying. Our guests on a rail tour of Sweden should know that lingonberry jam is used as an accompaniment to food in the same way as ketchup or brown sauce. The historical need to preserve food over long and inhospitable winters means that the Swedes have a strong tradition of pickling and this is responsible for the national obsession with pickled herring. Swedes have a sweet tooth and favourite snacks and desserts include cinnamon buns, and the vibrant green Prinsesstårta (princess cake); a sponge layered with jam, vanilla custard and whipped cream and carefully wrapped in a thin skin of green marzipan.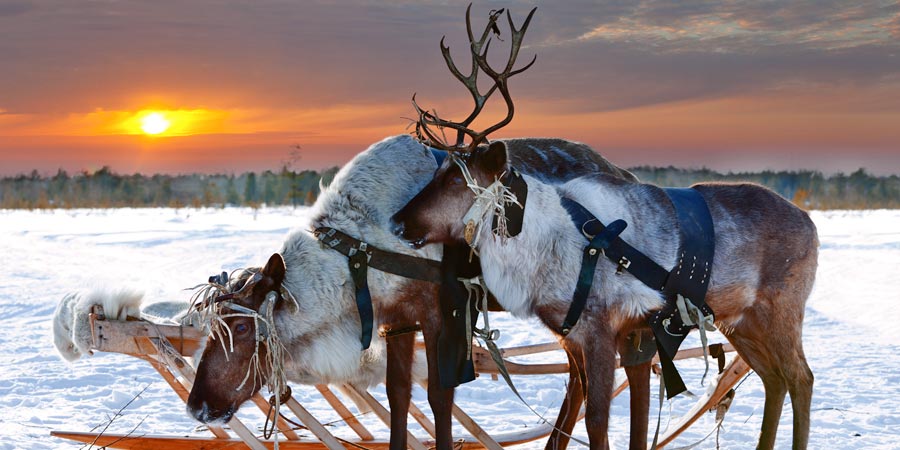 Swedish law prohibits the retail selling of alcohol over 3.5% in volume. The only noticeable difference this makes to guests visiting Sweden on rail tours with Great Rail Journeys is that they have to visit a government controlled Systembolaget if they wish to buy alcohol for consumption off licensed premises.
If you're chatting with a Swede about your experiences in Sweden take care not to make unfavourable comparisons of your current destination against one you may prefer; Swedes take great pride in their native town or region.