Rail Tours in Japan
Rail Holidays under the Rising Sun
Any traveller who claims to have seen it all clearly hasn't been to Japan. The people of this unique country are as polite, friendly and welcoming as anyone could wish for, whilst their inventiveness and attention to detail is unrivalled. Culturally, Japan is simultaneously exotic, eccentric and extraordinary but always in a good way. This is a land where ancient custom meets cutting-edge technology and simple, traditional wooden villages co-exist with modern, high energy cities such as Tokyo and Kyoto.
Guests of Great Rail Journeys on an exhilarating rail tour of Japan are fortunate in that they can experience all of these wonders with ease and in comfort thanks to perhaps the most modern, comfortable and efficient rail system in the world. Prepare to be amazed by the blistering speed of the Bullet Train, inspired by the natural beauty of Japan's rural areas and National Parks, and wowed by a culture quite unlike any other. A rail holiday in Japan really is the adventure of a lifetime.
There are 2 holidays in this category
Grand Tour of Japan
Absorb ancient history and timeless tradition as we travel through the 'Land of the Rising Sun' by futuristic bullet train. Sample Japanese whiskey, soak up the spectacular sight of Mount Fuji, experience an authentic tea ceremony and explore the bustling cities of Tokyo and Hiroshima on an all-encompassing route through Japan's highlights.
Departs from April 2017 to October 2017.
Discovering Japan
Ancient ceremonies meet 21st century technology in this astonishing country of contrasts. This fascinating tour goes a long way to interpret the mystery of Japan as we cross the country on high-speed bullet trains. Join us for 13 days as we explore the 'Land of the Rising Sun' by rail.
Departs from March 2017 to October 2017.
Get in touch with one of our Japan Specialists
Helping you plan your holiday to Japan...
Lynne

Julie

Lori

James
Exploring Japan with Great Rail Journeys
Japan is a genuinely fascinating and beautiful country that is exciting to tour by train. An escorted rail holiday with Great Rail Journeys combines the opportunity to immerse yourself in Japan's history, culture and natural beauty with excellent value for money.
The cost of your Japan train holiday includes flights, all rail, coach and ferry travel, a generous selection of meals, overnight accommodation of a high standard and a programme of guided tours, excursions and visits to some of Japan's most compelling destinations.
You'll stay in accommodation that we've especially chosen for its quality, value and the convenience of its location. In many cases this may be a family-run hotel which offers our guests a superior level of personal service and comfortable, informal surroundings in which to relax.
Throughout your rail tour of Japan you'll be escorted by a professional and knowledgeable Tour Manager whose role is to provide assistance, answer questions and give information about each destination you'll visit in order to ensure you have as relaxing and rewarding a time in Japan as possible.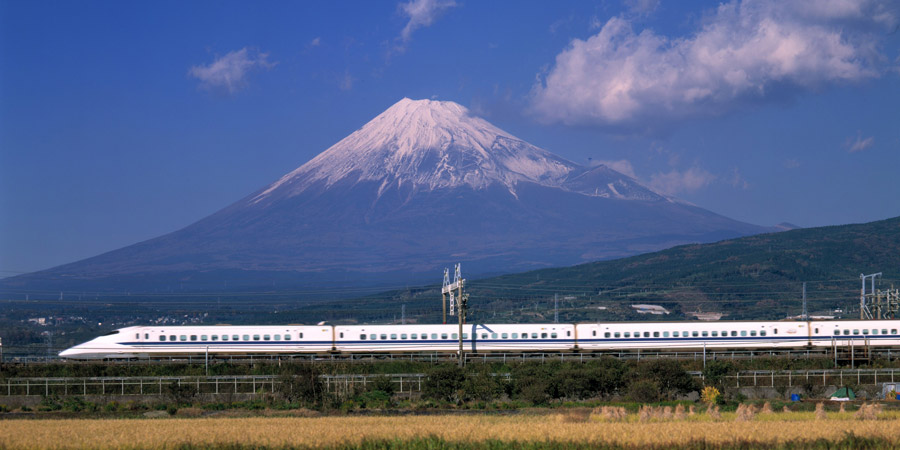 Japan Traveller's Guide
An island in East Asia, Japan is located at a point where the East China Sea, Philippine Sea and Sea of Japan meet. The latter separates Japan from its nearest neighbours, South and North Korea and Russia to the west. Far to the east of Japan across the North Atlantic Ocean the next major land mass is the USA.
Japan's History
Whilst modern Japan's history can be traced back as far as 500BC, much of the culture and tradition that exists today originated with settlers from Asia who arrived via Korea, China and Russia in the third century, forming clans throughout the island. The leader of the influential Yamato clan became Japan's first emperor in the fourth century. In subsequent centuries the heads of various clans claimed the role of emperor, each changing Japan's capital city in the process. By the eighth century, culture and civilization had developed to the extent that Japan enjoyed an exceptionally high standard of living. In the following century a new emperor nominated Kyoto as Japan's capital city; a position it would hold for the next thousand years. Between the ninth and thirteenth centuries, Japan's aesthetically-focused Heian culture was established, embracing and emphasising beauty in all aspects of Japanese life. Japan's feudal era began in the twelfth century when a ruling class of warlords, the shogun, seized power, provoking fierce and ongoing conflict between rival clans. This era culminated in the enforcement of an 'isolationist' policy in the seventeenth century, effectively ending Japan's interaction with the outside world. An American treaty in 1854 overturned this policy and re-established the role of emperor as Japanese ruler. Following the Second World War, during which Japan mounted an aggressive campaign against China until American intervention forced Japan's unconditional surrender, the country's current democratic constitutional monarchy was established.
Climate
Japan's climate is generally mild and temperate with four seasons - spring, summer, autumn and winter - which more or less equate with Europe's. Spring is warm and largely dry whilst summer can be hot and humid following a four-week period of rain which usually begins in June. Autumn is breezy and cool, whilst winter is mild and dry with temperatures rarely falling below zero, although Japan's central and northern regions may experience snow.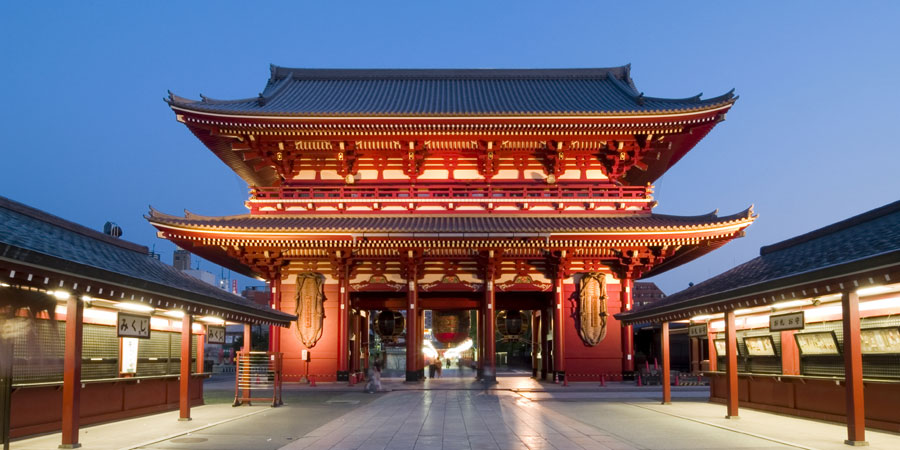 Japanese Cuisine
Most people tend to equate Japanese cuisine with raw fish dishes such as sashimi or sushi but in reality Japan's culinary culture is far more extensive. Noodles play an important role in many dishes with soba, made from buckwheat flour, and udon the most popular varieties. Tempura cooking involves the coating of meat, seafood, vegetables or fish in an extremely light batter and deep-frying them. Japanese specialities include Sukiyaki, a dish of thinly-sliced beef with tofu, vegetables and vermicelli noodles traditionally prepared and cooked at the table; Yakitori; small pieces of meat or fish on a bamboo skewer barbecued over coals, and Tonkatsu, a cutlet of pork rolled in breadcrumbs and deep-fried.
Rail Travel in Japan
Touring Japan by rail can be a peculiar experience for the European rail traveller. The Japanese claim that their rail service is the most dependable in the world with an average delay lasting only 30 seconds. In Europe this would count as a punctual arrival!