Venice Simplon-Orient-Express
In its first incarnation in 1883, the train's original route ran between Paris and Istanbul but such was its appeal to passengers drawn by the romance and mystery of long-distance international rail travel that further routes were soon added.
This elegant and much loved train discontinued service in 1977 and might have been consigned to history had not American sea-freight entrepreneur James Sherwood bought a number of classic pre-war carriages and dining cars at auction. Magnificently restored and re-launched in 1982, today's Venice Simplon-Orient-Express connects Paris and Venice and upholds the tradition of offering passengers the very highest standards of on-board service, comfort, luxury and gastronomy.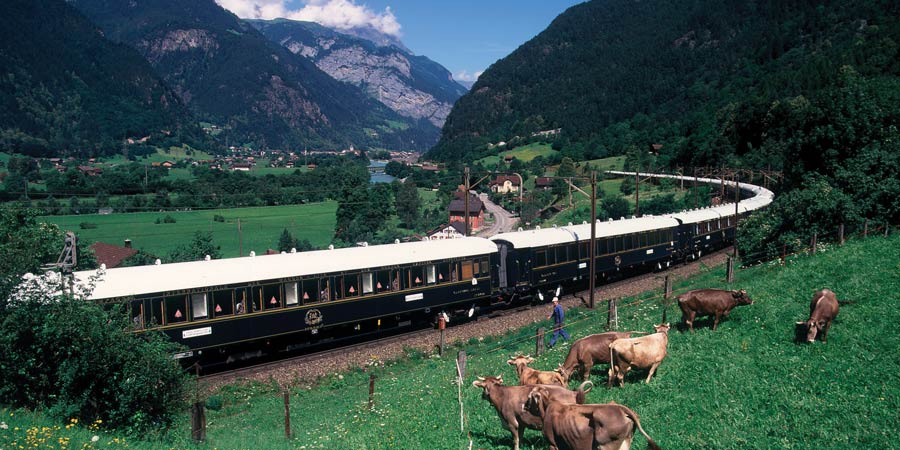 The Venice Simplon Orient-Express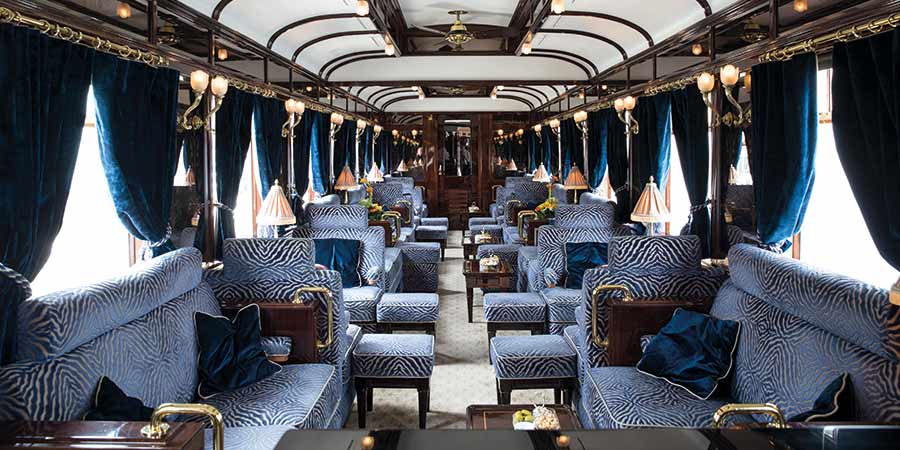 The Venice Simplon-Orient-Express also has a 1930s bar car decorated in Art Nouveau style and an on-board boutique selling a selection of gifts and home ware as well as a range of accessories for ladies and gentleman.
The VSOE's elegant cabins date back to the 1920s and have all been carefully restored to their former glory.
By day, the private double cabins consist of a seating area with a banquette-style sofa, table and footstool. Whilst passengers are at dinner, the sofa is converted into upper and lower berths complete with the finest bed linen. There is a washbasin in the cabin, whilst a WC is located in each carriage. All passengers in a double cabin are given the very best in personal service by their cabin steward, who is available 24 hours a day to attend to their every need.
The Route
As its name suggests, the train originates in the ancient Italian city of Venice. Owing to its construction upon marshland, Venice is largely navigated by a system of canals rather than streets. The city is renowned for its architecture, from its stilted houses to its magnificent palaces and also possesses a rich cultural and artistic heritage and excellent cuisine.
On its journey from Venice the train passes through Italy's spectacular Dolomite Mountains. Regarded as one of the most beautiful mountain landscapes in the world, the Dolomites achieved UNESCO World Heritage Site status in 2009. Although the Venice Simplon-Orient-Express no longer travels through the historic Simplon Tunnel which connects Italy with Switzerland, the alternative Alpine passes it uses continue to provide passengers with magnificent mountain panoramas.