Great Rail Journeys' inaugural Five-Star Tulips cruise got off to a great start on Amadeus Silver II with the mainly British guests finding a kettle and Yorkshire teabags in their cabins!
The sold-out sailing from Amsterdam featured the cities of Ghent, Antwerp and Bruges, as well as the Ypres Salient in Belgium, while in Holland the itinerary included two nights in Amsterdam and a call to Arnhem.
Onboard guest speakers added to the interest with battlefields expert Colonel Piers Storie-Pugh OBE and TV gardening personality Charlie Dimmock.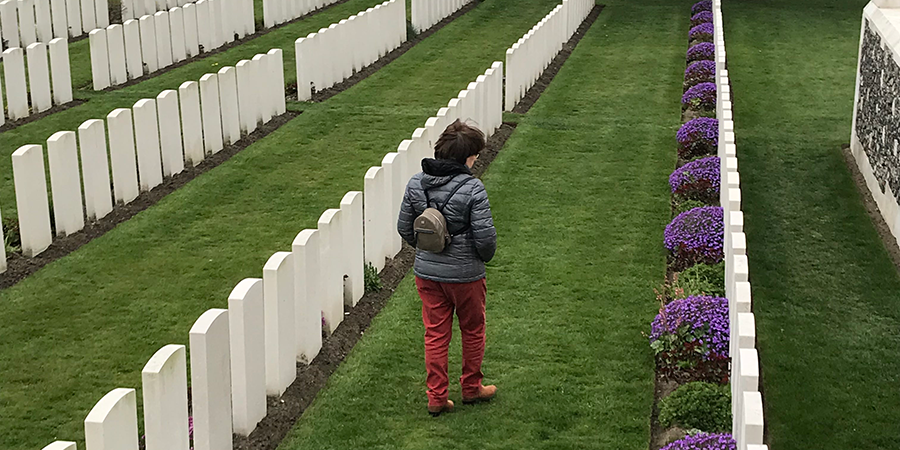 One of the most well-received tours was to Tyne Cot, in Passchendaele, the largest Commonwealth War Graves Commission cemetery in the world; a resting place for almost 12,000 soldiers and officers plus a Memorial to the Missing which contains some 35,000 names.
Several guests looked for headstones linked to their families or regiments close to their heart while Ann Davis, from north Lincolnshire, found the name of her godfather's brother Arthur Fyfe Forge on the Memorial to the Missing.
Arthur, a Second Lieutenant in the 8th Battalion Lincolnshire Regiment, was 25 when he was killed in action on October 4, 1917.
Ann, 73, said: "I was really moved to see his name. You hear all the stories from the First World War, but it is not until you see the landscape and the military cemeteries that it all becomes reality. It brings home the story and the horror of it all.
"I had been researching my ancestry and discovered Arthur was remembered at Tyne Cot, but I was not sure we would be able to find his name.
"Our guide, Alex Sutherland, was a former head gardener at Tyne Cot, helped me and my husband Peter find Arthur's name. It was a special day."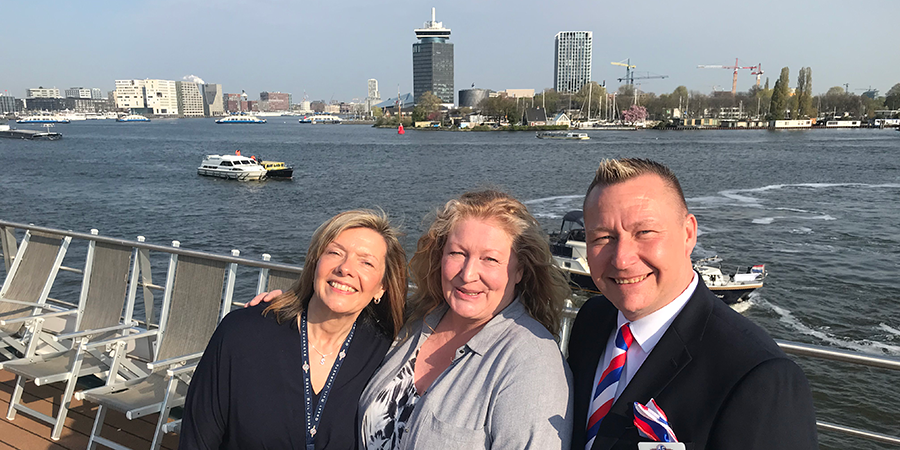 Another highlight of the week-long Dutch and Belgian waterways cruise was a talk by gardening personality Charlie Dimmock who came on board Amadeus Silver II - and stayed for lunch to chat to guests.
Charlie shared the story of her career, gave away a few behind-the-scenes' TV secrets and offered top garden tips from dealing with weeds to pruning shrubs.
Bubbly Charlie also told guests they were visiting Keukenhof on one of the best weeks to see the spring bulbs and she was right, everyone was knocked out by the swathes of colourful tulips, daffodils and hyacinths.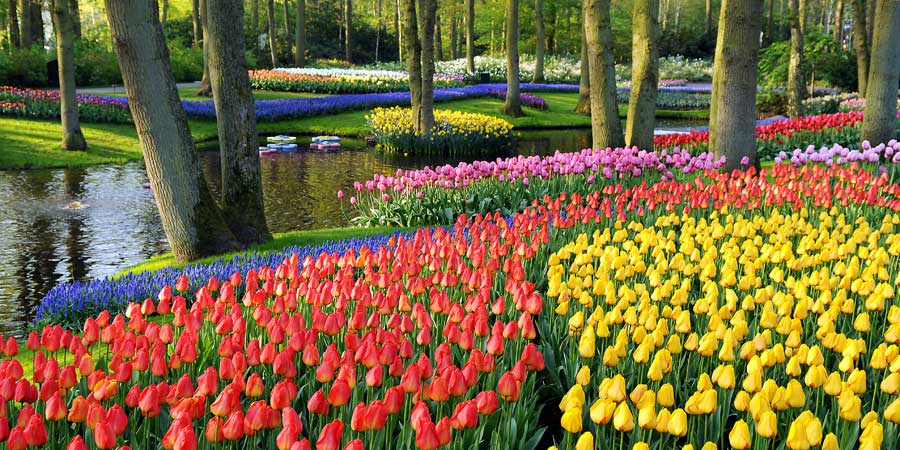 Scent wafting across the park was sensational and although the gardens and greenhouses were busy there was still plenty of time and space to admire the planting and enjoy the sunshine.
If you would like to see the spring bulbs there are two sailings in 2020 with Colonel Piers Storie-Pugh and Charlie Dimmock on board Amadeus Queen or Amadeus Imperial.
Eight days from £1,395 per person with a choice of travel by Eurostar from St Pancras to Amsterdam or by air. Find out more...