A thin film of mist gliding over tranquil water on a chilly early morning, sheer cliffs rising up on either side, casting long shadows over the river inlet below. There aren't many natural images as evoking of wonderment as a fjord. A rare occurrence, these geological masterpieces are created by glacial erosion over millennia as a deep ice-flow carves a path through limestone and karst rock, creating a deep narrow gorge and river inlet system. Typically found in the coastal areas of Scandinavia, Alaska, New Zealand and the South American coast, these fantastic rocky environs are a must-see addition to the bucket list of any well-versed traveller. Here, we list the Top 10 Fjords the World has to offer:
Geirangerfjord, Norway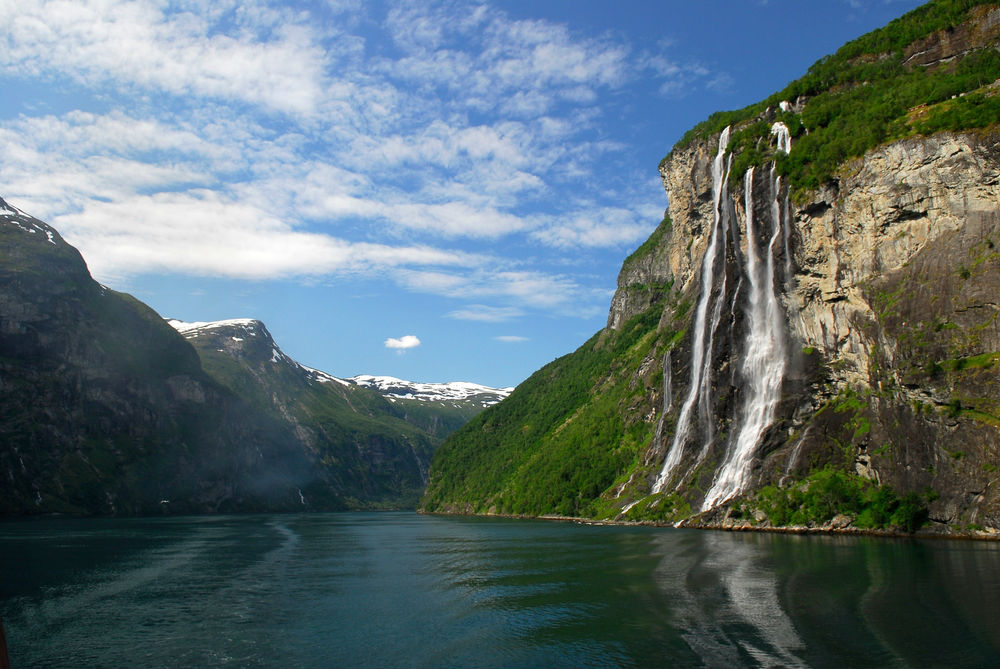 One of Norway's most popular tourist sites, Geirangerfjord occupies a mighty 15km of wonderful countryside. Now listed as a UNESCO Heritage Site, Geirangerfjord has some of the steepest cliff sides of any of the world's fjords and is uninhabited for much of its stretch as a consequence save for the small village of the same name, which clings precariously to the shore edge. Geirangerfjord is home to the famous Seven Sisters, seven individual waterfall streams that cascade down the mountainside from a height of 250m.
Milford Sound, New Zealand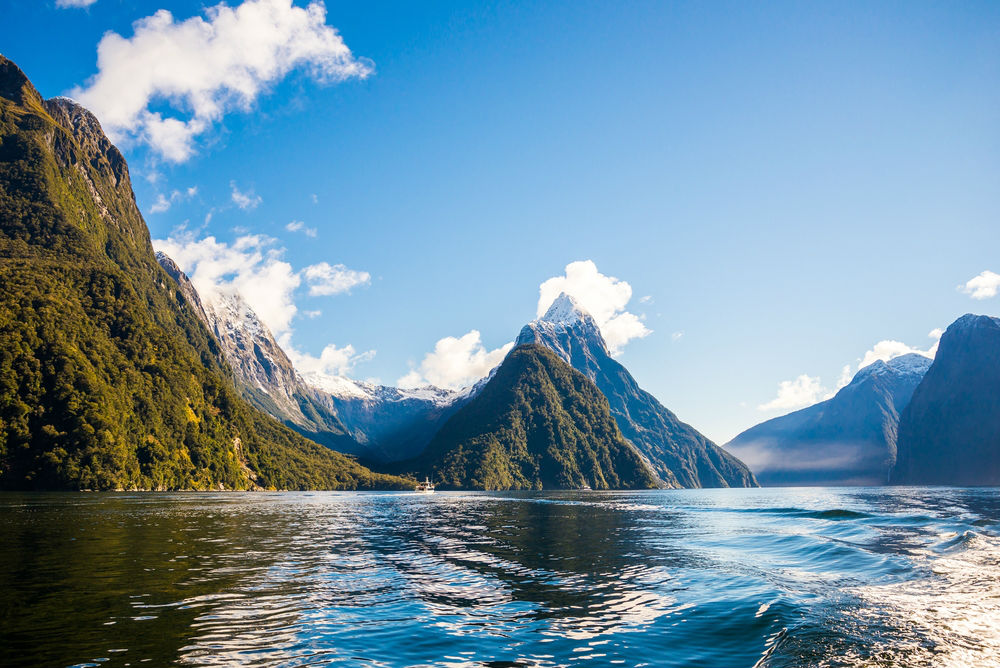 Once dubbed the Eighth Wonder of the World, Milford Sound is perhaps New Zealand's most famous landmark and the jewel in its crowd of natural landscapes. A relaxing river cruise upon its shimmering waters is an unforgettable experience. The peaks of Milford Sound are so vast that their tops are covered in a fine sprinkling of snow and Mitre, the largest peak, rises to 1,692m above the waterline. A truly breath-taking location that rightly deserves all of its praises.
Patagonia, Chile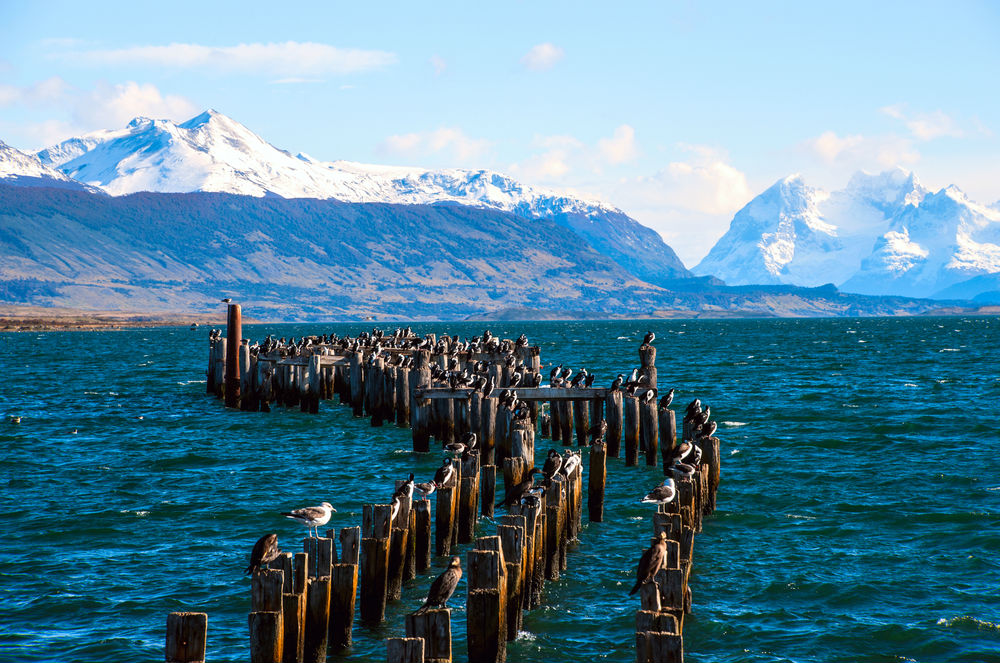 The stunning shoreline of Western Chile is beset with multiple fjords and some of the finest views on the continent. Rising up into the foothills of the Andes, the snow-capped peaks and the icy, glacial waters that roll down from the mountains feed a lush natural habitat of Patagonian plains, rich in fauna and flora unique to this wonderful environment.
The Icelandic Coastal Fjords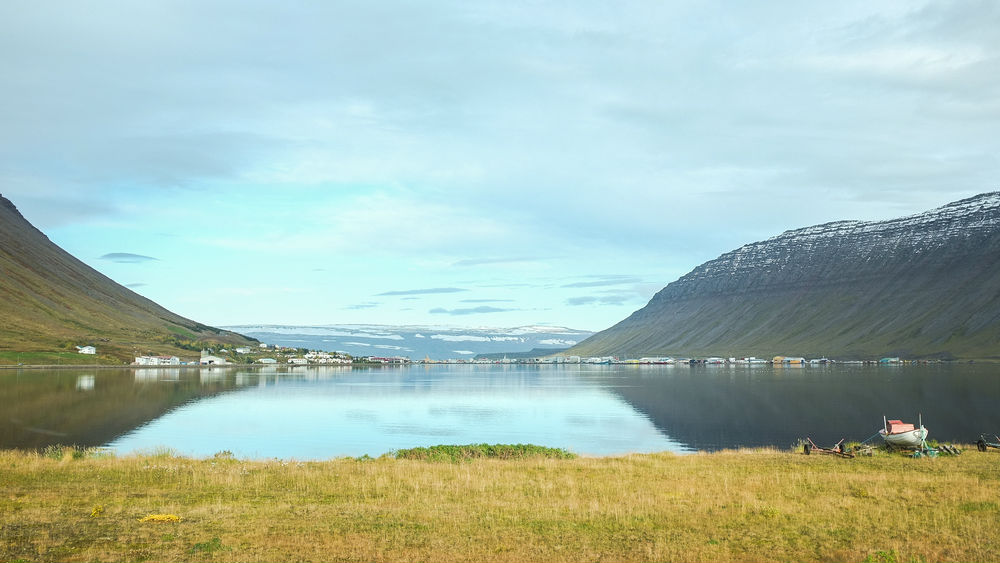 Perhaps the most difficult to reach on this list, Iceland's unspoiled fjordland provides some of Scandinavia's most visually striking scenery. Brackish shorelines peel back into rolling heathland that in turn, rises up into the Icelandic mountains. The 35km long Búlandstindur is a particular highlight of this precipitous coastal area.
Aurlandsfjord, Norway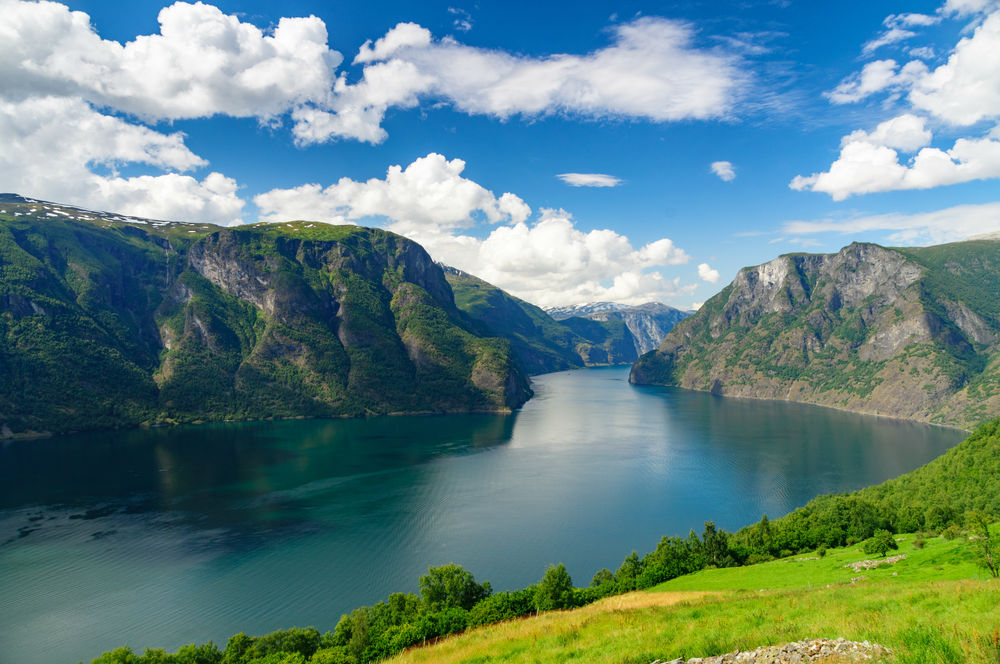 Another gem in Norway's fjord country, Aurlandsfjord in itself, is a branch of the much larger Sognefjord but still comes in at an impressive 29km. One of the deepest and narrowest of the Nordic fjords, Aurlandsfjord is relatively untouched by a human population and its 962m deep waters can be traversed in peace and serenity on board one of the tourist boats that cruise its length.
Tracy Arm, Alaska
It is apt that one of North America's premier natural landscapes would also provide one of its most unique ecosystems. Tracy Arm, in Alaska, covers 30km with an astonishing 1/5th dominated by an ever-moving glacier. Ice sheets as large as three-story buildings have been known to split from Sawyer's Glacier and make their solemn way along the fjord waters to the coast. So cold and fresh is the water here that many species that have been known to occur only in deeper waters are actually quite at home occupying the relatively shallower depths of Tracy Arm, including secretive coral species and the iconic Orca whale.
Misty Fjords, Alaska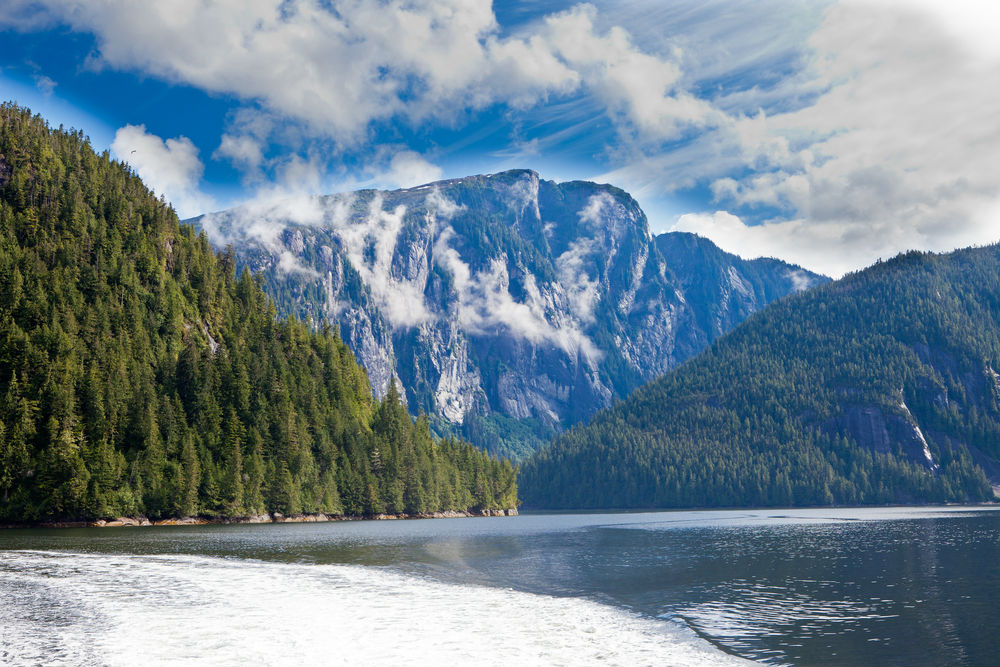 Speaking of Alaska, it would be a crime not to mention the remote kayaking haven of Misty Fjord. A national monument and Alaska's most recognisable landmark; Misty Fjord is an awe-inspiring sight; sporting almost mythical imagery of flanks of pine trees and a layers of mist hanging over its waters.
Seydisfjordur, Iceland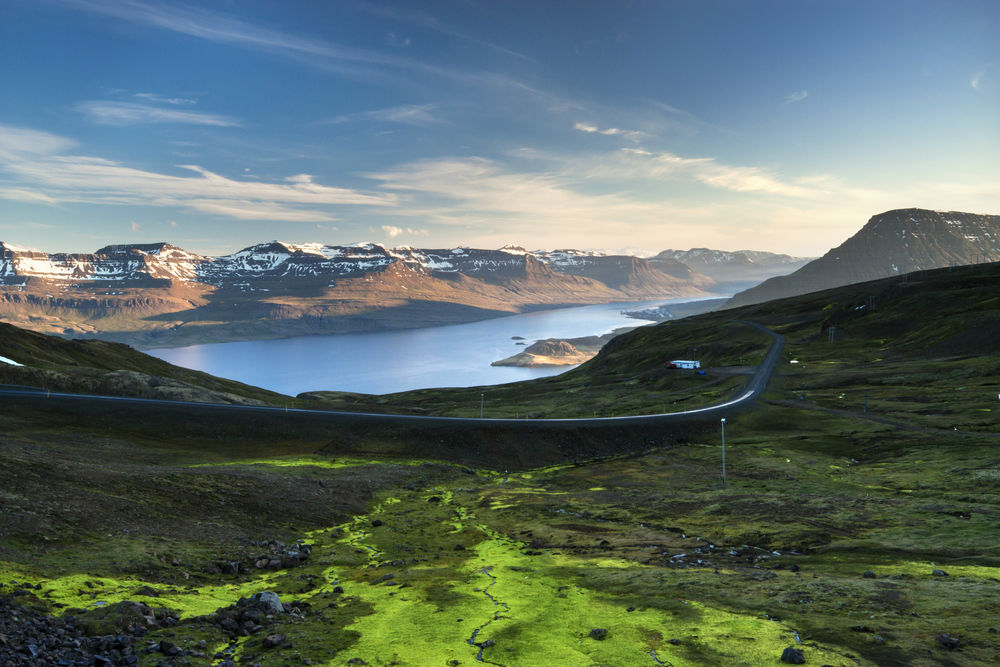 One of the most remote additions to this list, Iceland's Seydisfjordur is reachable only via the town with which it shares its name. Surrounded by mountains on all sides, including the 1085m tall Mt. Bjólfur, the area is rich in wildlife, including a vast and boisterous puffin colony.
Doubtful Sound, New Zealand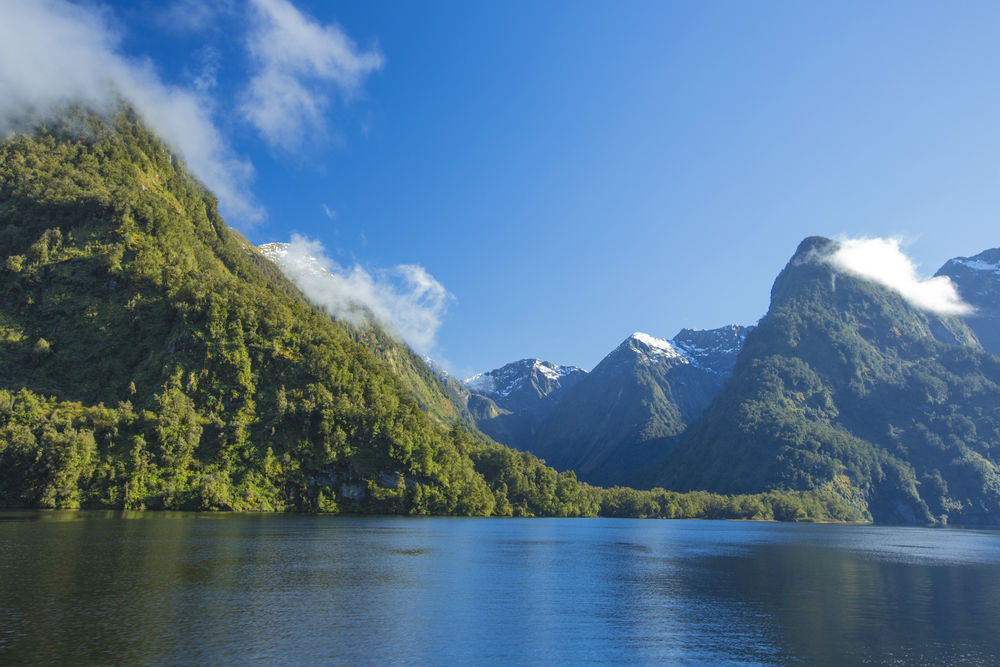 Three times longer and ten times larger than its more famous sister, Doubtful Sound is situated on New Zealand's South Island and boasts some of the most impressive scenery and wildlife in the Fjordlands National Park, including much of the country's endemic species.
Illulissat Iceshelf, Greenland
250km north of the Arctic Circle, on the west coast of Greenland is the serenely remote Icefjord of Illulissat. Covering a mighty 25 miles from the vast ice sheets of inner Greenland down to the Bay, the course of the river created by one of the fastest moving glaciers in the world, at up to 19 miles per day, the icefjord is sprinkled with floating icebergs of varying size, which makes for a breath-taking sight.