As CEO of a travel company, I am fortunate enough to have been to a great many places around the world. Recently, my adventures took me to Switzerland, where I was lucky enough to take journeys on three iconic Swiss railways - The Bernina Express, the Glacier Express and finally the Jungfrau Express, which travels to the 'Top of Europe' via a tunnel through the Eiger Mountain.
THE BERNINA EXPRESS
My first classic Swiss rail journey was aboard the Bernina Express, a magnificent route through typical snowy mountain scenery. The Bernina Express ascends the mountain pass via a series of incredible turns, travelling over multiple viaducts, and quickly reminding passengers what a fantastic feat of engineering the route really is. The mountain views available from the train are almost impossible to achieve for anyone but hardened mountaineers, so the panorama is not only breathtaking, but feels truly rewarding. As the train climbs higher the scenery slowly gets more barren, yet more beautiful. After a short stop at the summit, the train heads off down into Italy, travelling across the famous Brusio Spiral Viaduct, before finally stopping in the charming resort of Tirano.
Whilst the return journey follows the same route, the spectacular scenery ensures a fascinating experience from start to finish.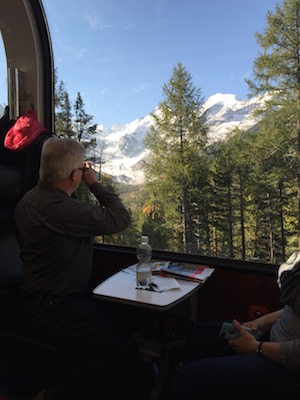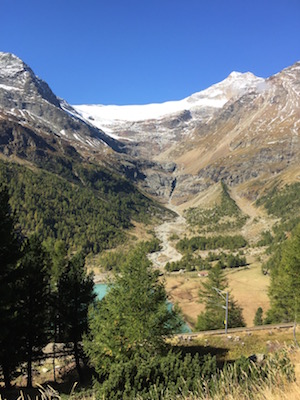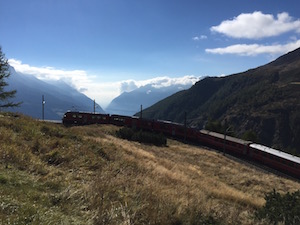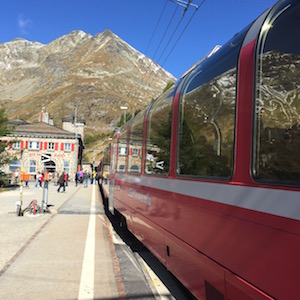 THE GLACIER EXPRESS
The next day I set off for a journey on the Glacier Express train from Chur to Brig. Designed to allow passengers to absorb the panorama, the train features large viewing windows, with plenty of time afforded to take pictures and admire the scenery passing by. Meandering through the Swiss countryside, the Glacier Express is the famously known as the world's slowest express train, though the gentle pace grants a much more relaxing journey.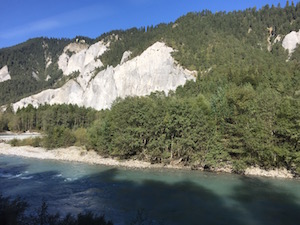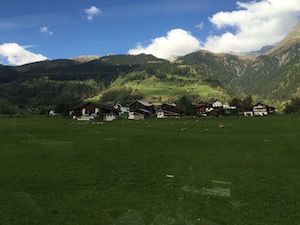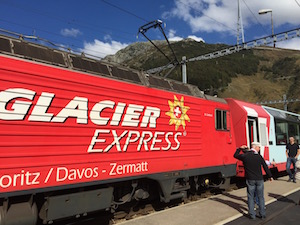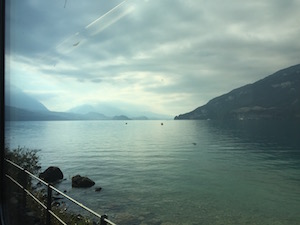 THE JUNGFRAU EXPRESS TO THE 'TOP OF EUROPE'
My final day of epic Swiss train journeys took me up to Jungfraujoch, travelling through some of Switzerland's most beautiful landscapes. The Jungfrau Express is a specially-designed tourist train that dates back to the early 20th century. Along the way the train pauses to allow passengers to step out onto the mountainside, to enjoy views of that only climbers could normally have. Eventually the train arrives at Jungfraujoch, a facility which serves as both a centre for glacier research and also as a great tourist attraction. For me the best part was just stepping outside and onto the glacier itself; from this vantage point there were stunning views to be had in all directions, a true panorama of this delightfully scenic region.