Operating on four spectacular routes throughout Canada, the world-renowned Rocky Mountaineer offers a unique and instantly memorable trip through one of the most beautiful countries in the world.
The Rocky Mountaineer operates in daytime only in order to allow for the best possible views across the vast Canadian landscapes. The scenery from the train is truly a sight to behold, with the dramatic Rocky Mountains lining the backdrops and towering over dense, verdant forests and pristine sapphire lakes. The Canadian Rockies are also home to a myriad of wildlife, including wolves, coyotes, eagles, moose and bear; all of which can often be spotted on the journey.
On the Rocky Mountaineer you'll visit Banff National Park, watch the video to find out more.

SilverLeaf Service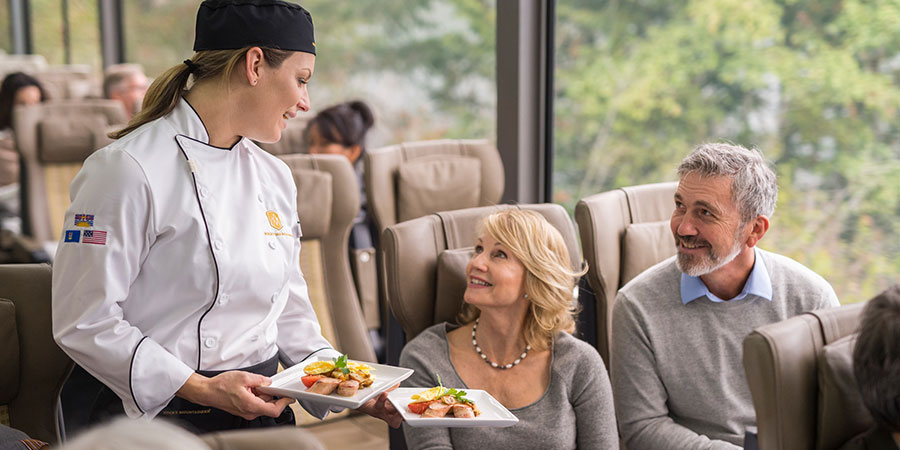 We travel on the Rocky Mountaineer in SilverLeaf Service. The single-level dome car boasts over-sized windows which provide magnificent panoramic views. Meals are expertly prepared by award-winning chefs and served at your comfortable seat, with a hot breakfast, and gourmet lunch options with complimentary local wine or beer. Complimentary beverages and a range of snacks are also included through the journey
GoldLeaf Service Upgrade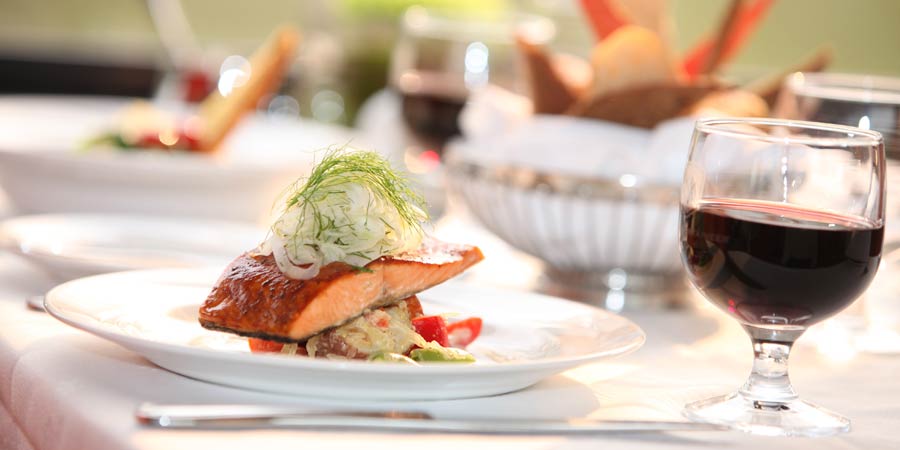 Upgrade to the premium GoldLeaf Service and travel in ultimate style, in a custom-designed bi-level dome car. The GoldLeaf car boasts unparalleled views of the towering Canadian Rockies, as well as spacious, reclining seats. GoldLeaf passengers have access to covered open-air vestibules, perfect for reflection-free photography, as well as the separate GoldLeaf dining room where an impeccable à la carte menu is served. Complimentary beverages and gourmet snacks are available throughout the journey.
Stoney Creek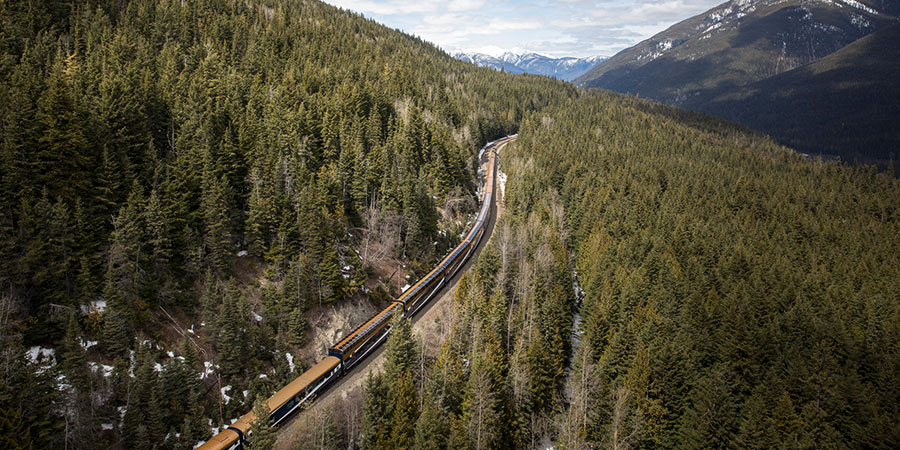 Morant's Curve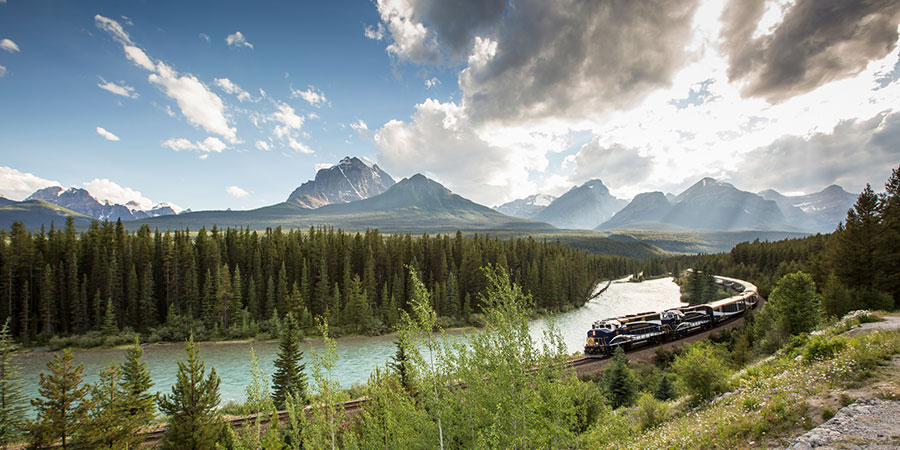 Bow Lake, Banff