Our new range of European small group tours take you beyond the well-trodden path, with a host of unforgettable experiences guaranteed to create lasting memories. From wandering the halls of mysterious castles to authentic cooking classes that introduce you to unique local flavours, here's some of the best of what's new for 2022.
Explore 'Dracula's Castle' in Transylvania
In Romania, immerse yourself in vampiric legend at Bran Castle, a Transylvanian fortress with soaring Gothic turrets, cobbled courtyards and even a mysterious secret underground passage. Known around the world as 'Dracula's Castle', Bran Castle's location bears an uncanny resemblance to Dracula's Transylvanian home in Bram Stoker's famous tale, perched on a rocky hillside high above a forested gorge. It's long been speculated that Dracula's real-life namesake Vlad III Dracula, more famously known as Vlad The Impaler, was once imprisoned in the castle's walls. That, alongside its links to the equally bloodthirsty fictional Count Dracula, makes Bran Castle a fascinatingly haunting place to visit.
Travel back in time on a private guided tour of the historic castle, exploring the shadowy rooms and corridors and admiring the art and furniture collected by Queen Marie, the last Queen of Romania. Then, head to the castle's restaurant for a delicious dinner of classic Romanian dishes.
Experience Bran Castle on 'Budapest, Romania and the Castles of Transylvania'.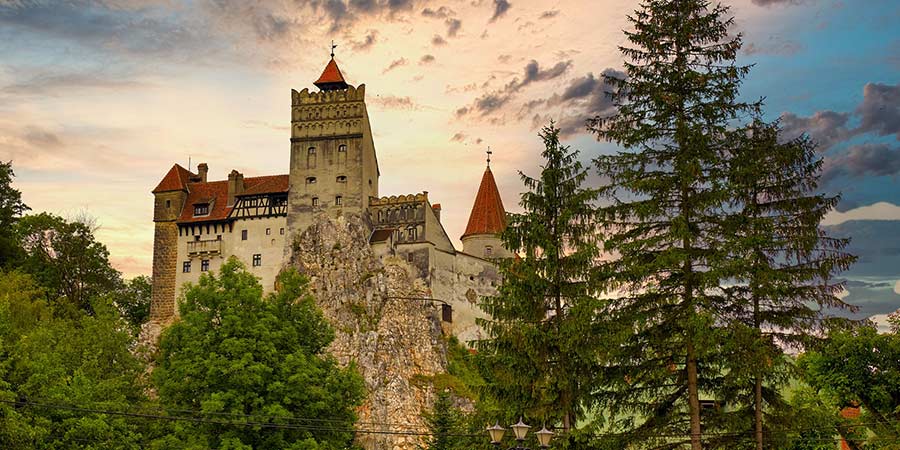 Get an Authentic Taste of Morocco
Just across the Strait of Gibraltar, amidst an exotic landscape of deserts, mosques and street bazaars, discover cuisine that's as diverse as it is delicious. Moroccan food is shaped from a host of nations and cultures throughout the centuries, with influences ranging from Mediterranean to sub-Saharan. Innovative ingredients, unique preparation methods and subtle yet flavoursome spices are all trademarks of Moroccan cooking. The result? Delectable flavours across some now world-famous dishes like rich tagine, couscous heaped with vegetables, and Harira, a popular Moroccan soup.
Head into the awe-inspiring Atlas Mountains where something special awaits; a Moroccan cooking class that sees you making and tasting local dishes surrounded by dramatic mountain scenery. Guided by an experienced chef, try your hand at creating some of Morocco's best-loved dishes, like a mouthwatering sweet and spicy tagine, before sitting down to a delicious al fresco lunch.
Discover the delights of Spain before immersing yourself in Moroccan culture on 'Magnificent Morocco and Moorish Spain'.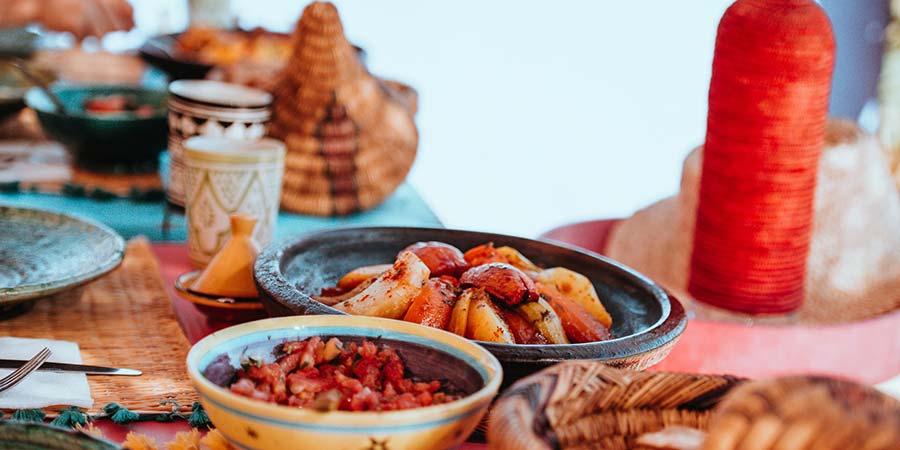 Discover Venice From its Elegant Waterways
Set on a shimmering lagoon and famous for its intricate labyrinth of canals, narrow alleyways and grand, old-world architecture, the 'floating city' of Venice is one like no other. The city's world-famous sights are just part of its charm. While few could argue against the allure of the sprawling plaza of St Mark's Square or the lavish exterior of the Doge's Palace, there are gems hidden around every corner in Venice, from enticing bars and cafés to breathtaking art and picture-perfect piazzas.
If you want to really get to the heart of the city, the most magical way to discover Venice is from its elegant waterways. Take a ride on one of Venice's time-honoured gondolas, unique vessels that ply the city's waters night and day, enjoying a uniquely Venetian experience as you admire the faded grandeur of the city's backwaters. For a true taste of 'la dolce vita', end your day in a dimly lit bar overlooking one of the attractive canals and order some cicchetti, delicious local tapas, and a bubbly glass of Prosecco, the city's signature tipple.
Uncover Venice with a gondola ride through its iconic canals on 'Sirmione on Lake Garda'.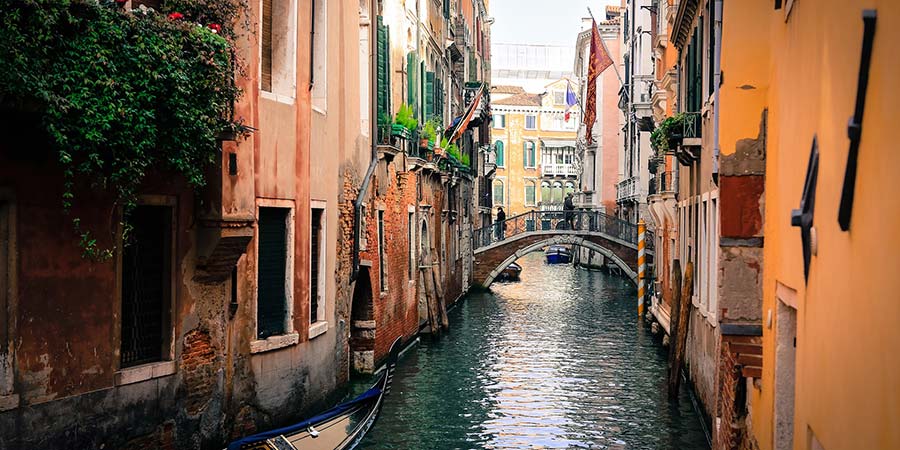 Sip Wine in a Fairytale French Château
An area of lush countryside, perfectly-manicured gardens and rolling vineyards known aptly as the Garden of France, the Loire Valley is also renowned for two of the country's greatest wonders - beautiful châteaux and outstanding wine. The castles, sumptuous country retreats built by French aristocracy during the Renaissance, dot the landscape in their hundreds, and the wines produced in their vineyards are amongst the most famous in the world. It's a match made in heaven, and one that's helped earn the Loire Valley UNESCO World Heritage status.
Visit Château du Petit Thouars in the verdant heart of the Loire Valley and step into a fairytale. Meet the owners of the castle, the Count and Countess du Petit Thouars, for an exclusive private tour of the rooms and gardens. Then, immerse yourself in all things wine with a visit to the award-winning vineyard, where the grapes for Cabernet Franc and Chenin Blanc wines are grown, and the historic cellar, before heading to the tasting room to sample a variety of vintages for yourself. Round off your trip with a delightful picnic lunch, feasting on salads, deli meats and cheeses amid the spectacular surroundings of the château. Truly, a slice of French paradise.
Discover the wines of Château du Petit Thouars on 'Vineyards and Châteaux of the Loire Valley'.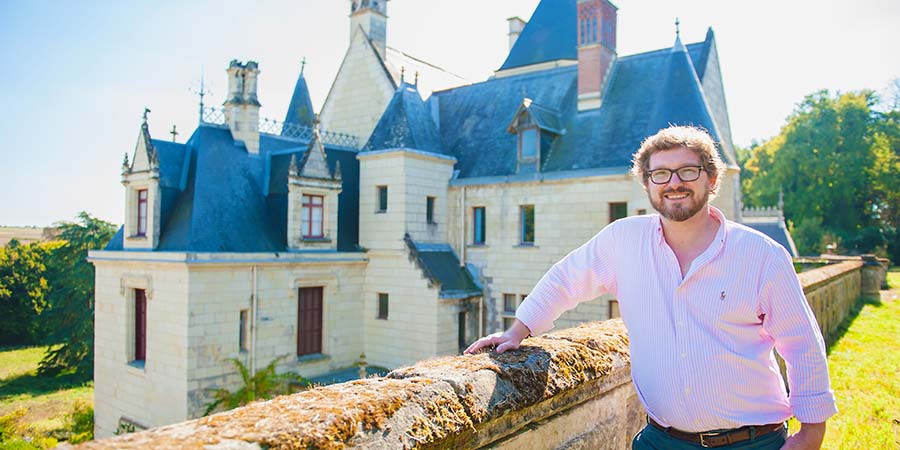 Hunt for Truffles in the Woodland by Lake Como
In the picturesque surrounds of Italy's Lake Como, the hilly woodlands overlooking the colourful town of Bellagio are home to one of the country's most sought-after products - truffles. Famous as one of the most expensive delicacies in the world, those who sample the delights of truffles freshly shaved over a bowl of pasta or risotto are usually quick to fall in love with their distinctive, earthy taste. There's perhaps only one thing better than an expertly-made meal that champions the unique local flavour of truffles, and that's joining in with the centuries-old tradition of truffle hunting for yourself.
Meet local chef Luigi Gandola for a unique culinary experience, as you head up into the woodlands overlooking Lake Como to hunt for precious truffles and mushrooms, joined by specially trained truffle-hunting dogs. Then, take your harvest back to Chef Luigi's restaurant, Salice Blu in Bellagio, where you sit down to an unforgettable gourmet lunch made using your findings.
Enjoy an unforgettable truffle hunting experience on 'Lake Como and The Bernina Express.'