Scotland's unspoilt landscapes are timeless. A country packed with unique and unforgettable experiences, see if you can spot Loch Ness's mythical monster, lose yourself amid heather-strewn mountainsides or perhaps brave the cool waters of the Isle of Skye's magical fairy pools.
1. Meet the locals
Scotland is home to a huge variety of rare and majestic wildlife. Whether soaring above mountain peaks or hiding beneath ocean waves, enjoy a plethora of playful and enriching animal encounters on your next holiday. From dolphin and whale watching trips along the Moray Firth and eagle spotting in the Highlands to getting involved in unique re-wilding projects, there truly is something to tempt every kind of animal lover.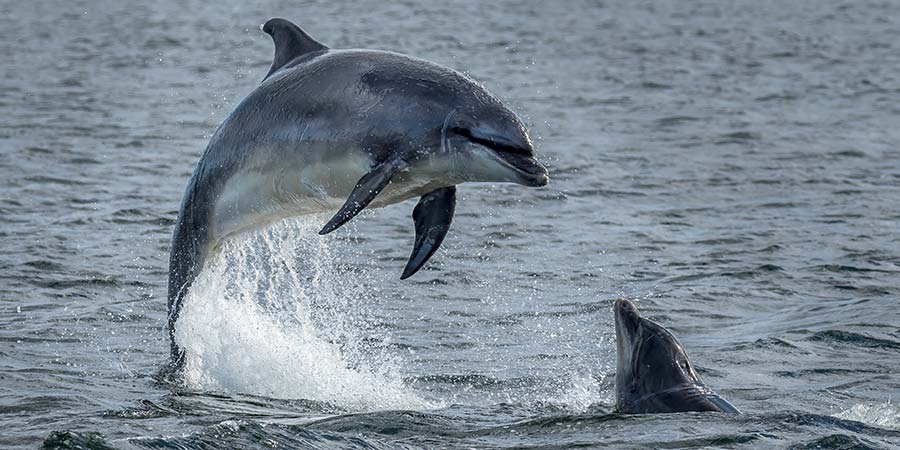 2. Take a Hike
Explore beautiful countryside the way nature intended as you harness the slowest form of travel possible by putting one foot in front of the other. Become one with jaw-dropping landscapes and take as many photo stops and picnic breaks as you like to really appreciate your surroundings. If you're looking for a challenge, you could explore the peaks and valleys of Cairngorm National Park or for something a little less energetic, why not take a relaxed wander around the quaint harbour towns of the Outer Hebrides?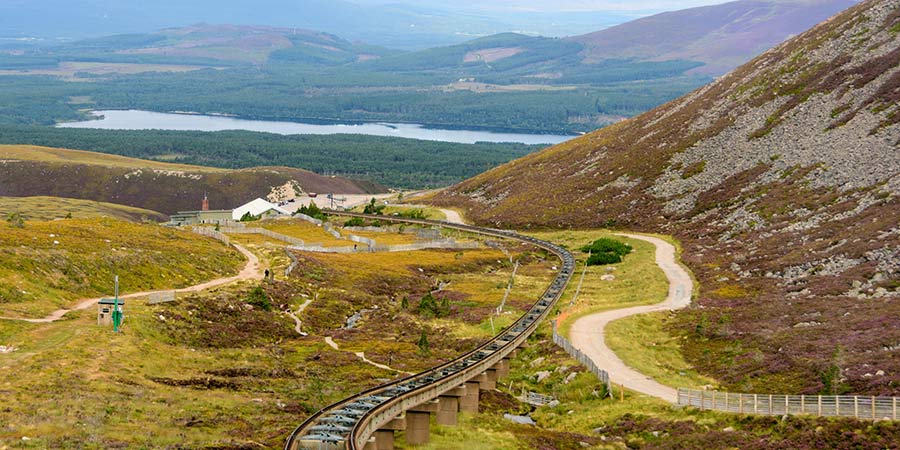 3. Cruise the neighbourhood
See the sights from a different perspective and set a course for adventure on a lochs and ocean cruise through scenic Scotland. Watch epic backdrops roll past your cabin window as you stay cosy aboard your sleek and spacious ship, and make the most of unique moments, such as a journey up Neptune's Staircase and a visit to the rugged shores of the Isle of Mull. With your floating hotel going wherever you do, you might not see the hustle and bustle of the mainland for days!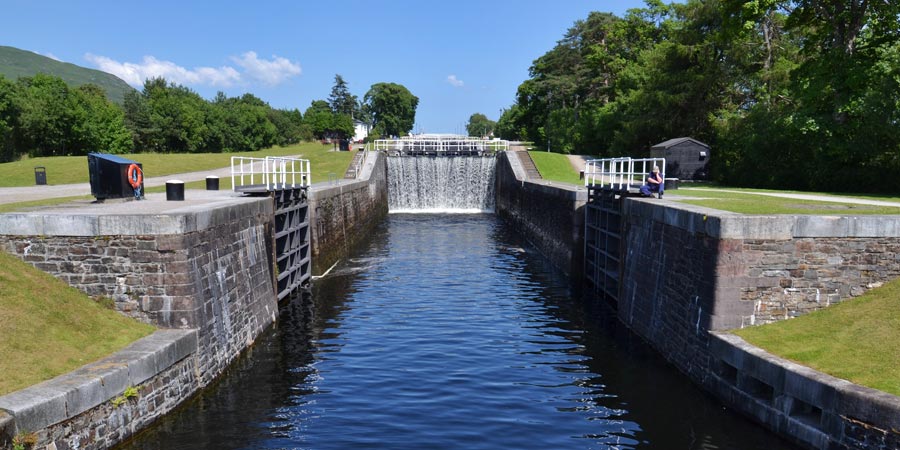 4. Go monster hunting
Although Nessie was first sighted as far back as the 6th century, in the early 1930s a new road was built around Loch Ness which really captured the public's imagination. The first recorded sighting of Nessie on land was made by Mr Spicer and his wife on July 22nd 1933 as they were driving between Dores and Inverfarigaig. They spotted a cumbersome animal crossing the road ahead, just 60 feet from the water's edge, with a long neck a little thicker than an elephant's trunk and a huge lumbering body. It disappeared into the bushes out of sight, but not before interest grew on an international scale. Speculators offered huge prizes for the animal - dead or alive. Circus owner Bertram Mills even promised a sum of £20,000 to anyone who could bring the creature to his circus. There's still a 17-year-old code of practice in place should Nessie ever be found, so get your binoculars at the ready and join in the fun.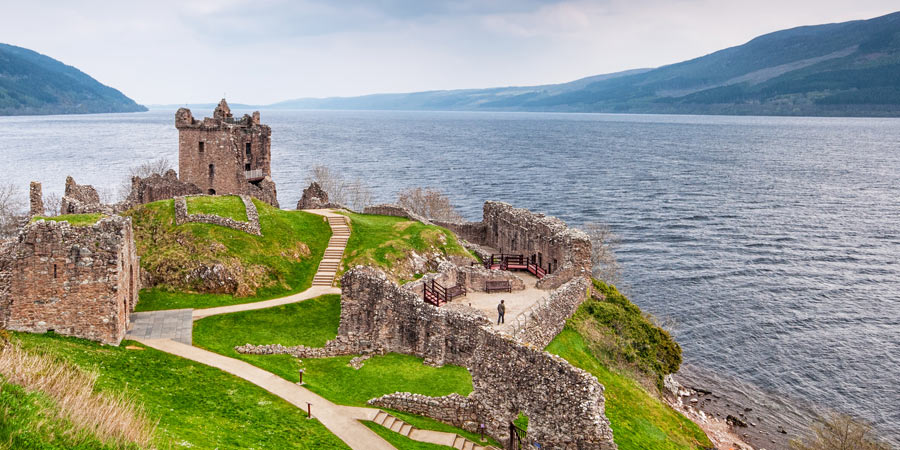 5. Dine al fresco
A country chock full of speciality dishes, one tasty treat not to be missed is Scotland's fresh as a daisy seafood. Loch Fyne is an absolutely must-visit destination for fish lovers, famous for its rock oysters, delicate smoked salmon and buttery scallops. And we all know that food tastes better when savoured amidst the great outdoors. With the reassurance that everything you eat has been responsibly sourced from local lochs and an expert on hand to give you information about time-honoured smoking techniques, this really is fine dining with a difference.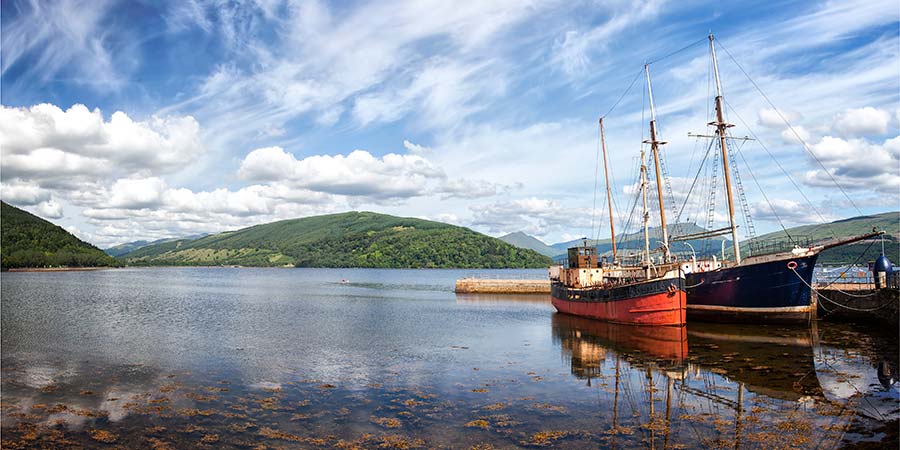 6. Go for a quick (and we mean quick) dip
The Isle of Skye has many draws, from its wild landscapes and ancient castles to its quaint fishing villages. But take a gentle stroll into the surrounding hills and you'll be transported into a magical realm of sapphire blue waters that look as if they'd be better suited to the Caribbean rather than Caledonia. These secluded rock pools are known as fairy pools thanks to their storybook setting, with some standing alone amongst the bracken and gorse while others are connected by a series of glacial waterfalls. And though they may look incredibly tempting to bathe in, and many people do, the water rarely reaches temperatures higher than six degrees.