Many of us have had our travel plans affected this year, so as we eagerly look ahead to satisfying our wanderlust again and welcoming you back on board, our team of experts have compiled their top 10 cultural European rail tours for 2021.
Helping to spark inspiration for your next much-needed getaway and to rediscover the joy of travel, our Tour Managers and insider experts have shared their top tips for escorted rail holidays that enjoy the best cultural experiences Europe has to offer in the year ahead. Our tours offer a once in a lifetime opportunity to explore the many wonders Europe has to offer. Whether you want to take in the breathtaking scenery of Tuscany or explore the fascinating history of Carcassonne - there is certain to be something you will love!
We are also expanding our unique small group offer as standard in 2021, ensuring 25 people maximum on each UK and European tour. Each tour will also be accompanied by one of our highly experienced Tour Managers so you can completely relax and enjoy your much needed getaway from start to finish.
Grand Imperial Cities – 13 days from £2,095 per person*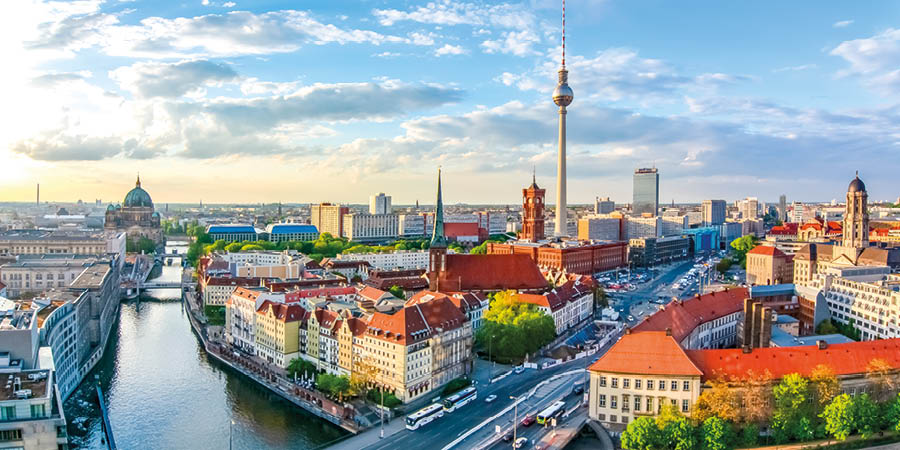 Discover the culture and history of Europe's grandest cities, Vienna, Budapest, Prague and Berlin. With guided tours, delicious local favours and unique experiences, including a railway run entirely by schoolchildren, this once turbulent region is brought to life as you journey across four countries.
Christine Pretty said: "The Imperial Cities tour offers a real adventure in four very different cultures. This tour opens your eyes to periods of history in a variety of ways. One minute you are busy making Apfelstrudel and the next you are exploring the remains of the Berlin wall. You will have free time at each location along the tour allowing you to explore your own interests too - it is a really fascinating journey of discovery."
Classic Glacier Express - 9 days from £1,995 per person*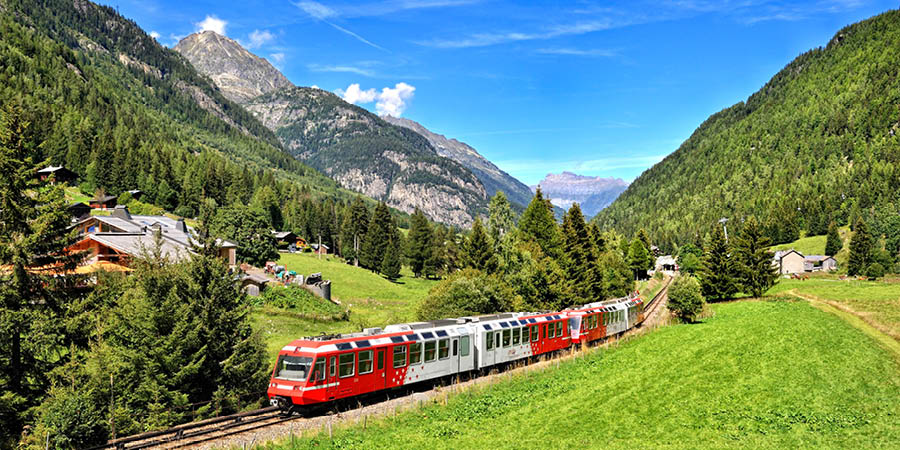 Spectacular views and stunning scenery have made the Glacier Express famous the world over. Discover the Alps by mountain railway and sample unique Swiss wines amid the atmospheric setting of Spiez Castle on a holiday that also includes relaxing lake cruises and a jaunt to Italy. There is no better way to get back to nature after a long stint locked indoors than by journeying through undeniably Swiss scenes of meadows, vineyards, dense forests, and snow-capped mountains.
Ruth Owen said: "The Glacier Express tour takes you through the stunning Swiss scenery of snow-capped mountains, glacial blue rivers and lakes, death defying bridges and rolling green hills while you sit back and relax in comfort on the Glacier and Bernini Expresses.
"The highlight for me on this tour, is always the majestic magic of the mighty Matterhorn. You will not be disappointed with all that is offered on this very special tour."
Highlights of Tuscany - 10 days from £1,795 per person*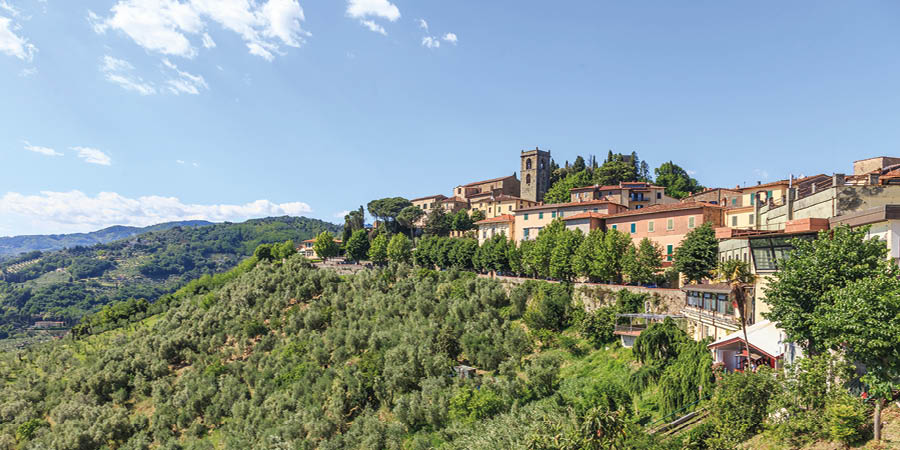 Discover the colours and flavours of this region on a holiday that highlights the true beauty of Tuscany. Ochre and terracotta hill towns, linked by winding white roads and pathways lined with cypress trees, contrast with the magnificent architecture of great Renaissance cities. Experience true history in towns such as Lucca where you can stroll around the wide walkways along the top of the ancient ramparts, in what can only be described as a stroll through time.
Gilly Albrow said: "During this tour, we will spend a week in the beautiful town of Montecatini, really allowing you to unpack, unwind and explore the region. Tuscany is rich in history, culture and art, we experience all of this on the tour. The local guides are passionate about their cities, able to share real insights as we explore them. My personal favourites on the tour are the Cathedral in Sienna as well as the Piccolomini Libracture."

Sirmione on Lake Garda - 10 days from £1,895 per person*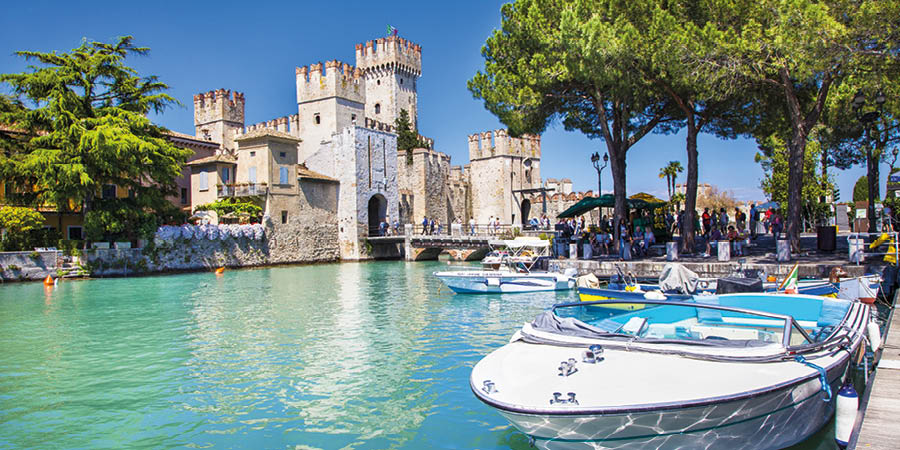 Known as the 'Pearl of the Lake', picture-perfect Sirmione is perched on a peninsula on the southern shore of Lake Garda. On this exceptional tour we sample renowned Italian wine in the rural wine region of Valpolicella, and discover unique culture in Verona, Malcesine, and the iconic 'Floating City' of Venice.
Sarah Moore, Product Manager, said: "Rocca Scaligera has to be the absolute highlight of this tour. The beautifully preserved 13th century castle, surrounded by its large water-filled moat, dominates the town's Old Quarter. The visit to Valpolicella to sample the local wines and enjoy dinner at a traditional family-run estate means you get a truly authentic taste of Italy."

Avignon, the Rhône and Provence - 7 days from £1,395 per person*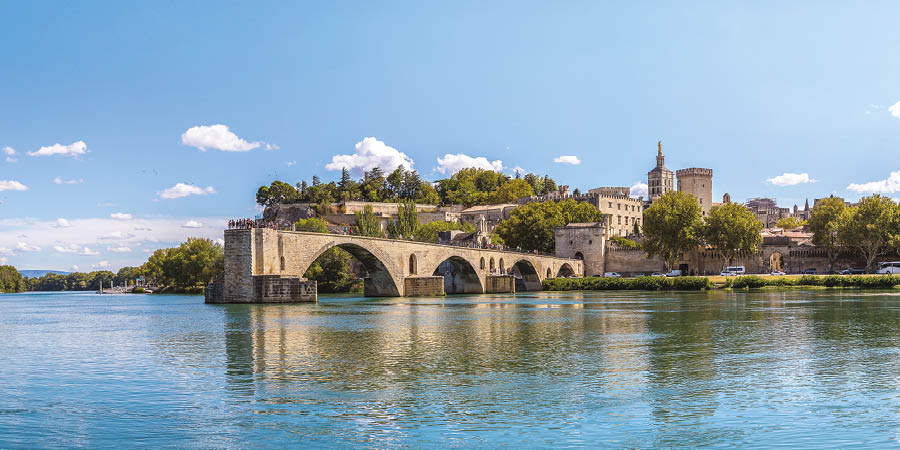 A destination that inspired artists such as Vincent Van Gogh, this region of France oozes history, charm and culture. Staying in the delightful city of Avignon, we explore Roman Provence, cruise along the Rhône and sample the regional flavours with a wine tasting at Chateauneuf-du-Pape.
Carol Woods said: "Avignon is the perfect place to be based with lots to see and do. It has a good street restaurant culture, so it's easy to find a café to while away the time, enjoying the fantastic French cuisine while soaking up the atmosphere. You will see reminders everywhere to when the popes decamped from Rome and establish themselves here in the 14th century. The Popes' Palace is very impressive and has an excellent audio tour, perfect for history enthusiasts."
The Italian Riviera - 10 days from £1,995 per person*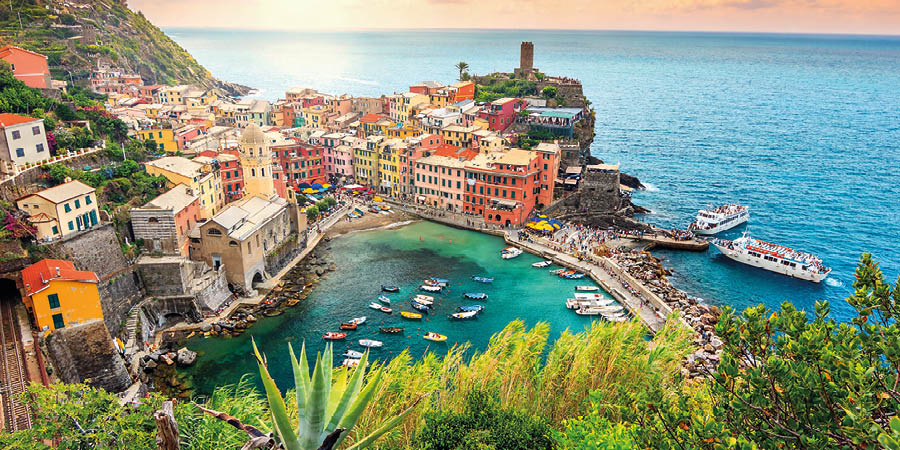 Discover the colourful villages that cling to the dramatic coastline of the Italian Riviera, with the glittering Mediterranean delivering picture-postcard vistas as we explore the Cinque Terre and Portofino. Travellers will also visit the famous Leaning Tower in Pisa and the ancient walled town of Lucca.
Patricia Issac said: "The Italian Rivera must have the most fascinating and exciting series of stunning clifftop villages anywhere in Europe - it's a photographer's dream. Best experienced by boat or rail, we will witness multi-colours clustered and clinging houses which seem to lunge into the Azure sea with terraced villages and farmlands behind."
Carcassonne and Cathar Castles of France - 7 days from £1,695 per person*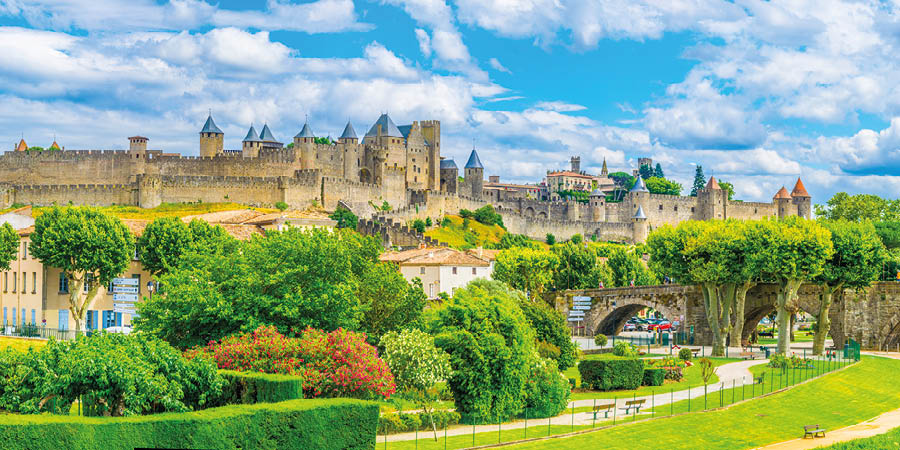 From timeless vineyards and sun-drenched hills to imposing Cathar castles and historic abbeys, this holiday showcases the very best of the Languedoc region. We explore the walled Cité of Carcassonne, visit the historic city of Narbonne and immerse ourselves in the French way of life. UNESCO-listed Carcassonne is renowned for its city walls, defensive towers, and drawbridges - all original features. For more history, embark on a saunter along the Robine Canal, lined with pretty promenades, and an exposed section of the Via Domitia Roman Road, in the town square.
Bev Davey said: "The Carcassonne and the castles of the Cathar, in the Languedoc region is a beautiful lesser-known area of France to explore. Surrounded by wonderful vineyards and pretty medieval villages, La Cite de Carcassonne is set on the hillside overlooking the area - a very special place in the world and definitely one not to be missed."
Harz Mountains and Rhine Gorge - 10 days from £1,495 per person*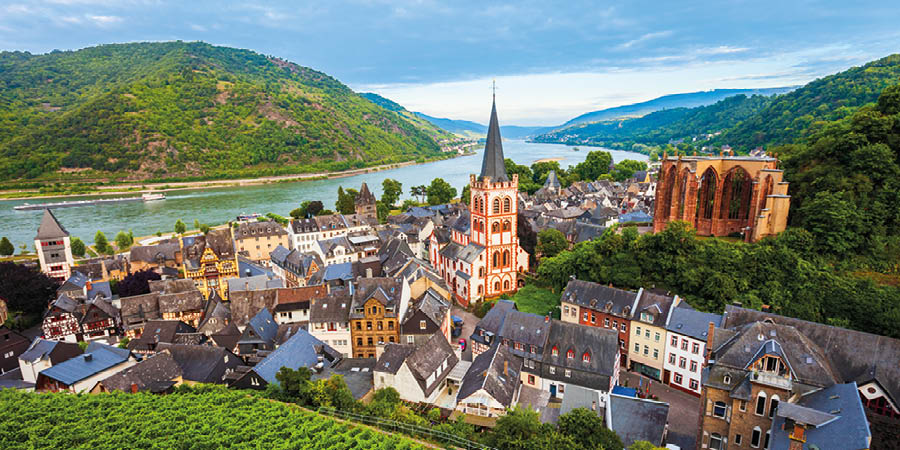 During this tour, you will be immersed in the culture and scenery of two of Germany's most picturesque regions. Explore the half-timbered houses and peaks of the Harz Mountains by railway before discovering the natural beauty of the Rhine Gorge, where the legendary Lorelei Rock still casts its spell. Relax onboard the charming Selketal Railway as it makes its way on a nostalgic journey through mysterious landscapes, made up of dense forests and brooding mountains.
Louise Heatley, Product Manager, said: "Pure beauty awaits you throughout this special tour. From the journey onboard the steam-hauled Brocken Railway, which winds to the summit of Brocken Mountain, to the boat trip through the Rhine Gorge, where you can see the iconic Lorelei Rock - stunning scenery is always high on the agenda."

Jungfrau Express 5-Star All Inclusive - 9 days from £2,695 per person*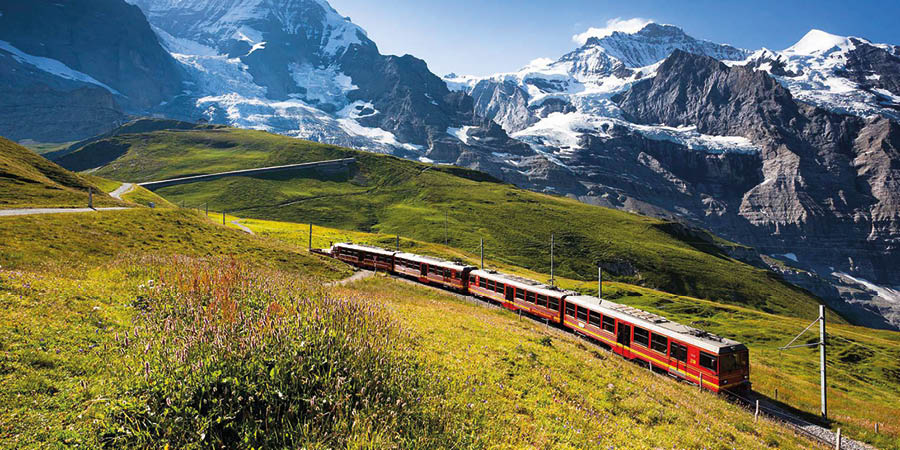 Explore the highlights of the Swiss Alps from our charming base in the village of Grindelwald. Ascend to Europe's highest railway station, Jungfraujoch, see the tranquil waters of Lake Brienz, and enjoy classic Swiss luxury in your all-inclusive hotel. The highlight of this tour is the journey onboard the Jungfrau Railway to Jungfraujoch - Europe's highest station.
Lucille Ralph said: "The 5-Star All Inclusive Jungfrau tour offers views of the Swiss Alpine scenery at its most splendid. A particular highlight is climbing the Brienz Rothorn Railway, winding up the mountain and when you reach the top, you will look down onto the breath-taking glacial waters of Lake Thun."

Lake Como and The Bernina Express - 10 days from £1,995 per person*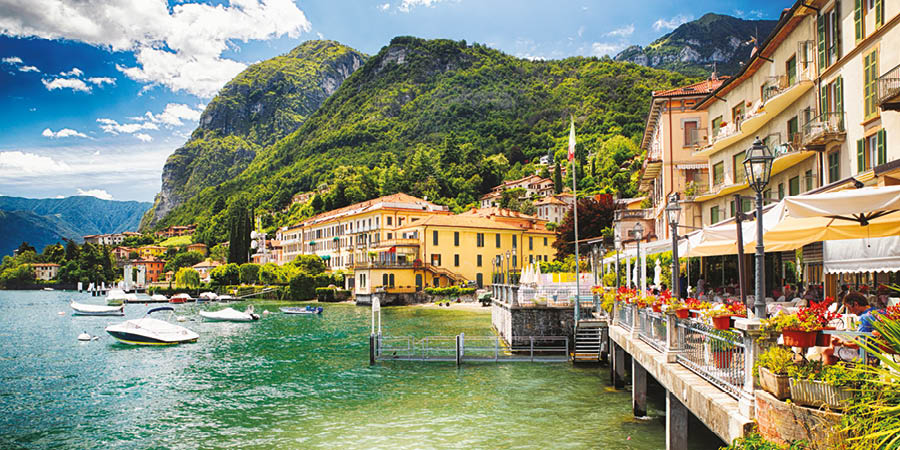 Soak up the beauty of dazzling Lake Como on this spectacular holiday. From our idyllic base in Cadenabbia, we cruise on the sparkling waters, taking in lakeside villages and beautiful villas, and experience one of Switzerland's greatest rail journeys - the iconic Bernina Express.
Adeline Mansueto said: "The Como Lakeside villages such as Verana and Menaggio are waiting to be explored on this fantastic tour. Cobbled streets and market squares set against a backdrop of majestic mountains, each holds their own unique charm and character. The town of Como itself is easily worth spending a day exploring with its magnificent Cathedral, entertaining restaurants, markets and shops - it's the perfect getaway for anyone who loves Italian culture."
2020 might not have been the start to the roaring twenties we hoped for, but with the year now behind us, 2021 promises to bring spectacular adventures on board some of Europe's most iconic railways. We hope that our team and fantastic Tour Managers have helped make the new year feel that little bit more exciting and inspired you to look into your next exciting adventure.
*Prices correct at time of issue.