Ever considered having a romantic meal in an altogether different setting? Set aside the notion of a slap-up dinner in a chain-pub, or an over-expensive boutique restaurant in the city centre, why not do it by rail? We look at three of the most romantic trains on which to enjoy the scenery and the food in the company of a loved one. Combine the relaxing feeling of rail travel with passing scenery and excellent service - for an entirely different experience.
The Glacier Express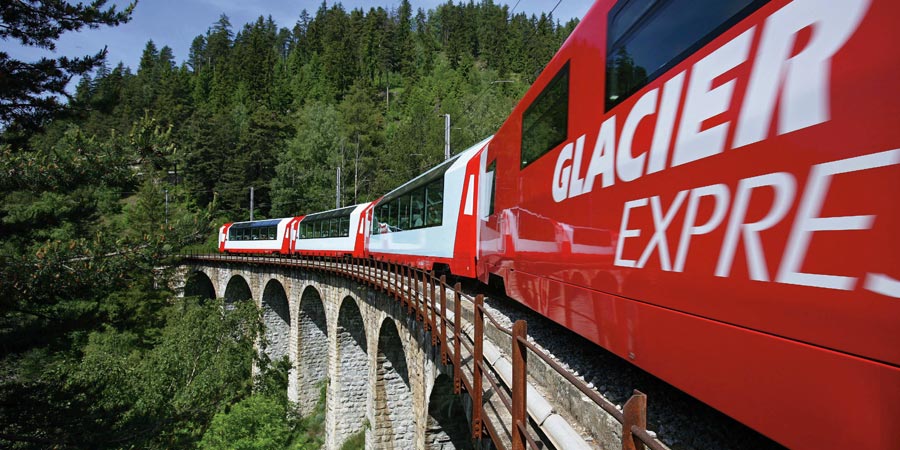 Enjoy time aboard one of Europe's most scenic trains, the Glacier Express. View the passing scenery from the comfort of your panoramic carriage as the delightful Swiss mountain environs cruise by. Mighty peaks, flower-filled meadows and emerald lakes all conspire to make plenty of photogenic real estate, make sure you don't forget your dinner, though.
North Yorkshire Moors Railway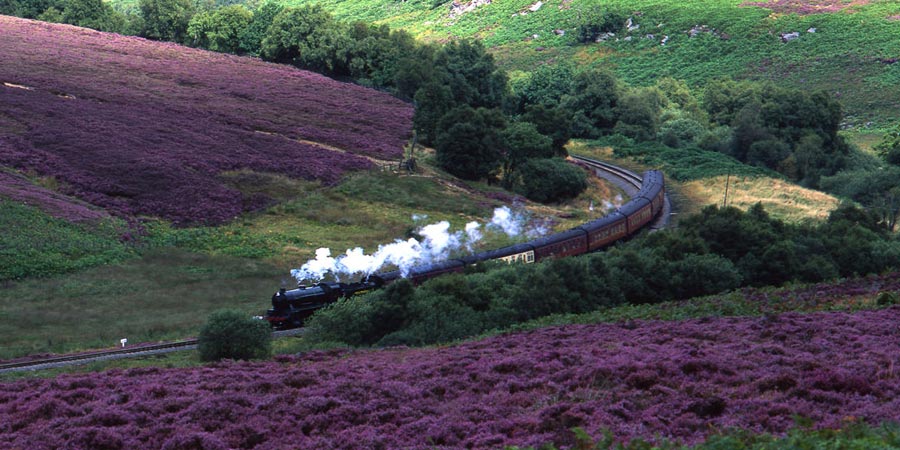 Harking back to the golden age of steam travel, the North Yorkshire Moors Railways exhibits all the hallmarks of a romantic, steam-hauled rail journey. With its restored carriages, mighty steam engine, undulating English countryside and purpose built dining cars - the NYRM is one of the top choices in England for a romantic rail-borne dinner. It also stops at the period-perfect Grossmont station on the way to delightful Whitby, what else could you ask for - apart from good company of course?
The Rocky Mountaineer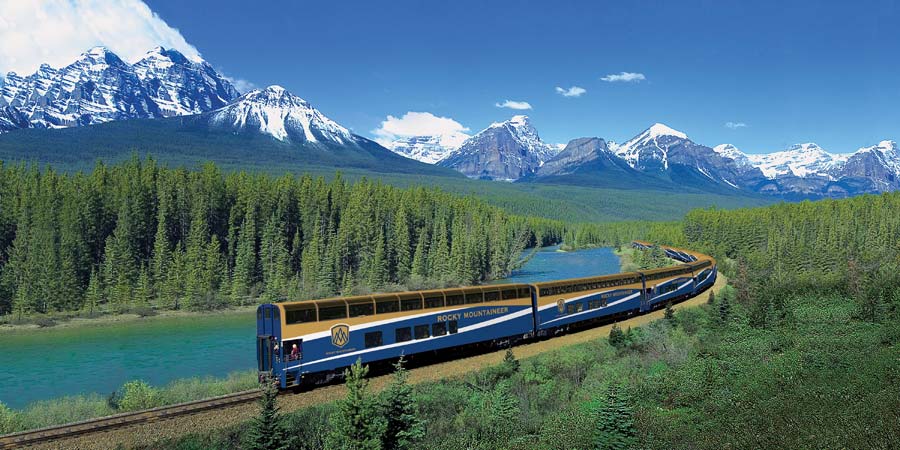 If panoramic views are your thing you need look no further than the Rocky Mountaineer train. With specially designed panoramic 'dome' carriages the Rocky Mountaineer is an expert at showcasing Canada's mesmerising scenery. Vast and unclaimed the Canadian wilderness is delightful to discover from the vantage point of your panoramic carriage, and with excellent service, meals and refreshments thrown in this isn't just a special occasions it's a once-in-a-lifetime experience.