In this series we encourage you to travel by the books, as we take a look at some of the most famous cities featured in literature. Take the train to these historic cities, learning their streets and stories before you arrive, from the pages of the books that made us want to visit. Rail travel in the USA is an exciting business, from Daisy Buchanan to Huck Finn, America's big skies and bigger dreams have made a notable impression on literary history. Find your favourite characters on train tours in the USA, walk the same streets they walked and discover for yourself the inspiration behind some of the most famous characters in the world.
New York City, NY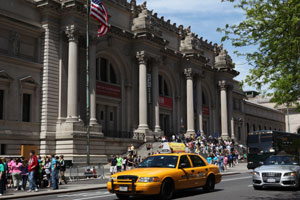 The city that never sleeps has inspired a whole cast of famous and infamous literary legends. New York City has created vastly different landscapes for vastly different writers. Fitzgerald's Big Apple was glitzy, glamourous and full of bright young things, while the city Holden Caulfield roamed was full of angst. Holden's glimmer of hope comes from watching his sister ride the Central Park Carousel, which can still be done today for a mere $3.
If the glamour of Gatsby is more your style, head to 5th Avenue and the Plaza Hotel. It's in this very same hotel the showdown occurs between Gatsby and Tom Buchanan. On your walk down 5th Avenue make sure you pass the Scribner Building and the Scribner's Sons Building, once home to the publishers and editor of literary greats like Hemmingway and Fitzgerald.
There is always the option of adding a little scandal to your life. Covertly meet your lover in the antiques section of the Metropolitan Museum of Art, just like the characters from The Age of Innocence.
Boston, MA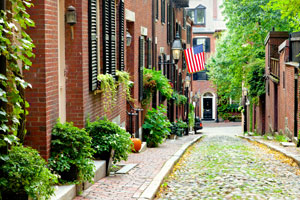 Boston is the birthplace of Sylvia Plath, and the setting for part of Plath's only novel The Bell Jar. Plath grew up in Boston, in the tiny suburb of Wellesley. A walk through this city could help you better understand Plath and her work.
The city is also the birthplace of Edgar Allen Poe, known for his tales of the macabre, and considered the father of the detective story. Head to Poe Corner on Boylston and Charles streets to see the recently unveiled life-size bronze statue of the man himself. The statue depicts Poe striding towards the house he was born in, while a suitcase he carries overflows with the things he is most known for; a human heart and an oversized raven. Despite Poe's famous distain for the city of his birth, Bostonians will hold him in high regard evermore.
Another literary Bostonian son is Ralph Waldo Emerson, famous for his essays on nature and Transcendentalism. His Boston home is open today as a museum dedicated to his life and work, and is much as he left it. Land owned by Emerson is where Henry David Thoreau built his cabin near the now famous Walden Pond.
Baltimore, MD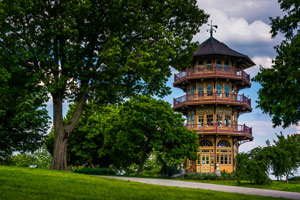 'The City that Reads' has played host to a myriad of famous literary figures over the centuries. The aforementioned Edgar Allan Poe chose to end his days in Baltimore. There is a local tradition to leave pennies on Poe's grave, this begun when schoolchildren collected pennies to erect a monument to him. And every year on his birthday a bottle of cognac and red roses appear on his grave.
Gertrude Stein came to Baltimore when she was eighteen, and her experiences in the city provided the fuel for her earlier novels. F. Scott Fitzgerald also spent time in Baltimore, and there is a park named for him in Bolton Hill. Fitzgerald liked to spend his time at the Belvedere Hotel, which is still open for business today. Visitors to the city can enjoy a drink in the same bar Fitzgerald frequented.
Wherever you're thinking of heading on USA rail tours you're sure to find a slice of literary history with Great Rail Journeys.