The BBC's Great British Railway Journeys with Michael Portillo
Series six of the BBC's Great British Railway Journeys television series sees its presenter, Michael Portillo, continue his travel around Britain by train, re-discovering many of the sights and locations featured in George Bradshaw's book, the Victorian Railway Guidebook. The series is popular with many of our customers, who frequently get in touch to enquire whether our tours include any of the routes and railways featured on the programme. We have therefore compiled a list of all of the Great British Railway Journeys episodes shown to date which have a corresponding GRJ tour - and these are listed on this page.
You can also view the previous Great Continental Railway Journeys series and associated tours including the latest series four by clicking the buttons below.
Great British Railway Journeys by series
Series 6
| | | |
| --- | --- | --- |
| Route | Description | Similar GRJ tour |
| Greenock to Larkhall | From Greenock, Michael Portillo sets sail in the world's last seagoing paddle steamer. | Orkney, Shetland and the Highlands |
| Stirling to Pitlochry | In Stirling, Michael Portillo visits the scene of a bloody battle at Bannockburn. | Orkney, Shetland and the Highlands |
| St Andrew's to Edinburgh | In St Andrews, Michael Portillo pays homage to the birthplace of golf. | |
Series 5
| | | |
| --- | --- | --- |
| Journey | Episode details | Similar GRJ tour |
| Haworth to Huddersfield | Michael visits the home of the Bronte sisters in Worth Valley and Oakworth, with its heritage railway | The Harrogate Flower Show |
Series 4
Series 3
| | | |
| --- | --- | --- |
| Route | Description | Similar GRJ tour |
| Berwick-Upon-Tweed to Morpeth | Michael Portillo discovers Berwick-Upon-Tweed before travelling via Lindisfarne down the Northumbrian coast. | Yorkshire & Northumberland |
| Heysham to Snaefell | Michael Portillo sets sail from Heysham to the Isle of Man | Vintage Railways of the Isle of Man |
| Bray to Dublin | Michael Portillo explores a Victorian jail and finds out about the lions of Dublin Zoo | The Enchanting Emerald Isle |
Series 2
Series 1
| | | |
| --- | --- | --- |
| Route | Description | Similar GRJ tour |
| Todmorden to York | Michael Portillo travels back in time on the Embsay and Bolton Abbey Steam Railway | Yorkshire and Northumberland |
| Settle to Garsdale | Michael Portillo revisits the Settle-Carlisle line and explores the magnificent Ribblehead Viaduct | |
| Windermere to Kendal | Michael Portillo takes a Lake Windermere steamboat tour and visits Wordsworth's home town, Grasmere | Yorkshire and the Lake District |
| Torquay to Totnes | Michael Portillo finds out about Torquay's microclimate and spends some of Totnes's local currency | Torquay & the Eden Project |
| St Pancras to Westminster | Michael Portillo climbs up the clock tower of the Houses of Parliament to hear Big Ben chime | Most of GRJ's European tours depart St Pancras International |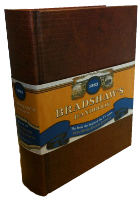 Order a copy of the Great British Railway Journeys book from Amazon.co.uk