Rail Tours in Ireland
Explore the Emerald Isle by train
Picture-postcard countryside, a cheerful welcome, a culture rich with legend, traditional music and dance, and cities and towns that are as engaging as they are historic; these are just a few of the aspects that make Ireland the perfect destination for a rail holiday.
After the briefest of ferry crossings, Great Rail Journeys guests can enjoy an escorted rail tour of Ireland that reveals the best of this enchanting isle, courtesy of a comfortable and punctual rail network that links nearly all major cities and towns.
From kissing the famous Blarney Stone, seeing the breathtaking Cliffs of Moher, and witnessing the outstanding natural beauty around the Ring of Kerry to exploring the exciting and historic cities of Cork, Dublin and Galway, our escorted tours of Ireland provide a joyous feast for the senses.
There are 3 holidays in this category
The Enchanting Emerald Isle
Rugged coastline, beautiful rolling hills and dramatic castles are all within reach on this tour of the Emerald Isle. Our highlights include the Ring of Kerry, Cork and Killarney, the legendary Blarney Stone, the Cliffs of Moher and Ireland's wonderful capital, Dublin.
Departs from May 2017 to September 2017.
SPECIAL OFFER
View Details
Giant's Causeway & Ireland's North
Enjoy the fantastic landscapes of Ireland's north and west on a tour packed with excursions. We visit the iconic Giant's Causeway, the Connemara Coast and vibrant Dublin. Awash with locations that capture the essence of Ireland, this tour is a great place to start as a newcomer to the Emerald Isle.
Departs from May 2017 to September 2017.
SPECIAL OFFER
View Details
Grand Tour of Ireland
Take in Ireland's famous scenery, vibrant cities and wealth of history on a premium tour of Ireland. With the Giant's Causeway, Dublin and Belfast, you really get an authentic taste of the Emerald Isle. Our destination hotels, including Loch Eske Castle are some of the best hotels in Ireland, qualifying this tour for our exclusive Signature stamp.
Departs from May 2017 to June 2017.
SPECIAL OFFER
View Details
Get in touch with one of our Ireland Specialists
Helping you plan your holiday to Ireland...
Lynne

Kathryn

Julie

James
Touring Ireland with Great Rail Journeys
At Great Rail Journeys we want our guests to enjoy a relaxing, rewarding and memorable rail tour of Ireland whilst also offering superb value for money. By including return ferry crossings, all rail and coach travel in Ireland, an itinerary of excursions and activities that showcase the best of Ireland's culture, history and beauty, all overnight accommodation and many meals, everything is taken care of for our guests with no hidden costs to worry about.
This level of customer care is taken one step further by our friendly and knowledgeable Tour Manager who is on hand to answer guests' questions, give assistance whenever required and to provide information about the destinations we visit on our rail tours of Ireland.
We also ensure that your overnight accommodation meets our high standards, choosing good-value hotels that are conveniently located and offer our guests excellent service, facilities and comfort. Often these will be family-run hotels that offer a personal touch and a warm and friendly environment in which our guests can relax.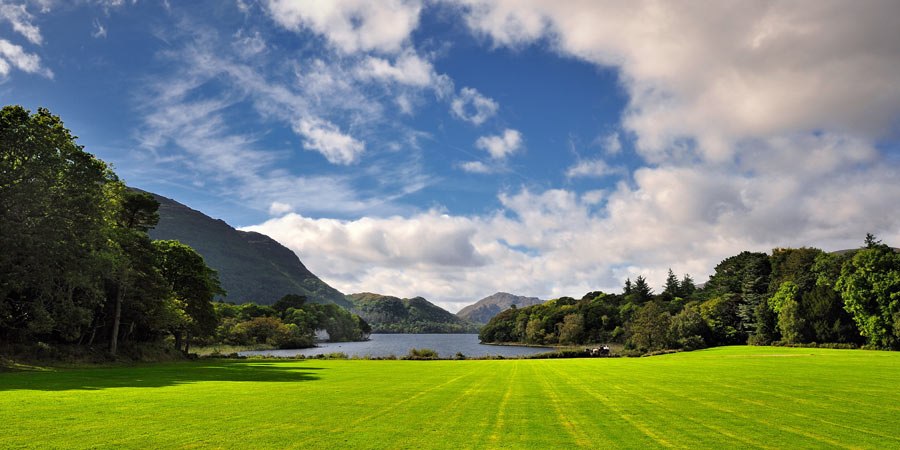 Ireland traveller's guide
Ireland became an independent and self-governing republic following the signing of the Anglo-Irish Treaty in 1922. A complicated and colourful history prior to this saw the originally Gaelic Ireland raided by the Vikings, the Normans and the English and the legacy left by these races is still evident today in aspects of Ireland's language, culture and architecture.
Ireland's geography is diverse. The west is defined by its rugged terrain of limestone coastal cliffs, and inland rolling hills and mountain ranges. The country's highest peak, Carrauntoohil, is located at the centre of the Macgillycuddy's Reeks range in the southwest. Central and eastern Ireland consists of lowland plains and peat bogs with much of the land historically deforested and turned to agricultural use. The remaining woodlands, accounting for around twelve percent of Ireland's total area, provide a valuable habitat for native wildlife and birds.
With an average temperature of 10°C (50°F) throughout the year and rarely experiencing extremes of heat or cold, Ireland's mild climate is largely dictated by Atlantic Ocean currents but can be unpredictable. The mountainous west coast shields the country from the worst of the ocean's winds, making Ireland pleasant to visit at any time. Summers are warm and sunny with long days and in winter the temperature seldom falls below zero.
Historically, much of Ireland's cuisine has been influenced by the country's staple crop - potatoes. Traditional dishes such as Colcannon, a dish of creamed potatoes and cabbage served with melted butter, and champ; mashed potato with spring onions remain popular as does the famous Irish stew, a hearty and warming lamb and vegetable dish. Breads, including soda bread, potato bread and the flatbread farl often accompany meals. Sampling Guinness, Ireland's legendary stout beer, is practically obligatory on any visit.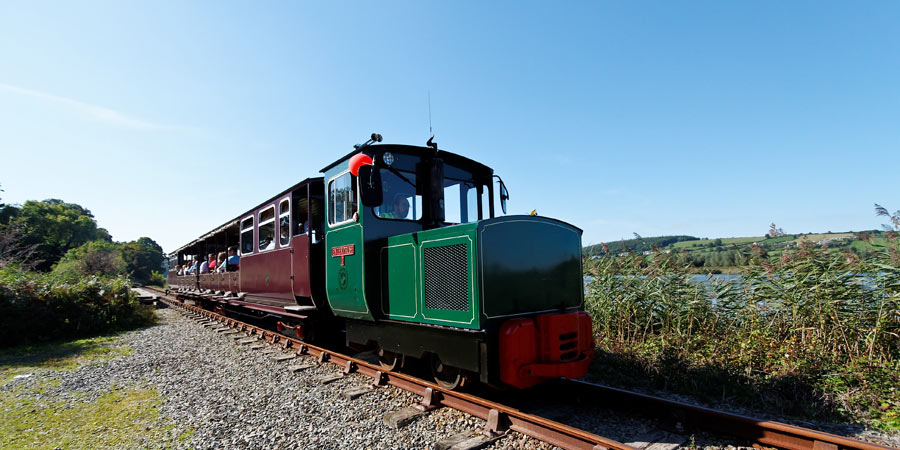 The arts play a major role in Irish life which can be seen in everything from the folk music tradition to the heritage of Celtic art. From the architect James Hoban to Bram Stoker, James Joyce and W.B. Yeats, being escorted through Ireland on tours by train offers a chance to see the country which has inspired some of the world's finest minds.
People often refer to the 'craic' (pronounced 'crack') when discussing having a good time in Ireland. Craic is a Gaelic word for which there is no literal English translation, but the concept of 'craic' is that of having fun in good company. Perhaps the best definition was coined by Bernard Share in Slanguage: The Dictionary of Irish Slang: "Craic - the particular sense of esprit produced by the confluence of drink, romance and music".