Rail Tours in England
Explore a green and pleasant land by train
There are 34 holidays in this category
Alnwick & Edinburgh in Winter
Enjoy a winter tour through Northumberland and Edinburgh, taking in lovely Alnwick and its famous gardens, a night sky safari at Kielder Observatory, and a tour aboard the Royal Yacht Britannia in Edinburgh.
Departs in November 2016.
Northern England, The Scottish Isles & Iceland
Experience the magic of the lands of ice and fire on a magical 12-day cruise aboard the CMV Magellan. Before setting sail to explore some of the remotest destinations in Britain, as well as the culture and nature found in abundance throughout Iceland, take time to discover the north of England, its cities, castles and heritage railways.
Departs in July 2017.
Grand Tour of the UK
Imbued with centuries of history and culture, the UK is one of the most rewarding nations to travel around. Explore the length and breadth of Britain on this outstanding tour of the island. Discover ancient attractions, modern cities and wild landscapes from the rugged Rannoch Moor to the inspiring Stonehenge.
Departs from May 2017 to September 2017.
SPECIAL OFFER
View Details
Vintage Railways of the Isle of Man
Reminiscent of a bygone age, the Isle of Man is famous for its stunning coastline, superb sandy beaches, spectacular scenery and gentle pace of life. This charming island also boasts some of the most impressive heritage railways found anywhere in the British Isles, not to mention the historic horse-drawn trams.
Departs from September 2016 to October 2016 and from April 2017 to October 2017.
SPECIAL OFFER
View Details
Chatsworth & The Peak District
The spellbinding Peak District awaits on this wonderful tour. We take a tour of Buxton, discover the beautiful surrounding countryside, explore Crich Tramway Village, admire the stunning Ecclesbourne Valley by rail and visit Chatsworth House.
Departs from May 2017 to August 2017.
SPECIAL OFFER
View Details
Yorkshire & Northumberland
Scenic rail journeys bring to life the history and wild, natural beauty of Yorkshire & Northumbria on this wonderful 8-day tour. Following in Viking and Roman footsteps, we visit historic York, Bamburgh Castle and Lindisfarne, as well as taking in the glorious Alnwick Gardens.
Departs from September 2016 to October 2016 and from April 2017 to October 2017.
Late departures available
SPECIAL OFFER
View Details
Bath & Bristol Christmas Markets
Discover the beautiful West Country in the run-up to Christmas on this exciting break. We visit the Christmas Markets of bustling Bristol and glorious Bath and enjoy a steam railway and charming Lacock Abbey.
Departs from November 2016 to December 2016.
Britain's Roman Heritage
Travel through Britain's incredible Roman past, on a historical tour filled with fascination. Discover the ancient Roman village of Vindolanda, the stunning Roman Baths of Bath, and the grand Roman Villa at Chedworth, on a tour that explores the influence of Britain's Roman heritage.
Departs from May 2017 to September 2017.
SPECIAL OFFER
View Details
Canterbury & the Railways of Kent
Known as the 'Garden of England', Kent boasts beautiful countryside and historic sites. Experience the much-loved Churchill family home Chartwell, two vintage steam railways, and the old-world city of Canterbury.
Departs in September 2016 and from April 2017 to September 2017.
Late departures available
SPECIAL OFFER
View Details
Coastal Cornwall & its Captivating Gardens
Discover the very best of Cornwall as we explore this beguiling county. From our base in picturesque Falmouth, we encounter Cornwall's charming harbours and fabled Land's End, we discover the enthralling Eden Project and Lost Gardens of Heligan.
Departs from May 2017 to September 2017.
SPECIAL OFFER
View Details
Get in touch with one of our England Specialists
Helping you plan your holiday to England...

Phil

Lori

Julie

James
Although complaining about the state of the railways seems to be a popular English pastime, in truth the country has an efficient and modern inter-city and regional rail network. This enables holidaymakers to explore England's beautiful landscapes and historic towns and cities, from countryside to coast, in comfort and ease.
In addition to its national rail network, England also boasts a collection of around seventy heritage railways. Located throughout the country, typically in areas of historic interest or outstanding natural beauty, our guided tours on England's heritage railways recreate a golden era of train travel and offer an unforgettable railway experience.
Travelling in England with Great Rail Journeys
Great Rail Journeys offers customers a range of exciting, enjoyable and memorable rail holidays in England. Whether marvelling at the breath-taking scenery of the Lake District, discovering the beautiful landscapes and charming villages of Yorkshire, or sampling the coastal highlights of the English Riviera in Devon and Cornwall, every itinerary we create is designed to offer the most enjoyable experiences at the best value for money.
All transport, quality accommodation, an itinerary of entertaining excursions and activities and, depending upon the tour, selected meals are included in the cost of our rail tours of England. Our customers also benefit from the services of an experienced, friendly and knowledgeable Tour Manager who will provide assistance, answer questions and ensure that you get the maximum enjoyment from your trip.
We hand-pick our overnight accommodation, ensuring that it is conveniently located and offers the high standards of comfort, service, quality and value that our customers expect. Often these will be family-owned or run establishments which offer customers a more personal service and relaxed environment.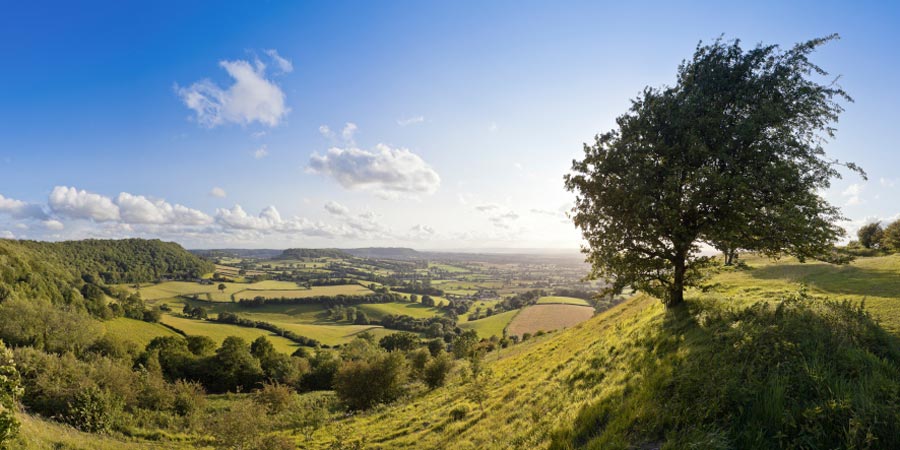 England traveller's guide
England manages to cram an incredible historical, cultural and natural legacy into a compact geographical space. Diverse and cosmopolitan, England has something to surprise and delight everyone. London, the capital city, is the country's political and economic hub, home to the Queen and Royal Family and offers a wealth of historic and modern attractions, famous landmarks, museums, galleries and world-class shopping and dining opportunities. England's other great cities - including Birmingham, Manchester, Nottingham, Bath, York and Newcastle - are similarly compelling.
Rural England, meanwhile, is renowned for the natural beauty of locations such as the Lake District, Salisbury Plain, Dorset's Jurassic Coast and Derbyshire's Peak District. England's unique and entertaining coastal resorts, many of them established in Victorian times, are equally unmissable in summer.
England's climate
England enjoys a temperate climate, which means that summers are generally warm, winters mild and extreme temperatures rare. Rainfall can and does occur at any time of year in England although autumn is typically the wettest season. Generally the south of the country enjoys slightly more warmth and sunshine than the north, but the English are philosophical about the weather and rarely let it spoil their enjoyment of outdoor activities.
English culture and cuisine
The English are slightly reserved by nature and their social culture rests upon politeness, good manners and a sense of fair play. Mentioning anything about the weather is a good way to spark a conversation, but the English also have an excellent sense of humour. Despite strong competition from coffee, tea remains the national drink and popular English dishes include fish and chips, roast dinners, meat pies - particularly steak and kidney, and sausages and mashed potato (a.k.a. 'bangers and mash'). A thoroughly multi-racial society means that England has wholeheartedly embraced international cuisine, with Indian, Chinese and Asian food enjoying particular popularity. England is renowned for its beer which is deeply-rooted in the country's culture and history and is available in many different styles and strengths.
Guided rail tours in England - Traveller's notes
Guests on our guided tours of England are normally British so there is very little we can tell them about England as a whole. However, each region of England has its own peculiarities and local customs which can appear alien to the casual traveller. One area where this is particularly distinct is in regional dishes. For example the parmesan chicken, which is a street food adaptation of the Italian pollo parmigiana, is a favourite in a small area of North Yorkshire but even as little as fifty miles away is unheard of. For more information on our guided tours of England please call 01904 521 936.