Rail Tours in Vietnam
Delve into the history, culture and spirituality
Beyond its compelling cities, Vietnam enjoys an unhurried way of life and travelling through this beautiful country by train is both relaxing and eye-opening. Mountainous landscapes and lush rainforest are interspersed with agricultural land, where water buffalo graze and farmers still use traditional methods to cultivate their rice paddies.
In recent years Vietnam's rail network and trains have been upgraded, and whilst high speed trains have yet to appear the existing trains are safe, comfortable and air-conditioned, making rail tours of Vietnam a pleasant and rewarding experience.
More than 2,600 kilometres of railway connects Vietnam's most unmissable cities: Hanoi, Hue, Danang and Ho Chi Minh (formerly Saigon), following the country's rugged and scenic coastline where some of South East Asia's most pristine and idyllic beaches are found. Three branch lines extend from this main route, enabling visitors to explore Vietnam's inland towns and villages.
There are 2 holidays in this category
Vietnam, Cambodia & The Mekong Delta
Explore the fascinating intertwined countries of Vietnam and Cambodia, from the bustling
metropolis of Ho Chi Minh and the ancient kingdom of Angkor Wat, to the spectacular natural
beauty and unmistakable outline of Halong Bay and the waterways of the Mekong Delta.
Departs from November 2016 to December 2016 and from January 2017 to December 2017.
Late departures available
SPECIAL OFFER
View Details
Premium Vietnam & Cambodia
Discover the true flavours of Vietnam and Cambodia on a magical tour of the culture and cuisine of these two mysterious destinations. Take in the beauty of Halong Bay and cruise the Mekong Delta, sample authentic street food in Hue and a Khmer feast in Siem Reap, and explore the Cambodian temple city of Angkor Wat.
Get in touch with one of our Vietnam Specialists
Helping you plan your holiday to Vietnam...

Julie

Phil
Lynne

Lori
Rail tours of Vietnam with Great Rail Journeys
With every escorted rail tour of Vietnam that Great Rail Journeys offers we place equal emphasis on providing superb value for money and the most imaginative and exciting itinerary of excursions that highlight Vietnam's cultural, historic and natural wonders.
Flights, train travel and other modes of transport, overnight accommodation, a varied programme of excursions and activities and selected meals are all included in the price of your Vietnam train holiday. The services of an experienced Tour Manager are also included and they will be available whenever needed to provide assistance or offer information about the destinations we visit in Vietnam.
We endeavour to choose overnight accommodation that offers the best combination of value, location, comfort and facilities, opting where possible for family-run hotels which give our guests greater personal service in a relaxed and friendly atmosphere.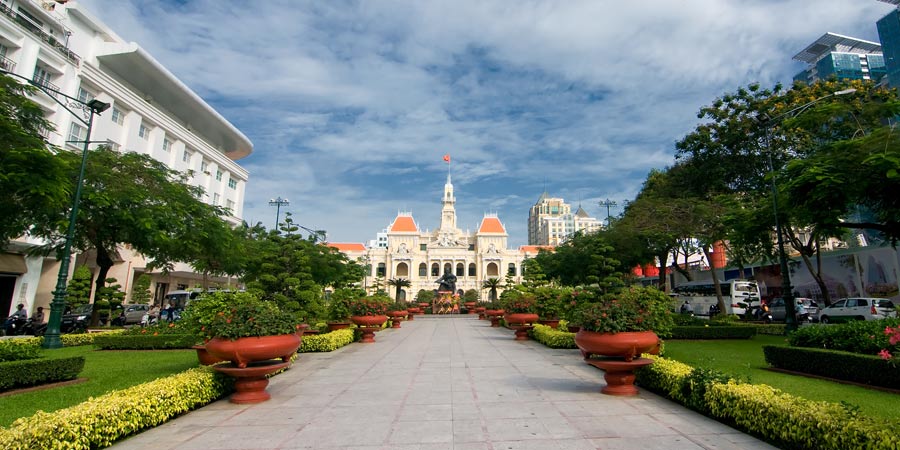 Vietnam Traveller's Guide
Situated beneath China and bordered by Laos and Cambodia to the west, Vietnam curves in a long, graceful 'S' beside the South China Sea. In the course of a long and eventful history, Vietnam gained independence after a thousand years under Chinese rule.
Between 1862 and 1945 Vietnam became a French colony following a series of military conquests. Political instability and a further three decades of war, culminating in the Vietnam War which devastated the country between 1954 and 1975 followed. Unbowed, the Vietnamese nation emerged from this turmoil, rebuilding and reforming their country. Today the Vietnamese people are peaceable, hospitable and unfailingly optimistic.
This colourful history has left an indelible mark upon Vietnam's towns and cities; nineteenth-century buildings in the French-colonial style stand beside exquisite Vietnamese temples and pagodas, whilst numerous museums and monuments recall times of conflict.
Although Vietnam occupies a tropical/subtropical region, its climate varies. In general terms the far south of the country is consistently hot and humid, central regions are hot but drier except during May to November's sporadic monsoon season and the mountainous north is the coolest and wettest region.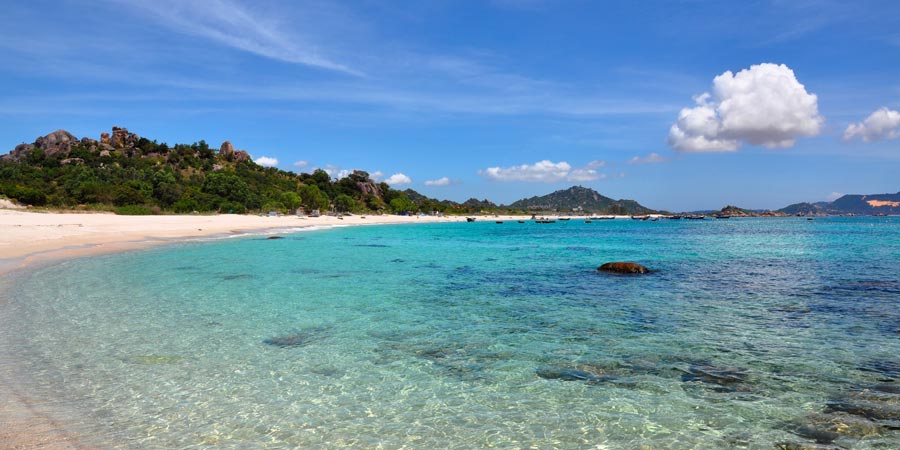 Vietnam's famous cuisine is exciting, varied and unmissable. Perfectly balancing the freshest ingredients with herbs and spices, even the simplest dishes are memorably delicious. Pho, a seasoned broth of fresh rice noodles and herbs accompanied with beef or chicken, is practically the national dish and is enjoyed throughout Vietnam.