Rail Tours in China
Rail Holidays in the Land of the Dragon
Touring China by train with Great Rail Journeys is an eye-opening experience - there is so much to take in that you won't want to miss a moment. It's no surprise that the world's longest established civilization should possess a wealth of stunning antiquities. The Great Wall, Forbidden City and Terracotta Warriors are among the most famous, but ancient temples, towns and treasures awaiting discovery throughout this country.
In contrast, China's modern major cities seem dazzlingly futuristic. Yet beneath the glittering skyscrapers, neon-lit shopping malls and cosmopolitan buzz of destinations such as Shanghai and Beijing a heart of centuries-old Chinese history still beats.
When we leave the city and journey by train into China's countryside a host of thrilling landscapes is revealed. From mist-shrouded mountain ranges to bamboo forests, lush green rice paddies to arid desert and even pristine white-sand beaches fringed by palm trees; China has natural beauty in abundance.
Possessing one of the largest, fastest, safest and most modern rail networks in the world, there is no more comfortable and enjoyable way to experience the magic and beauty of China than by train.
There are 6 holidays in this category
Grand Tour of China
A dizzying mix of ancient cultures, tumultuous history, breathtaking natural beauty and dynamic urban landscapes, China is a feast for all the senses. Magnificent Beijing, the legendary Terracotta Warriors, captivating pandas and a cruise through the Three Gorges combine to offer an unforgettable experience.
Departs from April 2017 to November 2017.
SPECIAL OFFER
View Details
The Harbin Ice Festival
Discover the enigmatic culture of China on a tour that celebrates its fascinating cities and sights during the Harbin Ice Festival. We visit Beijing, Xian and Shanghai on a captivating tour that captures the essence of this spellbinding country.
Departs in January 2017.
Late departures available
Beijing to Tibet - 'Across the Roof of the World'
Join us on an epic journey to the 'Roof of the World', and explore the mystical Himalayan Kingdom of Tibet, one of the most iconic nations in Asia. We start our journey in Beijing, China's vibrant capital, before traversing varied and diverse landscapes, and climbing to the mystical city of Lhasa on board arguably the most remarkable railway journey in the world.
Departs from May 2017 to October 2017.
Around the World in 51 Days
Beginning and ending in London, we travel just under 23,000 miles across the globe on this incredible worldwide adventure. Starting in the iconic 'Big Apple', we chart a course across the heartland of America, to the West Coast. From there, we cross the Pacific into Asia and immerse ourselves in the rich legacies of China, before boarding the iconic Tsar's Gold Train for the journey across Russia. For the final leg of the journey, we head into central Europe, south through the imperial cities to Venice, boarding the luxurious Simplon-Orient- Express for the journey home.
.
Departs in August 2017.
The Trans-Siberian: Moscow to Beijing
Let the Tsar's Gold Train take you on an incredible adventure across almost half of the surface of the world from the ornate splendor of Moscow to the bustling beauty of modern Beijing, through remote Siberia, beautiful Mongolia and the vast landscapes of the Gobi Desert.
Departs from May 2017 to September 2017.
The Wonders of China
Take a captivating journey through time as we embark on an enthralling discovery of China's cultural highlights. Boasting ancient, natural and modern wonders, we travel from vibrant Beijing to the iconic Terracotta Warriors, the rural idyll and majestic limestone peaks of Guilin, and the superb architectural legacies of Shanghai.
Departs in September 2017.
SPECIAL OFFER
View Details
Get in touch with one of our China Specialists
Helping you plan your holiday to China...

Kathryn

James

Lori

Phil
Exploring China with Great Rail Journeys
Combining excellent value for money with an itinerary of exciting excursions that capture the essence of this captivating country, an escorted tour of China with Great Rail Journeys offers an unforgettable introduction to the 'Land of the Dragon'.
We make your adventure in China as enjoyable and worry-free as possible. The cost of your rail holiday includes all flights and other travel costs, hotel accommodation and a generous selection of meals, a programme of sightseeing tours, excursions and activities and the services of our professional and knowledgeable Tour Manager throughout your visit.
As relaxing in good accommodation is an important aspect of your train holiday in China we take care to choose those hotels which score highly for the convenience of their location and the quality of service and guest facilities they provide. On many occasions we'll pick reputable family-run hotels for the additional value, service and informal atmosphere they offer.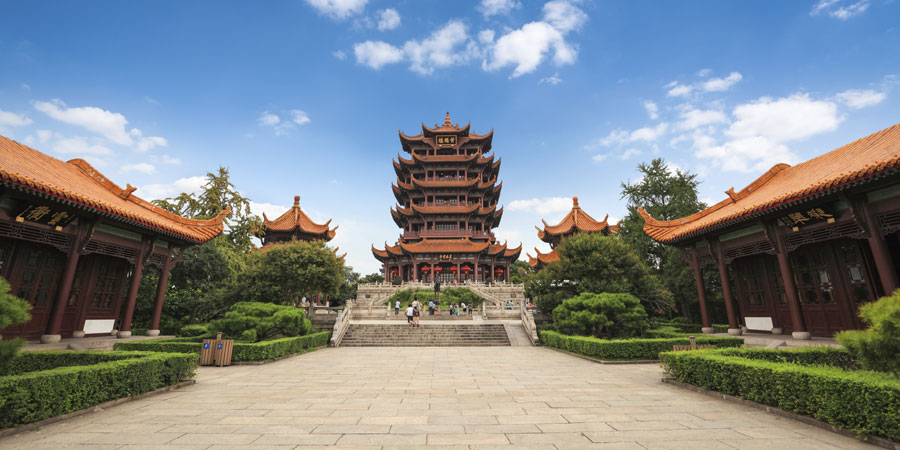 China Traveller's Guide
With more than 1.5 billion inhabitants China is the world's most populated country but, occupying a land mass of almost ten million square kilometres in East Asia, it is also the world's third largest country.
Historically, Chinese civilization is believed to have originated around five thousand years ago in the Shang Dynasty. The emperors of successive dynasties ruled China until the beginning of the twentieth century (with the exception of a brief period of Mongol rule between 1271 and 1368) when Chinese Nationalists ousted the Qing dynasty in 1912. A subsequent period of civil war between Chinese Communists and Nationalists lasting more twenty years culminated in victory for the Communists and in 1949, The People's Republic of China - the country's official title today - was established.
Due to its size, China has several different climatic zones, ranging from cold-temperate to tropical, in which rainfall and temperature vary significantly. Broadly speaking, the majority of China's provinces experience cold, dry winters and warm (sometimes hot) wet summers.
Food plays a fundamental role in Chinese culture. The addition of new recipes by successive dynasties throughout China's long history plus the emergence of cuisines unique to different regions has resulted in an almost limitless variety of dishes. Rice, noodles, dumplings or buns are the main constituent of a Chinese meal, whilst vegetables, meat or fish are considered 'accompaniments'. Chinese food is prepared in bite-sized pieces to be comfortably eaten with chopsticks. Popular Chinese dishes include Chow Mein; noodles stir fried with soy sauce and shredded beef, chicken or pork, seafood or egg; Wonton; a pastry wrapper filled with minced pork, fresh vegetables and seasonings, and cooked and served in a chicken soup and Kung Pao chicken; a spicy, stir-fried dish of chicken, vegetables, peanuts and chillies originating in the Sichuan province.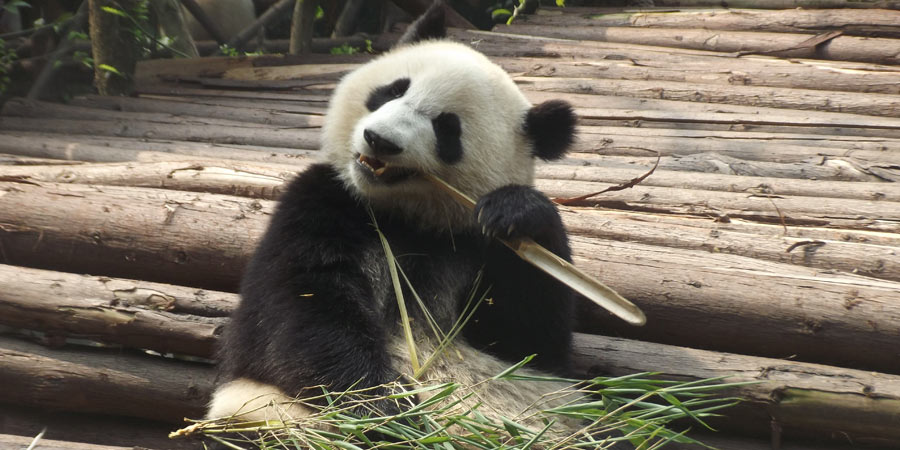 Western guests crossing China by train are often confused by the Chinese tipping culture. In the West tipping is a sign of gratitude but in China it is seen as charity. In almost all areas of China tipping is considered impolite and may cause offence. It is not uncommon for restaurants to enforce a no-tipping policy.
Historically, the use of knives and forks for dining was considered barbaric since in Chinese culture these items are considered as weapons, hence the use of chopsticks.
There has been much large scale development in China and rail travel is in the vanguard of this recent surge. China even operates the highest altitude rail service in the world with pressurised cabins to compensate for the lack of oxygen.