Rail Tours in Botswana
Venture into wild and beautiful Botswana by train
On a continent which prides itself upon the breadth of its cultural experiences, awe-inspiring landscapes and wildlife encounters, Africa's Republic of Botswana surpasses all expectations to deliver an adventure in escorted rail travel which, for once, genuinely justifies the description as a once-in-a-lifetime experience.
Safe, politically-stable and - the result of British colonization - English speaking, Botswana offers a travel experience unlike any other. A first-class safari destination, Botswana is paradise for wildlife enthusiasts: there are, for example, more African elephants here than in any other country on earth. An incredible diversity of natural habitats which encompasses everything from the arid Kalahari Desert to the lush Okavango Delta offers unparalleled opportunities to spot not only big game, but also rare mammals and countless species of colourful exotic birds.
Few experiences can compare with that of cruising at sunset along the Chobe River in Botswana's Chobe National Park, and sighting a group of hippopotamuses in the water, or a basking crocodile or two along the shore.
Botswana possesses its fair share of diverting, modern and culturally-rich towns and cities, but few visitors could disagree that it is the country's unspoilt natural treasures which provide the most compelling reason to visit. Travelling in comfort with Great Rail Journeys on an escorted tour in Botswana is, without doubt, the most pleasurable and memorable way to experience the large-scale natural spectacle on offer.
There are 2 holidays in this category
Victoria Falls, Cape Town and the Garden Route
Marvel at the natural wonders of southern Africa on this incredible adventure. Join the sumptuous Pride of Africa for a truly elegant journey in luxurious air-conditioned suites with 5-Star service. Later, enjoy a safari in Botswana and bask in the majesty of Victoria Falls.
Departs in October 2017.
Dar Es Salaam, Victoria Falls & The Pride of Africa
Explore the magnificent attractions spanning Africa on this incredible adventure aboard the luxurious, 5-Star Pride of Africa train. Journey across lush wildernesses and dusty desert plains, taking in natural wonders, rare creatures and spending time in cosmopolitan cities.
Departs in January 2017.
Get in touch with one of our Botswana Specialists
Helping you plan your holiday to Botswana...
Lynne

Phil

Kathryn

James
Discovering Botswana with Great Rail Journeys
Botswana is a unique and unforgettable destination and at Great Rail Journeys we make every effort to ensure that our guests enjoy the most wonderful experience of their time here. Taking care of all travel and accommodation arrangements allows our customers to sit back and enjoy the journey through some of the Africa's most beautiful landscapes, whilst a full and varied programme of excursions and activities showcases Botswana at its best.
Providing exceptional quality and value for money lies at the heart of our escorted rail tours in Botswana and the price of the holiday includes scheduled flights to and from Africa, all travel arrangements during the trip, a high standard of hotel accommodation, an itinerary of memorable sightseeing tours, local experiences and activities and a selection of meals. Each tour is accompanied by a friendly and knowledgeable Tour Manager who is always available to provide customer assistance, answer questions and offer useful information regarding the places visited.
We take the same care in choosing suitable hotels, hand-picking those which offer the best combination of comfort, service, guest facilities, location and value. From the point at which our customers join us until the moment we part they are assured of the best care and attention and a truly worry-free and rewarding experience of Botswana.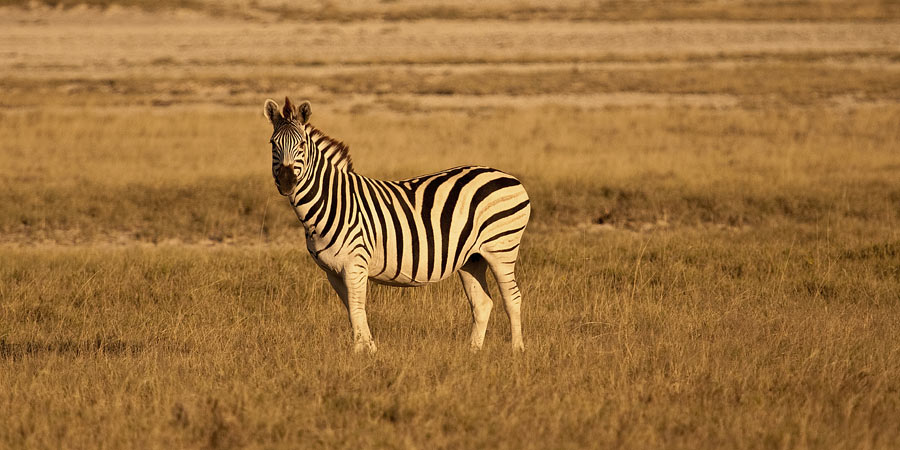 Great Rail Journeys is the UK's longest-established specialist rail tour operator and our customers benefit from the reassurance that we are members of ATOL, AITO, and ABTA and that any flights we provide are, where applicable, protected by the CAA.
Botswana traveller's guide
The land that is today known as Botswana is thought to have sustained flourishing farming communities since the seventh century. In the fourteenth century the land fell under the control of the powerful Tswana people who gradually migrated from the north of Africa to establish a new state which would prosper from agriculture, cattle herding and hunting. The rule of the Tswana people was undermined in the nineteenth century by the emergence of other settlers. These included the Boers, who fought with British colonists for control of Botswana. The local Tswana rulers allied with the British to defeat the Boers and Botswana became a British protectorate in 1890, remaining so until it gained independence in 1966.
Botswana is landlocked between Namibia, Zimbabwe and South Africa and experiences a subtropical desert climate which broadly results in two seasons. The wet season, summer, spans the months from November to April with January and February the wettest months. Torrential downpours can last from a single afternoon to several days.
In march and April, temperatures are hospitable and rain becomes increasingly sporadic. In the dry season - winter - which lasts from May to October, humidity is low and the chances of any rainfall are slight. In the hottest months of September and October daytime temperatures can reach 38C (100F), cooling only marginally at night whilst in May the temperatures are considerably more hospitable, attaining an average maximum of 28C (80F).
Botswana's agricultural heritage informs much of the nation's cuisine and food tends to be wholesome, tasty and based around fresh meats, cereals and vegetables. Sorghum wheat or maize are traditionally made into a porridge (bogobe) which accompanies dishes such as the popular seswaa - a heart stew of salted beef and onions. Other specialities include serobe, a hot dish of finely chopped animal intestines, offal and fat; Vetkoek, a ball of deep-fried dough which is cut in half and filled with minced and spiced meat and Mopane, a caterpillar-like worm which may be boiled, roasted or deep fried. Rooibos tea is a popular hot beverage whilst home-brewed beer, and especially ginger beer, and extremely potent palm wine are the most commonly encountered alcoholic drinks.
If you wish to take a photograph of someone in Botswana it is polite to ask their permission. This can be achieved with rudimentary sign language if verbal communication is impossible due to language differences.
Never point at a person or object with your index finger; this is deemed unacceptably impolite. Public displays of affection, standing or walking with your hands in your pockets, touching other people and using your left hand are similarly considered poor etiquette.