The History of Great Rail Journeys
Providing Escorted Worldwide Rail Holidays for 50 Years
Great Rail Journeys brings you the best in escorted holidays by rail across the globe. With an array of exciting destinations to choose from, a Great Rail Journeys tour takes inspiration from the 'Golden Age' of travel, transporting you by rail for a leisurely experience where the travelling becomes just the start of the adventure.
With a history going back 50 years, Great Rail Journeys has developed from humble beginnings into the UK's leading provider of escorted holidays by rail. Like many great tales, this origin story starts with an adventure between friends, an exciting journey, and, unusually, an ancient pharaoh.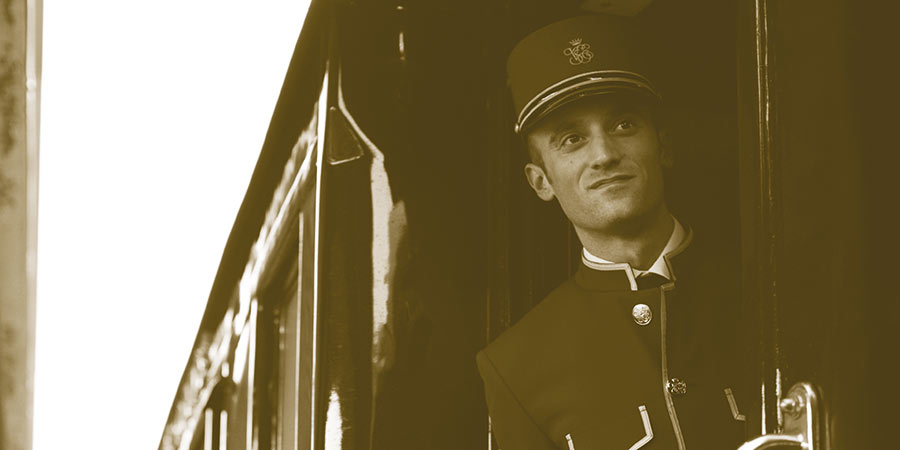 The beginning 1973

It all began in 1973, with the now famed 'Treasures of Tutankhamun' tour, which saw an exhibit of ancient Egyptian relics from the British Museum make their way around the globe. Intrigued to see the pyramids for themselves, and inspired by the promise of far-flung adventures, friends and British Rail colleagues Ian Macbeth and Peter Henry began making plans. Their aim was to journey across Europe, through northern Africa and into Egypt by train, a daunting feat in the '70s, when border controls were flimsy and railway lines were years away from global standardisation. The distance between London and Cairo by air is approximately 2,000 miles, but routed through Belgium, Germany, Austria, former Yugoslavia, and Greece, what would be a four-and-a-half-hour flight today suddenly looks a lot more complicated. Yet who better prepared for whatever difficulties might come their way than experienced railwaymen Macbeth and Henry? With decades of knowledge between them, the journey planning was ambitious, yet adventurous. Accompanied by their first customers, fellow British Rail employees and budding explorers Charles Galloway, Bruce Masters and Ron Barby, the daring gang made their way to the Valley of the Kings by train - a truly epic journey by rail.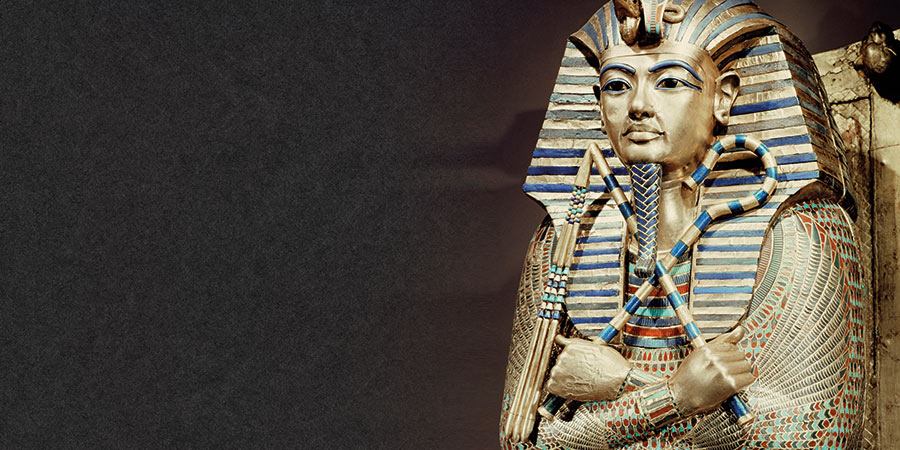 The first holidays by rail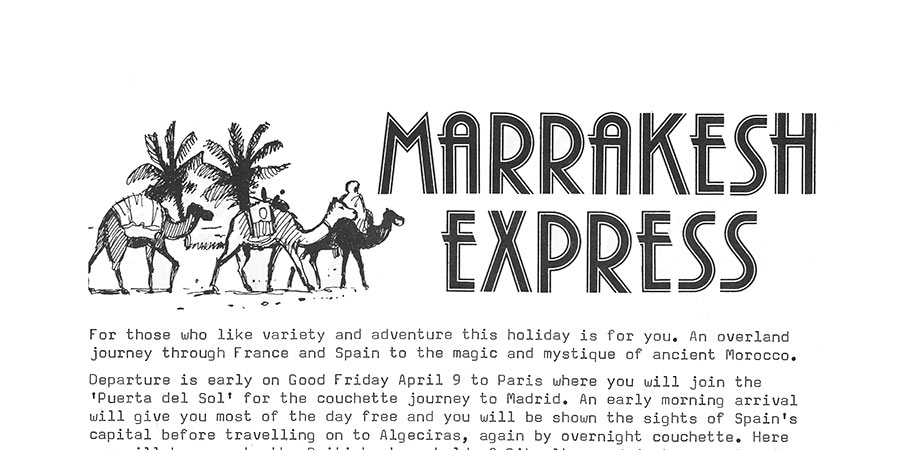 Over the next few years, their escapades continued to push boundaries, and minor brushes with disaster only heightened the experience. On that first trip, the breaking Arab-Israeli war almost left them stranded in Alexandria; on the next, a 1974 trek to Morocco, dense fog over the English Channel disrupted their carefully-planned itinerary, leaving them with only their professional know-how to re-route the journey on the fly, and continue on successfully to Rabat, Casablanca and Marrakesh - destinations many British travellers wouldn't consider exploring for decades yet.
Travelling a full twenty years before the creation of the Channel Tunnel, these incredible antics took advantage of ferries, local rail routes and an intimate knowledge of logistics in their execution, not forgetting a dash of courage; yet the experience of taking the scenic route instilled in Macbeth and Henry the importance of the journey.
The birth of Mac Tours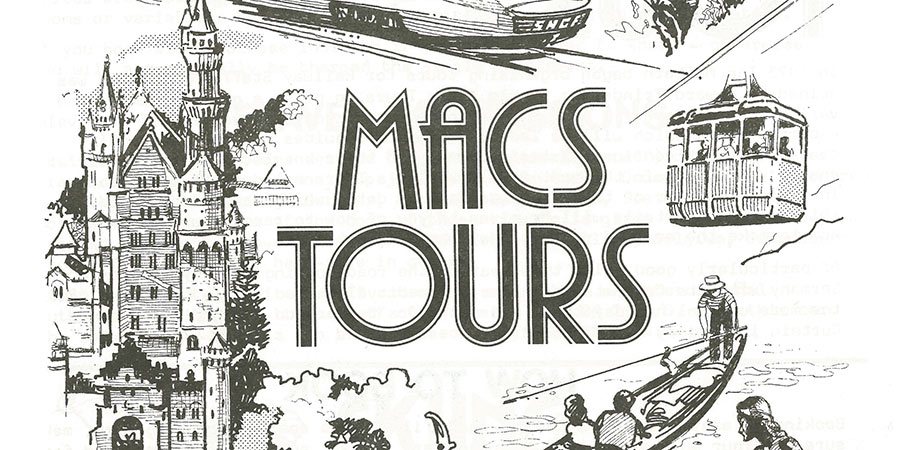 The idea of foreign travel was still in a state of relative infancy, and soon the endeavours of these intrepid railwaymen caught the attention of those around them. Establishing themselves under the name "Macs Tours", Ian Macbeth and Peter Henry encouraged friends, family and fellow British Rail employees to try a holiday by rail for themselves, and soon found a market organising exciting escapes across the globe. Then as today, each itinerary was researched with passion, and their ethos of bringing life-changing experiences to a new audience is as clear now as it was then. Among the trips available to early customers of Macs were holidays to Scotland, Germany, Scandinavia, Russia, America and Canada - destinations, and in some cases itineraries, that are still popular with customers today. Th roughout these early enterprises, they kept making headlines with their boundary pushing holidays - followed eagerly by Rail News' readers who relished the chance to hear all about their exploits, and spurred on by an ever-increasing pool of customers keen to see the world.
To York and the 1980's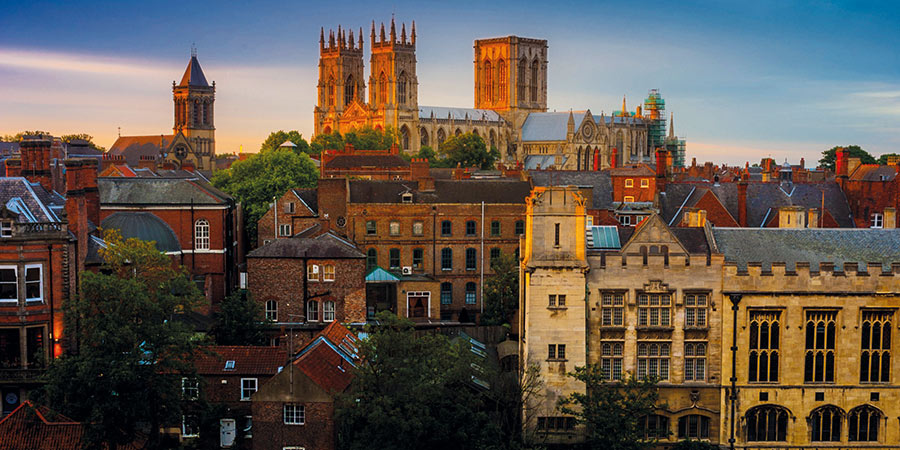 In 1979, Macs moved from the bright lights of the British capital to York, a quaint medieval city in Yorkshire, and home to the National Railway Museum. By now a semi-professional side-project, its operation based in Macbeth's spare bedroom, the fledgling tour company rose to greater acclaim in 1980, with the joining of another railway expert Howard Trinder. Trinder's northern network connections and expertise helped Macs reach an even wider number of clients, and that year they launched a new range of escorted tours to Switzerland, Austria, Italy and Budapest - a far smoother holiday than the original, independent capers of Macbeth and his railway buddies - yet with all the romance of rail travel. Macs Tours was now in full swing, and the first brochures were created by Macbeth and Trinder's colleagues in the British Rail typing pool in exchange for boxes of chocolates.
As the '80s drew to a close, big changes were afoot for British Railways. Privatisation hung in the air, and soon Macbeth and Trinder found themselves out of a day job. Ever entrepreneurial though, the two men decided to turn their rail holiday hobby into a full-time endeavour, eventually expanding their client base from British Railway employees to the wider public. The concept gained popularity, and the enterprising duo never looked back.
In 1991 they made the move to more permanent business premises in the centre of historic York. The company grew, using more Tour Managers to escort passengers from start to finish, and expanding their programme into Australia and India.
To the 90's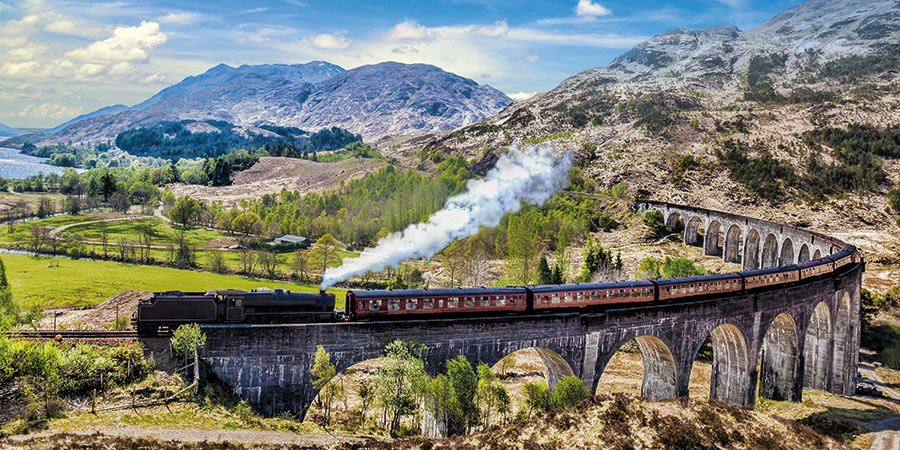 In 1996 they changed the company name to Great Rail Journeys, bringing to life their ambitions, and accomplishments, in organising holidays across the globe, and by 2005 the touring company that had started with fi ve railwaymen on an Egyptian adventure, was taking 20,000 holidaymakers a year on tour. Whilst the original founders have all since retired, Great Rail Journeys has continued to go from strength to strength. Today the company is the UK's leading provider of escorted holidays by rail, sending more than 50,000 people a year on unforgettable holidays, backed by 156 staff in an ever-expanding York office, as well as a pool of Tour Managers that now includes more than 300 consummate professionals, each one dedicated to the task of helping deliver award-winning escorted tours. To that, Great Rail Journeys is now in possession of more than a few accolades, most recently being crowned with the title of "Best Rail Holiday Company" in the British Travel Awards in both 2015 and 2016, as well as a proud recipient of the prestigious Times & Sunday Times Travel Award for "Best Escorted Tour Operator." The future seems sunny, with over 60 destinations available and new itineraries being added all the time; from thirteen days spent uncovering ancient Persian culture in Iran, to journeys aboard some of the planet's most awe-inspiring railway lines, including Switzerland's Glacier Express and Canada's Rocky Mountaineer.
To the future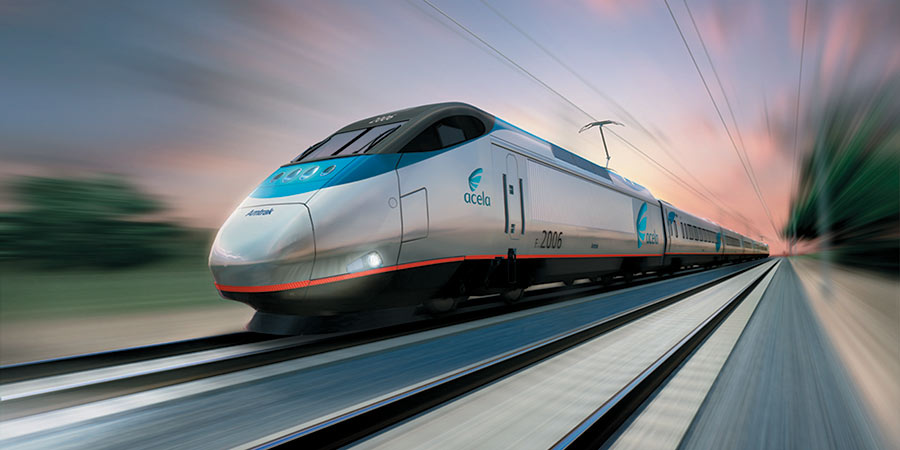 The concept that the journey is an integral part of the adventure has lived on these past 45 years, and will continue to be the guiding notion at the heart of each and every Great Rail Journey for years to come, alongside excellent hotels, exciting excursions, a dedicated Tour Manager and many meals - all aspects that have come to be a core part of each tour. The company continues to be a pioneer in exploring the world by rail, with the very first adventurers travelling Around the World in 51 Days in 2016 - an inspiring undertaking that would make Great Rail Journeys' founders proud.