Holidaying as a Single Traveller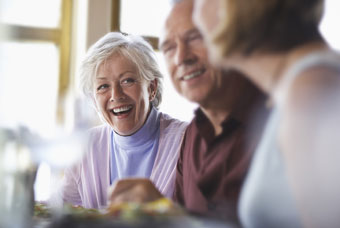 Couples and single travellers alike choose our tours for a relaxing and rewarding holiday. But we know from talking to our customers there are some aspects of being a single traveller that can be different. That is why we aim to create holidays that are inclusive and welcoming to the single traveller.
THE SINGLE SUPPLEMENT
At Great Rail Journeys, our approach to the single supplement is one of fairness. We charge a supplement to single travellers which reflects the extra costs levied by some hotels for single occupancy; we do not charge a supplement for your rail travel, excursions, transfers, meals or the services of a Tour Manager. On some of our tours, we are able to offer you a single supplement price which gives you a twin or double room for single person occupancy in the main hotel on the tour. The single occupancy supplement available is detailed in the 'what's included' section on each tour.
FLEXIBILITY AND FREEDOM
Great Rail Journeys tours offer the single traveller the flexibility to be as involved or independent as they want. We have a wide choice of tours, from all-inclusive holidays with all meals and excursions included - for people who want organised activities and group involvement, through to tours with plenty of free time built in - for the independent traveller who prefers to explore and experience things under their own steam.
CENTRALLY LOCATED HOTELS
Travelling by rail to your holiday destination means you are taken right into the heart of the cities and towns of your tour so there is no need to organise extra transport to your hotel. Many of our tours use hotels based in the centre of each place we stay, so when you choose to explore on your own you'll always be near to places of interest.
SHARING HOLIDAY EXPERIENCES
Our group holidays are a wonderful opportunity to share the experience of visiting new places and seeing new things with like-minded people. Whenever we travel, you'll be with other members of the group. In the evenings, you'll meet familiar faces in the hotel lounge and your meal-time companions will be those you've been getting to know during the journey.
When you arrive for the start of your holiday the Tour Manager will ensure you meet the rest of the group. They will also be on hand to offer guidance on where to eat and what to see or do in your free time.
OUR ASSURANCE TO SINGLE TRAVELLERS
Fair - The single supplement we charge will reflect the charges levied by hoteliers, private trains and cruise-ships.
Transparent - If a hotel only offers single rooms we'll tell you and help you find tours with double or twin rooms if you prefer.
Informative - If you would like to know if there are other single travellers booked onto your tour please just ask us.
Equal - Single travellers will always receive the same benefits, treatment and first class service as everyone else on the tour.
Sociable - Our tours are inherently sociable and with fellow travellers and the Tour Manager you will be in good company.
Room Options - Many tours have options of rooms available for single travellers.