Our Price Guarantee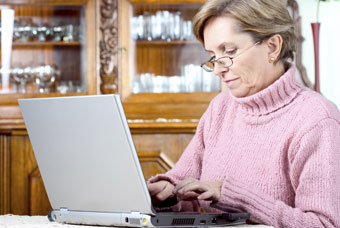 At Great Rail Journeys we are committed to providing you with an unrivalled holiday experience, ensuring that every aspect of your holiday has been designed to maximise your enjoyment while representing outstanding value for money.
We are also committed to our six-point price promise (detailed below), as we believe that our customers shouldn't be penalised for wanting to plan ahead. This is why, if we manage to reduce a tour price for any reason, we apply these savings to those who have already booked with us - as this is only fair.
Following the results from the recent EU referendum, we want to reassure all of our customers that in line with our 6 Point Price Guarantee, Great Rail Journeys will ensure that the price of your holiday is not impacted by short term changes in exchange rates.
All of our currency is bought and secured before we advertise our holidays, meaning that prices are locked in and will not be affected by negative movement. We make every effort to include as much as possible in the price, so this applies to all aspects of our tours including flights, airport taxes, train tickets, accommodation, meals and excursions. If the cost of your holiday does increase after you've booked for whatever reason, we will not pass this cost on but will absorb the difference ourselves. Equally if the price of your holiday reduces, we'll refund you the difference. All of this means that you can plan a holiday with Great Rail Journeys safe in the knowledge that you're still getting the best value from your holiday possible.
As we do not offer any 'last minute discounts', you can be confident than when you book a holiday with us, you have nothing to lose by booking ahead. And, when you book a place on our most popular tours, you will always get it for the best price. Our six-point price promise to our customers:
Our 6-point price guarantee is one of the many reasons our customers are so confident travelling with us, and has long been a part of Great Rail Journey's philosophy;
1. REASSURING
Our customers who book in advance will never pay a higher price than last minute bookers.
2. FAIR
If we reduce our tour prices for any reason we also apply the saving to customers who have booked already.
3. FLEXIBLE
If your confirmed departure becomes unsuitable, for a small charge, you can change to an alternative date or choose a different tour.
4. VALUE FOR MONEY
We include so much in our prices - rail travel, transfers and a Tour Manager throughout, quality hotels, many meals and excursions.
5. TRANSPARENT
We clearly specify everything that is included in the itineraries to make budgeting easy and highlighting any optional extras where additional costs will apply.
6. GUARANTEE
Once we've confirmed your booking, we guarantee not to increase the price, even to account for factors beyond our control.
If you still have anything you would like to discuss with us directly, please don't hesitate to get in touch with one of our dedicated Tour Advisors.
AIR PASSENGER DUTY (APD)
As part of our 'Price Guarantee', all customers booking a Great Rail Journeys holiday with flights will not have APD added as a surcharge to the cost of their booking. The prices printed in our brochures and on our website are the prices you pay, with the added reassurance of our Price Guarantee once you have booked.

WANT TO AVOID AIR PASSENGER DUTY ALTOGETHER?
Book a UK or European rail holiday or rail-cruise tour with Great Rail Journeys and enjoy a holiday without the additional cost of APD or any of the hassle and stress associated with flights and airports.