Our Award-Winning Service
We're proud to be the experts in creating fantastic rail holidays, and we know you love our holidays as much as we do. Thanks to the unwavering support of our valued customers, we're extremely grateful to have received a wide range of prestigious awards and accolades over the years.
Just this year we have won Best Rail Holiday Company at the Telegraph Awards and the Best Escorted Tour Operator at the Times Travel Awards. These honours recognise the first-class work we do to make sure you have the best holiday possible.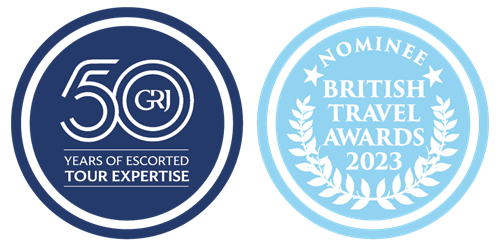 2023
Best Escorted Tour Operator - Times Travel
Best Rail operator - Telegraph
2021/2022
Best Rail Holiday Company, Gold Award - British Travel Awards
Best Travel Company for Escorted Group Holidays, Bronze Award - British Travel Awards
2020
Best Rail Holiday Company - British Travel Awards
Escorted Tour Operator, The Times and Sunday Times - News UK Travel Awards
2019
Best Rail Company - Globe Travel Awards
Best Rail Holiday Provider - Silver Travel Awards
Best Rail Operator - Selling Travel, Agents Choice Awards
Best For Rail Holidays, Consumer Voted Award - ATAS Award
Best Escorted Tour Operator - The Times Travel Awards
2018
Best Rail Holiday Company - British Travel Awards