July 2021: Sustainability is an increasingly important topic. According to Euromonitor, two thirds ( 66.4%) of consumers globally now want to have a positive impact on the environment through their daily actions, and choosing a sustainable holiday by rail is a great way to incorporate eco-friendly activities into your leisure plans.
With trains generating less than 1/20 of the CO2 emissions of air travel, it's no surprise rail travel is growing in popularity. We're giving sustainability a lot more thought as a company as well, which is why our team of destination specialists have selected some of their favourite escorted rail tours with sustainable features, to help inspire your inner eco warrior.
On this tour, you'll discover some of Scotland's most spectacular sights and experiences, with the opportunity to meet the local wildlife and enjoy a unique stay in the heart of the rural Scottish Highlands at Alladale Wilderness Reserve. During your time here, you'll contribute to Alladale's rewilding project - the largest and longest standing project of its kind in the UK, dedicated to restoring creatures once vital to the local ecosystem to their native habitat. With the reintroduction of original plants and wildlife species, a stay here is bound to bring you back to nature. Plus, Alladale has its own aquaponic gardens, an innovative approach to sustainable food production that has a limited environmental impact , with the vegetables grown this way being used in the lodge kitchens.
Additionally, you'll also embark on a journey onboard the Caledonain Sleeper train. Not only is sleeper train a more sustainable choice to flying, but it also boosts the local economy, with small business owners providing everything from food and drink to staff uniforms, so far resulting in more than 3.5 million pounds to the Scottish business community.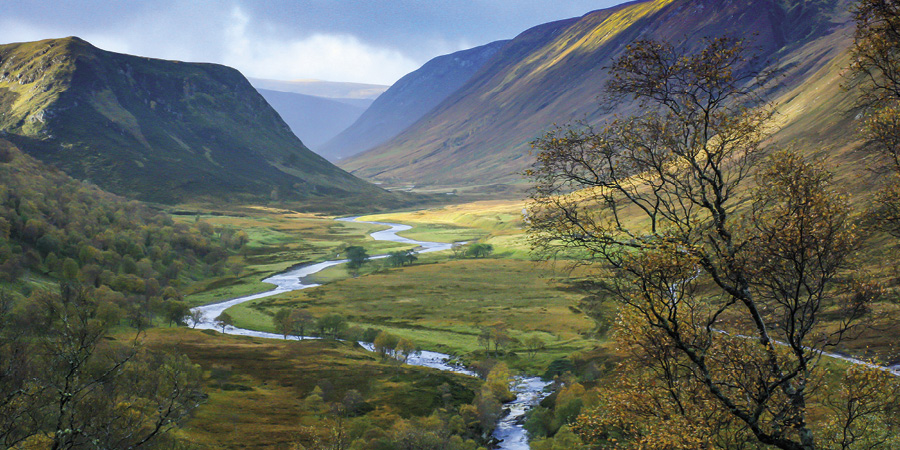 For a tour that takes you in to the heart of sustainable living, look no further than Switzerland, a country devoted to renewable energy and eco-friendly lifestyles. Spend nine days with your head in the clouds as you enjoy journeys aboard many mountain railways, including the Glacier Express, the Bernina Express and the Brienz-Rothorn Mountain Railway. Three of Switzerland's most unique mountaintop hotels help make this holiday extra special, including the award- winning Romantik Hotel Muottas Muragl, which has won numerous awards for its environmentally friendly practices, including the Swiss Solar Award for being the first plus-energy hotel in the Alps. So, when you stay here, you know you're contributing to a greener future.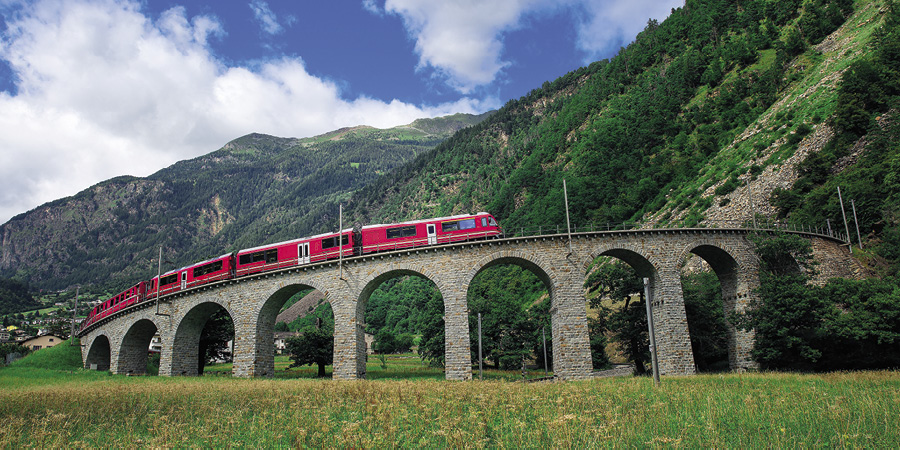 To sample a few of the world's leading destinations in sustainability, look no further than ourthe Highlights of the Baltics and Scandinavia tour. Not only will you explore Finland, the recently announced leader in achieving its goals towards sustainability, but you'll also discover Copenhagen, a city aiming to be the first carbon neutral capital by 2025.
Finland has not only made impressive headway in utilising clean and affordable energy ahead of its 2030 target, but it's also achieved its goals on no poverty, inclusive and equitable education, clean water and sanitation. So, as you admire the sights of Helsinki, including the Rock Church, Senate Square and the Lutheran Cathedral, this remarkable country's achievements will be sure to shine through.
Also featured on this tour, is one of the world's most sustainable cities, Copenhagen. With heavy investment in generating energy from carbon-neutral fuels, this city is well on its way to making important changes. There really isn't a better place to soak in the history of the world's oldest monarchy whilst marvelling at the ingenuity of the modern world.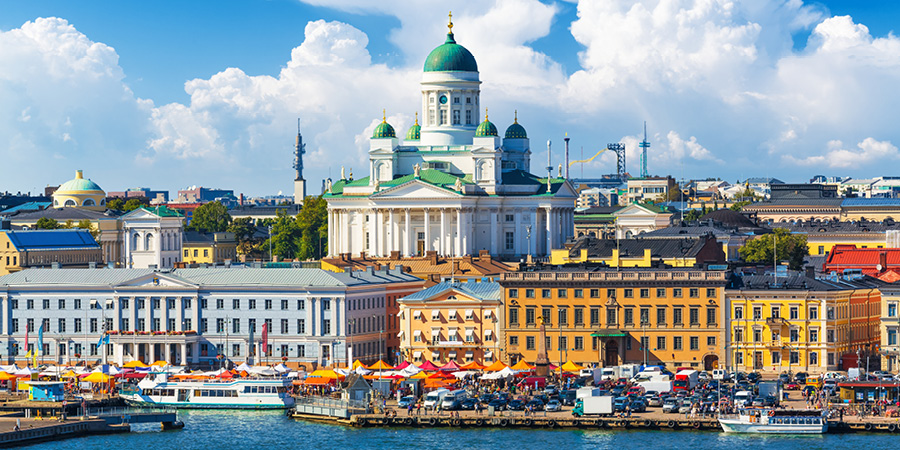 Leading the way in sustainability, just ahead of Finland, is Sweden. According to the Sustainable Travel Index, Sweden is the world's most sustainable tourist destination. It's the birthplace of the flygskam, or 'flight shaming', so how better to explore the tranquil landscapes of this eco-friendly nation than by relaxing rail? Travelling through the untamed wilderness of Swedish Lapland, guests you'll enjoy the chance to spot local wildlife, such as moose and reindeer, amid a landscape of pine and birch forests. Supported by the country's investment in conserving biodiversity in the Arctic, this really is one of the best ways to get back to the simplicity of nature.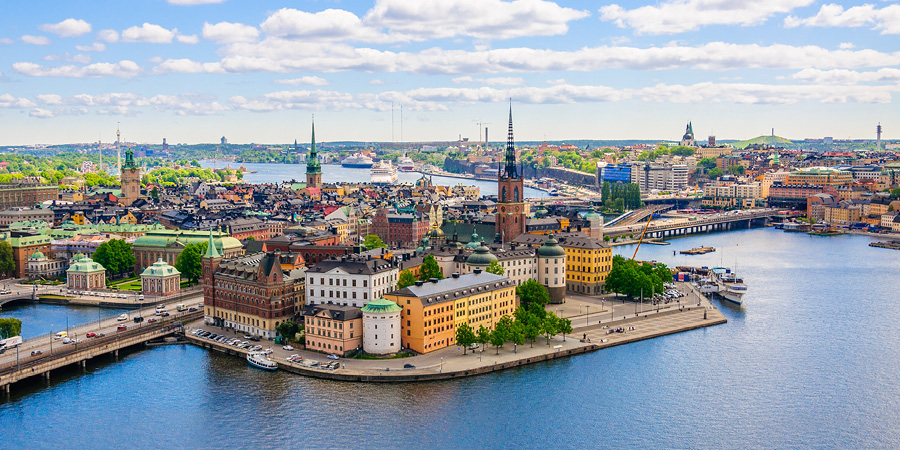 Another country which consistently proves its commitment to sustainability is Slovenia, and this grand holiday takes you on a voyage of discovery into Eastern Europe to discover serene Lake Bled, the pretty Slovenian capital of Ljubljana, lively and historic Zagreb, the seaside city of Split, historic Dubrovnik and the unspoiled beauty of Montenegro. Whilst in Slovenia - the world's most sustainable country in 2018 - you'll set out on a historic tour of Ljubljana, before travelling on an electric railway into the Postojna Caves to marvel in their natural beauty. Named as Europe's Greenest Capital in 2016 by the European Union, you'll feel as though you're in the middle of the countryside whilst still being at the heart of the action.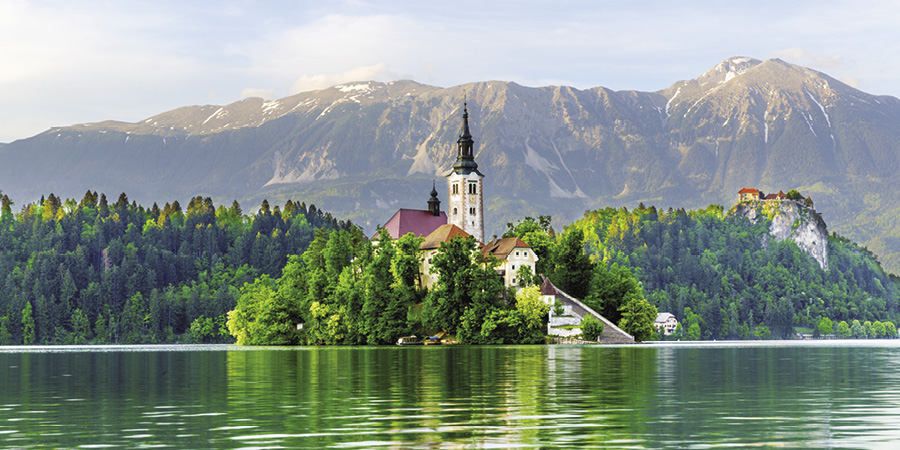 For a tour a little further afield, why not embark on an adventure onboard the Rocky Mountaineer? From the dramatic, Pacific Ocean setting of Vancouver to the laid-back city of Toronto, this incredible adventure takes you across Canada by rail. Journey in style and comfort on board the iconic Rocky Mountaineer and The Canadian, two of the world's greatest rail experiences. The Rocky Mountaineer was awarded the Best Sustainable Train Journey by Lonely Planet's Best in Travel Awards thanks to its efforts to reduce carbon emissions and waste and its partnerships with organisations which protect the local wildlife. As such, this holiday offers so much for adventurers with an eco-conscience.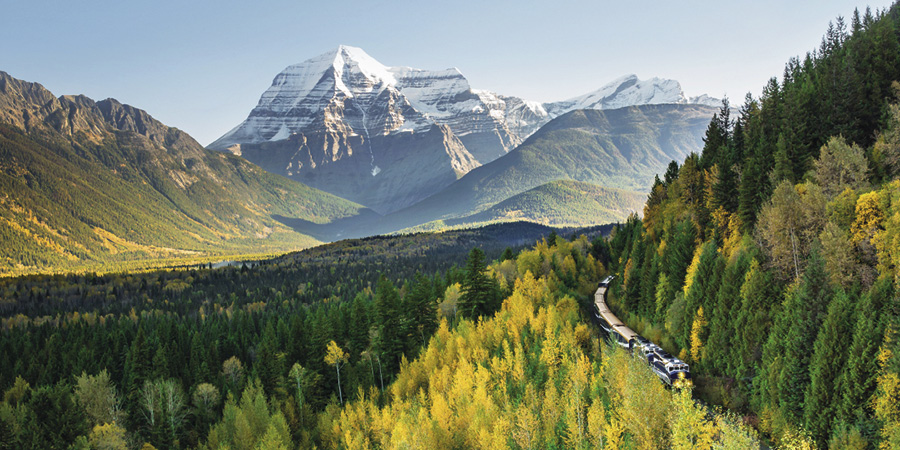 Discover the highlights of South Africa on a two-night rail journey aboard the luxurious Blue Train, journeying from Cape Town to Pretoria. Ascend Table Mountain, an iconic Cape Town attraction that's been carbon neutral since 2016, before enjoying fantastic game drives during a wonderful three night stay at Kruger National Park. Kruger National Park is part of the 'Kruger to Canyons Biosphere, an area designated by UNESCO as an International Man and Biosphere Reserve. What does this mean? Investment in tourism in South Africa also helps contribute to a reduction in poverty through a strengthened economy, in turn reducing the impact of poverty on conservation.